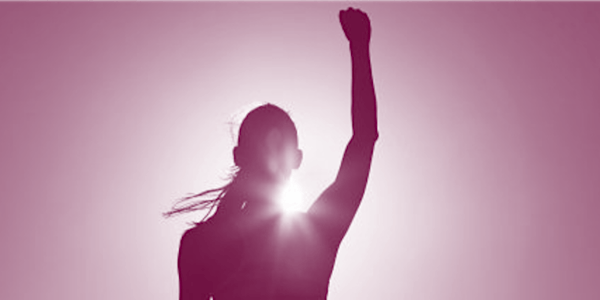 Sustaining Yourself in the Movement: Self-Care and Resiliency Tools (Howard...
Location
Howard County Library, Miller Branch
9421 Frederick Rd
Ellicot City, MD 21042
Description
Sustaining Yourself in the Movement: Self-Care and Resiliency Tools
By the end of the training, participants will be able to:
Define and understand the

causes and warning signs

of compassion fatigue, vicarious trauma, and burnout;

Understand the benefits behind practical applications of self-care strategies and theories behind vicarious trauma; and
Examine their own coping skills and identify individual protective factors and resiliency strategies both in the work setting and outside work
Presented by:

Jess Staskal, Project Manager, Maryland Network Against Domestic Violence
Who Should Attend?
Any professional that works directly with domestic violence survivors, their children, or abusers:

Domestic Violence Service Providers (Shelter Staff, Advocates, Therapists, Abuser Intervention Staff)
What's the content level for this training?

Basic & Intermediate

Basic: For professionals just beginning their work with survivors, or who have not had much training on working with survivors. (0-2 years' experience)

Intermediate: For professionals who have a basic understanding of best practices for working with survivors. (2-5 years' experience)

Advanced: For professionals who are senior managers and/or have been trained extensively on working with survivors. (5+ years' experience)

Frequently Asked Questions:

Are Social Work CEUs available?

Yes! 2.5 Hours Category 1 Social Work CEUs are available.

How much are Social Work CEU's?

Social Work CEUs are free if you are an Individual Member of MNADV, or you work or volunteer for an organization that is a Member of MNADV. The cost is $15 for non-members. Please bring payment via check or exact cash to the training. Learn more about the benefits of MNADV Membership here.

When will I receive my Certificate of Attendance or Social Work CEU?

We will make every effort to email you your CEU certificate within 2 weeks of the training. Please email Hiba Ahmed at hahmed@mnadv.org with questions.

I lost my CEU or Certificate. Can you re-send it?

Yes. Please email Hiba Ahmed at hahmed@mnadv.org.

Is parking available?

Yes – free parking is available on-site. Please do not park in the marked spaces.

Do I need to print the Eventbrite ticket?

No – once you receive a confirmation email, you are registered and do not need to print your ticket.

Is food available?

No, food will not be served, but a refrigerator, microwave, coffee, and tea will be available on-site.


Is this location handicap-accessible?

Yes, ramps and elevators are available at this location.

Will printed handouts be available?

Yes, PowerPoints and handouts will be printed and available for participants.

What is your cancellation policy?

If you need to cancel your registration, please do so at least 48 hours in advance, as many of our trainings have a waitlist. To cancel, please email hahmed@mnadv.org.

I can't make it anymore, but my colleague can. Can this person take my place?

No - please cancel your registration and have your colleague register on their own so they receive any email instructions prior to the training.