Description
Sustainable SITES Initiative
Education Workshop + Social Networking Event


---
USGBC Kentucky will host an inaugural training workshop on the Sustainable SITES Initiative rating system. You are invited to this in-depth and interactive training workshop, to learn about the SITES rating system and join in discussions about potential SITES projects. Plus, there's a social networking event at the end of the day!

This event is hosted through the generosity of Bernheim Arboretum and Research Forest in their LEED Platinum Visitor Center.
Included in the ticket is a warehouse tour, then a bourbon tasting and Green Scene in the LEED Gold Stillhouse sponsored by the Jim Beam Distillery, across the street from Bernheim.

This is a regional workshop to which professionals from nearby states are encouraged to attend. The audience for this workshop includes professionals in ASLA, APA, AIA, USGBC, ULI, Green Parking Council, ornamental and turf associations, as well as owners and designers of potential projects, municipal and university planning and sustainability directors.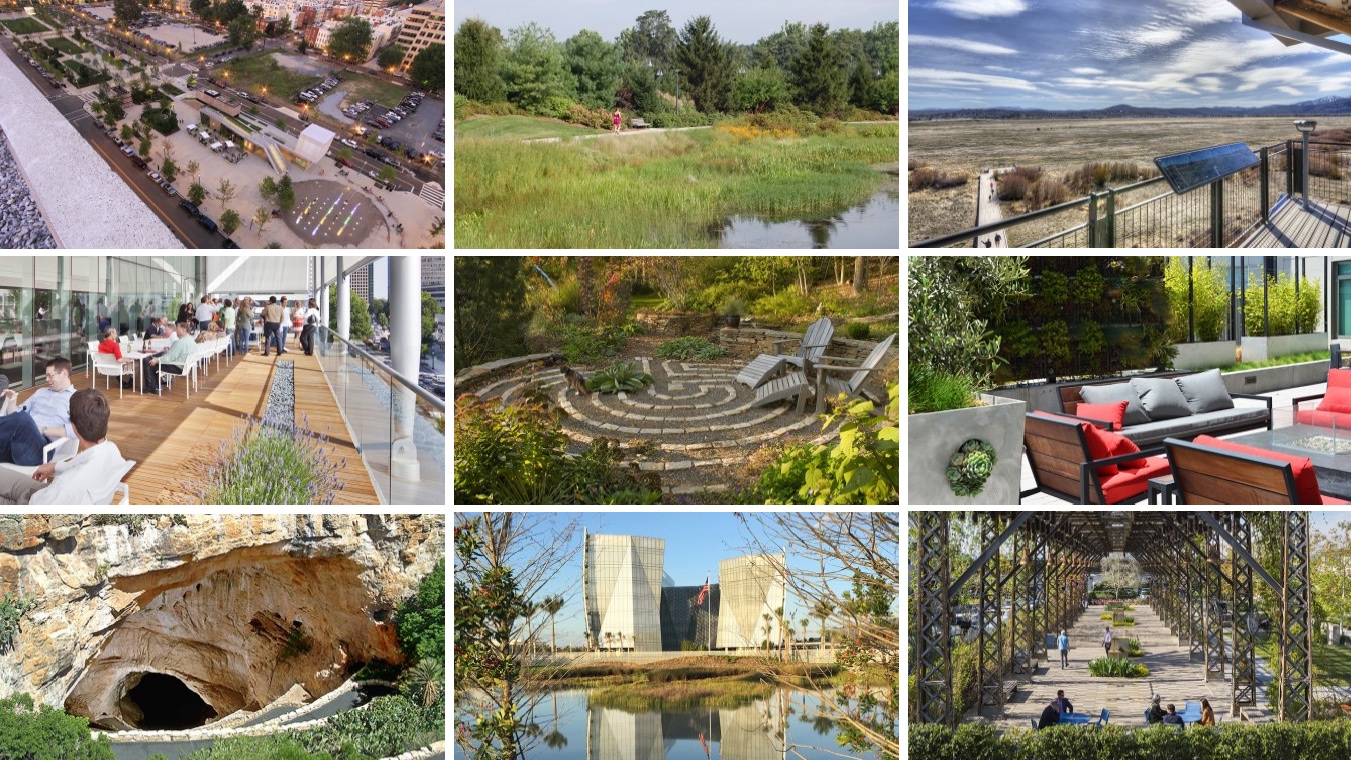 Proposed Agenda
Morning session: 9:00 a.m. to noon
Introduction and Welcome - USGBC and Bernheim Leadership

Sustainable SITES Initiative - background, benefits

Sustainable SITES Rating System - structure, categories, pre-requisites, credits
Keynote Presentation - Sarah Astheimer, with James Corner Field Operations
Lunch catered by Isaac's Cafe, and narrated tour of Edible Garden, a Living Building Challenge project in progress.

Afternoon session: 1:30 to 4:30 p.m.
Interactive discussion of potential SITES projects
Hands-on help with questions about projects
Overview of Kentucky's Sustainable Spirits Initiative
Bourbon Warehouse Tour, Tasting and Green Scene: 5:00 to 7:30 p.m. at the Jim Beam Distillery. Registrants are invited across the street from Bernheim for a brief bourbon barrel warehouse tour, one bourbon tasting, and a catered Green Scene, all sponsored generously by Beam Suntory.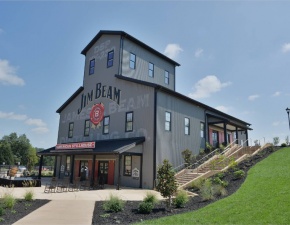 In partnership with the Sustainable Spirits Initiative of the Kentucky Division of Compliance Assistance, we will learn about and celebrate the sustainable practices employed by four Kentucky distilleries.

This workshop is worth 5.5 GBCI CE hours, and 6 PDH, LA CES/HSW.

Learning objectives are for registrants to:

Describe the benefits that ecosystem services provide
Explain the process for regenerative design
List SITES goals and benefits

Understand the rating system structure, categories and pre-requisites of SITES
Identify the process for registering a SITE project for certification
---
THANKS TO OUR GENEROUS SPONSORS
Leader Sponsors
---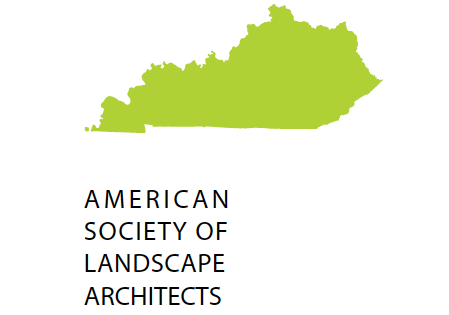 ---
Friend Sponsors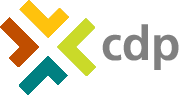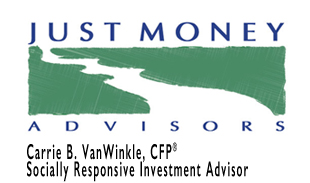 Printing courtesy

---
Valuable links to help you explore SITES:
Download the SITES Rating System and Scorecard.
Early Adopters - Special SITES project pricing through May 2016
Get to know the SITES v2 rating system in free online courses
Is your project eligible for SITES certification?

---
About our Keynote Speaker

Sarah Astheimer, Senior Associate, RLA, James Corner Field Operations
Sarah Weidner Astheimer is a senior associate and Registered Landscape Architect at James Corner Field Operations. From innovative community workshops to design and construction administration, Sarah has been the successful leader of projects that reflect strong contemporary design and a commitment to sustainable best management practices and ideals. Sarah is presently the Project Manager for three landmark international public realm projects including Chicago's Navy Pier, the Navy Yard Central Green in Philadelphia, and an Istanbul Waterfront. She was Project Manager and Lead Designer for the award winning Tongva Park and Ken Genser Square in Santa Monica, CA and the Woodland Discovery Playground in Memphis, TN, which was one of the first pilot projects to be SITES certified. Sarah has worked on many other projects at Field Operations including the pool decks for Aria, Project City Center, Las Vegas; the Westport Redevelopment Master Plan, Baltimore; the Open Space Master Plan for Columbia's new Manhattanville campus; and a variety of competitions including Governor's Island, Singapore Gardens by the Bay, and Madrid's Manzanares River Park.
She has been a lecturer in the Department of Landscape Architecture at University of Pennsylvania School of Design for five years. Sarah holds a BA in the Growth and Structure of Cities from Haverford and Bryn Mawr Colleges where she received the Bolton Foundation Award, and an MLA from the University of Pennsylvania, where she received the Ian McHarg Award for Excellence.
About the Presenters
Danielle Pieranunzi, Program Director, Lady Bird Johnson Wildflower Center

Since 2006, Danielle Pieranunzi has served in multiple roles in the development of the Sustainable Sites Initiative (SITES®) – a program that created a systematic, comprehensive rating system to define the criteria for sustainable land development projects, measure their performance, and ultimately elevate the value of landscapes. As the SITES Director at the Lady Bird Johnson Wildflower Center, Danielle worked closely with over 60 technical experts in soils, hydrology, vegetation, materials and human health and well-being from across the United States to develop science-based guidelines for high performance landscapes, and also managed a two-year pilot program that included 150 projects from around the world seeking to be certified as sustainable sites. Based on continued research and the pilot field test, the SITES v2 Rating System and accompanying Reference Guide were published in June 2014. Danielle has spoken nationally and internationally on SITES since 2009 and has taught graduate courses on site sustainability. She is currently working with the Green Business Certification Inc. (GBCI) in the launch, development and delivery of the SITES v2 certification services, and continues to research the role of built landscapes in providing ecosystems services, particularly in urban environments.

With diverse professional experience in communication, education and advocacy, Danielle is drawn to projects that bridge the gap between science and practice to create compelling stories and accessible tools that produce measurable sustainability outcomes and foster positive change. Danielle is a LEED Accredited Professional and has a master's degree in Sustainable Design from The University of Texas at Austin. She currently serves as the Vice Chair of the Green Building and Landscape Professional Section of the American Public Gardens Association and is a consultant for the Site Sustainability Working Group of ASHRAE 189.1.


Micah Silvey, Director of Certification, Green Business Certification Inc.
Micah Silvey leads the certification team at GBCI where he is responsible for certification delivery, including the execution and roll-out of new and existing certification programs. Before moving to GBCI in 2010, Micah worked at USGBC where he was instrumental in the development of LEED 2009. Prior to that, Micah worked as a geotechnical and environmental consultant for several premier engineering design firms. He is a Professional Civil Engineer with a Bachelor's degree in Geological Engineering from the University of British Columbia (UBC), and a Master's degree in Hydrogeology from the University of Technology, Sydney.
Jamie Statter, Vice President of Strategic Relationships, US Green Building Council

At the US Green Building Council (USGBC) and Green Business Certification Inc. (GBCI), Jamie leads strategic relationships for the PEER rating system and the Sustainable SITES rating system. In this capacity, Jamie works with business and government leaders to ensure that PEER – which is a system for evaluating power system performance - and SITES – which evaluates landscapes - are utilized as tools to meet climate, sustainability, and resiliency goals.

Prior to joining USGBC, Jamie Statter was the Head of the Built Environment at the Clinton Global Initiative (CGI), a non-partisan organization that convenes global leaders to devise and implement innovative solutions to the world's most pressing problems. Jamie joined CGI in 2010 to develop strategy highlighting and integrating market-based approaches for climate change and infrastructure development throughout the organization's various platforms, and grew the Built Environment work into one of CGI's most successful efforts. While serving in this role, she advised multinational corporations, philanthropists, NGOs, global mayors, and organized labor to increase investments in green buildings, infrastructure, resiliency and cities and expanded the community of CGI members who address these issues. Before joining the Clinton Global Initiative, Jamie worked on climate issues for various foundations and advocacy organizations.

Jamie is a graduate of Tulane University in New Orleans and completed her Masters of Public Policy at Johns Hopkins University.
Paulette Akers, Acting Director, Kentucky Division of Compliance Assistance

Paulette Akers is currently the Acting Director of the Division of Compliance Assistance, which, in collaboration with the Kentucky Distillers Association, created the Sustainable Spirits Initiative, which brings together members of the industry to work together to preserve Kentucky's natural resources. Prior to this role, she served as the manager of the watershed management branch of the Kentucky Division of Water. In March, 2016, Paulette was presented with the Robert A. Lauderdale Award for Outstanding Contribution in Water Quality at the Kentucky Water Resources Annual Symposium.
Ms. Akers earned her Bachelor of Science in Biology and a Master of Science in Applied Ecology from Eastern Kentucky University.

---
---
About SITES

The SITES program has been established as the authoritative source for guiding and certifying sustainable landscapes. Official recognition of sustainable practices is based on objective and rigorous planning, design, construction, and maintenance criteria that has been developed through extensive research and input by a panel of experts.
The framework for the SITES Rating System is based on the concept of ecosystem services; or, the benefits that are provided by the natural, ecological processes working all around us and that support our lives. They can be of direct or indirect benefit to humans and involve the interaction of living elements, such as wildlife, vegetation, and soil organisms, and non-living elements, such as bedrock, water, and air. In fact, economists are now starting to track these benefits and the elements that provide them, otherwise known as natural capital, and have noted the continual exclusion of the valuation of land in terms of economic development.
The Benefits of SITES
The benefits people enjoy from healthy ecosystems are the unobtrusive foundation of daily life. Trees help regulate local climate by providing shade and acting as windbreaks. Through evaporation, transpiration, and the uptake and storage of carbon, plants detoxify and cleanse the air, soil, and water, which helps provide a breathable atmosphere, among many other benefits.

Thriving vegetation can control erosion and the loss of soil foundation. Healthy wetlands protect against damaging floods, as well as help to replenish the water supply and improve water quality. Ecosystem services like these occur at a variety of scales; in habitats ranging from mountain forests to equatorial shorelines, or from urban spaces to residential homesteads.
Aside from those direct impact benefits, other non-direct benefits, like recreation and a sense of place, provide cultural services that improve human health and well-being. Only through the increased understanding of the value ecosystem services provide, will we be able to develop our built environment to protect and regenerate these essential benefits.
"The central message of the SITES program is that any project–whether the site of a university campus, housing subdivision, shopping mall, or park–holds the potential to protect, improve, and regenerate the benefits and services provided by healthy ecosystems."
---
SITES is administered by the Green Business Certification Inc. (GBCI) and developed through a collaborative, interdisciplinary effort of the American Society of Landscape Architects, The Lady Bird Johnson Wildflower Center at The University of Texas at Austin, and the United States Botanic Garden.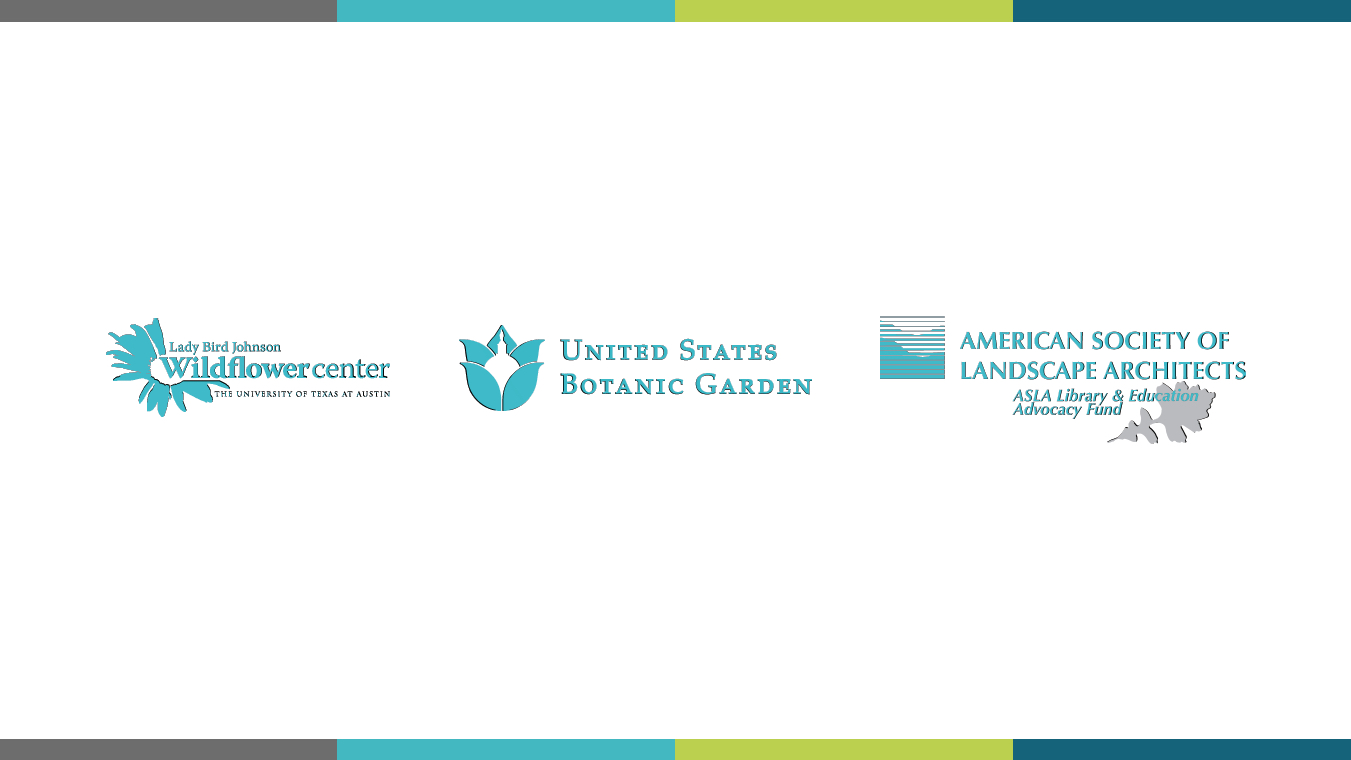 Sustainable SITES Initiative Launch Team - Kentucky:
Cassie Nichols — Landscape Architecture Graduate, LEED Green Associate, CARMAN
Scott Southall — ASLA, LEED AP BD+C, AICP, Vice-President of Sustainability & Marketing, CDP Engineers
Claude Stephens — Facilitator of Outreach and Regenerative Design, Bernheim Arboretum and Research Forest
Dan Stever — Director of Education and Outreach, Senior Horticulturalist, Klausing Group
Ward Wilson — PE, Eco-Tech Consultants, Inc.
Nancy Church — LEED Green Associate, Director, Community - USGBC Kentucky
Kelley Parker — ASLA, LEED AP BD+C, Luckett & Farley

---
To SPONSOR this event, contact Nancy Church at nchurch@usgbc.org, or 502-565-7774