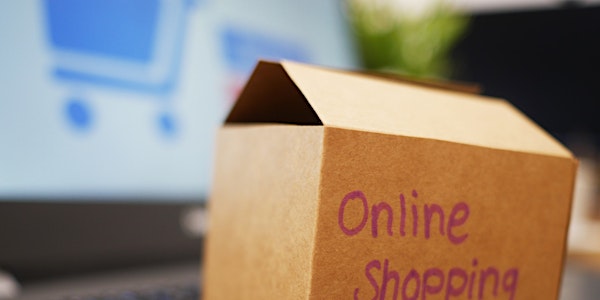 Surviving Amazon
Are all your customers now ordering online? Has Amazon changed your business forever?
About this event
In this presentation, Rhonda Abrams, one of America's most recognized small business experts, shares specific strategies of how independent businesses – regardless of industry—can compete against tough online competitors, including the 800-pound gorilla, Amazon, especially in a post-Covid world. It's not just Amazon, many other large platforms – including delivery services like DoorDash or InstaCart -- present a two-edged sword for small businesses, bringing new customers but calling the shots and often taking huge percentages.
Rhonda demonstrates how independent businesses within one industry specifically came up with winning strategies to beat Amazon.
This webinar will be delivered live, with time for your specific questions.
This is session 3 of a 5 session series scheduled with Rhonda Abrams from August 3 to September 1:
Aug 3, 2021 10:00 AM Now What?
Aug 10, 2021 10:00 AM Money, Money, Money. Getting, managing, and spending money
Aug 17, 2021 10:00 AM Surviving Amazon
Aug 24, 2021 10:00 AM Start Lean, Stay Lean
Aug 31, 2021 10:00 AM Pricing: Getting Paid What You Should
Provided by CARES Act funding to deliver services and webinars to small businesses in support of business recovery.

Author, entrepreneur, and USA Today columnist, Rhonda Abrams is widely recognized as one of the nation's foremost experts on small business, entrepreneurship, and business planning. Her mission is to help entrepreneurs everywhere.
Rhonda is a frequent keynote speaker to business, entrepreneur, and women's organizations. She has worked with many Fortune 100 companies as speaker, influencer, consultant, and mentor. Clients include:
American Express
Intuit / QuickBooks
America's SBDC Network
Facebook
NetSuite
Verizon
Staples
Visa
British Airways
Canon
Google
Marriott
Instagram
Bank of America
Citibank
Dell
Federal Reserve Bank of Cleveland
Caribbean Cellular
UCLA Women's Conference
New Zealand Software Developers Association
Government of Kuwait
Rhonda was Entrepreneur in Residence for Youngstown State University.
Follow more on Rhonda Abrams at https://planningshop.com/blog/