Location
Newspeak House
133 Bethnal Green Road
London
E2 7DG
United Kingdom
Description
Mars Nation is a series of events where like-minded enthusiasts and experts collaborate to solve grand space exploration challenges. We believe that anybody passionate about space travel can create meaningful solutions to Mars colonisation problems with a little bit of help from experts.
Join us at 'Survive on Mars: Life in Isolation' to learn from Dr Vincent Giampietro about the mental health issues astronauts face in space, train your brain like an astronaut, and collaborate with like-minded people to solve mental health problems.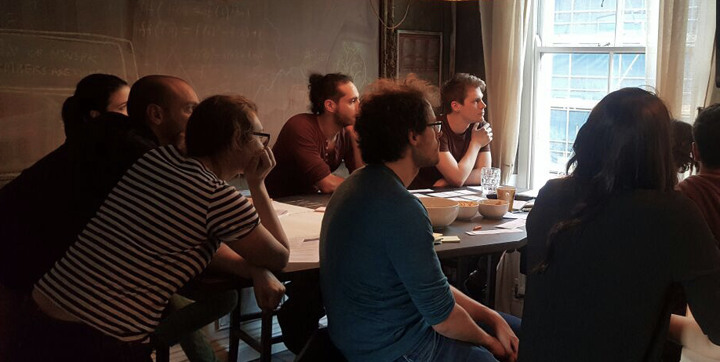 Dr Vincent Giampietro is a Neuroscientist and a Senior Lecturer in the Department of Neuroimaging at King's College London (KCL). His main research interest is in imaging brain functions. Vincent combines his research activities with his innate curiosity for space through engaging educational activities focused on mental health and cognitive functions of astronauts before, during, and after their missions.
Doors open at 7.00pm.
See you there!
FAQ
Who is this event for?
This event is open to everyone curious about space travel. Musicians, UX designers, chefs, architects, engineers, artists…you name it.
We believe that the more diverse our community is, the more meaningful solutions to space problems we will create.
Can I bring friends who don't know anything about space travel?
Absolutely. We want everybody to get inspired and learn about space exploration.