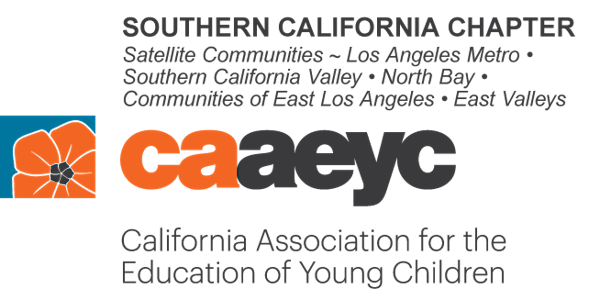 Supporting a Child's Development During Difficult Times
Southern California Chapter of the California Association for the Education of Young Children presents
About this event
Southern California  Chapter of the California Association for the Education of Young Children
presents
"Supporting a Child's Development During Difficult Times"
A virtual presentation
with
Fran Goldfarb, MA, MCHES, CPSP
Director of Family Support USC, USCDD, CHLA
Tuesday, May 17, 2022
6:00-7:30 p.m.
Fees increase after May 3.
Description:
As we know, a child's development can be impacted by many things; toxic stress can hinder development just as the presence of a reliable adult can support it. Currently we, as a community, nation, and world, are facing stressors that are beyond the control of families. In this session, we will discuss the impact of COVID-19, institutional racism, and other factors on families and in turn, on the development of young children and how we can support a child's development, even in difficult times.
The CDC has released new Developmental Milestones. An update on the information and how to share it with families will be addressed.
Become a Member! - Membership Information, www.naeyc.org
For general information please contact:
Blanca Alarcon
SCC-CAAEYC Vice-President of Programs
scc.caaeyc@gmail.com
Registration and attendance at, or participation in, SCC-CAAEYC events and other activities constitutes an agreement for SCC-CAAEYC, or anyone authorized by SCC-CAAEYC, to record and use, as SCC-CAAEYC may desire in its sole and absolute discretion, all recording and reproductions or depiction of such exhibitor's, or attendee's name, likeness, voice, persona, words, actions, and /or biography, which SCC-CAAEYC may make, including without limitation, the right for SCC-CAAEYC, or anyone authorized by SCC-CAAEYC, to use such recordings, reproductions, or depictions in or in connection with any legitimate purpose, including for advertising, publicity, trade, and editorial purposes, at any time in the future in all media now known or hereafter developed, throughout the world.