Description
Supervisor Success Series: Essential Skills for Supervisors -- 3 Workshops!
Affordable, Effective & Close-to-Home
POWERED BY Connected!
In this live session conducted near Columbus, you will learn:
• Top 10 Things Every Supervisor Needs to Know
• How to Manage Employee Performance
• HR Law for Supervisors
Managing people is hard work! Wells Law is offering a series of half-day workshops designed to provide supervisors with skills necessary to effectively serve in their new roles. Attendees range from being a supervisor for 3 months to 10+ years.
Learning to manage people as a new manager can be either one of the best or one of the worst experiences of on-the job training you will ever have. Often times, there is little to no training or mentoring for employees who are promoted into positions of leadership, which makes for a not-so-great on-the-job training experience. In listening to feedback from business leaders and HR Managers, there is a high demand for workshops where businesses can send new managers to learn effective management skills in order to set them up for success.
You are cordially invited to join us for this series of interactive, half-day workshop to learn techniques on how to succeed and flourish as a manager. Register to attend one -- or all three! Topics in the series are:
OCTOBER 25 (morning session; 8:30 a.m. - 1:30 p.m.):
• Supervising Your Friends & Peers
• When & What to Document
• Difficult Conversations
OCTOBER 25 (afternoon session - rescheduled from September 20; 12:30 p.m. - 5:00 p.m.):
• Top 10 Things Every Supervisor Needs to Know
• Managing Employee Performance
• HR Law for Supervisors
NOVEMBER 15 (morning session - separate registration):
• Motivating & Engaging Employees
• Effective Delegation
• Time Management
Registratration is required for each event. Seating is limited. Register now!
---
Presenters:
Mindi L. Wells, Esq., PHR – Employment attorney and HR professional with nearly two decades of insightful, hands-on experience in business, finance and human resources. Mindi provides practical advice to business leaders, along with a bit of wisdom and humor!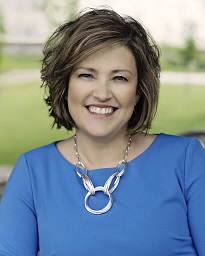 Susan Somers, CEO & Founder of WhenYouNeedHR, takes a proactive approach to intercepting obstacles before they lead to liabilities with her hands-on HR support for small business. Her corporate background in sales, training, management and HR provides straightforward, uncomplicated solutions to employers. Susan is all-things HR and delivers on the support businesses need, when they need it!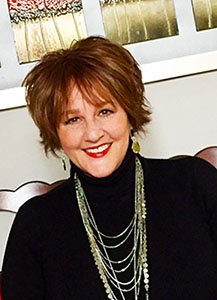 Brian M. Cremeans, Esq. is an experienced litigator, representing clients in a broad spectrum of civil and criminal matters. Brian previously worked in the general counsel's office of a genetics and toxicology lab and for a private brand in retail management. He uses this real-world experience to provide the legal advice and business acumen that employers need to keep up with the changing legal environment.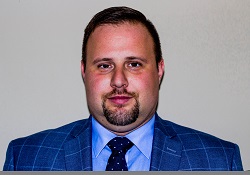 ---
Afternoon Schedule:
12:00 p.m. Registration & Lunch
12:30 p.m. – Workshop Begins
5:00 p.m. – Workshop Ends
Registration Fees:
$130/per supervisor for each 5-hour workshop (Save $25 by registering for both morning and afternoon workshops on the same day!)
Event fee includes admission to the Workshop, materials, networking opportunities, lunch and afternoon snack.
Class size is limited to facilitate small group exercises.
WORKSHOP IS ELIGIBLE FOR SHRM AND HRCI CREDITS. For more information, visit shrmcertification.org or hrci.org
FYI: Eventbrite has recently increased the processing fee on ticket sales. Our ticket price remains very reasonable at $130. The additional charge is paid directly to Eventbrite.
*We may be taking pictures of this event for blog, social media, and other use.
---
Our Host:
At Connected we provide events, resources, and support for small business owners to help them stay productive and motivated as they pursue their business goals. Click here to learn more about Connected!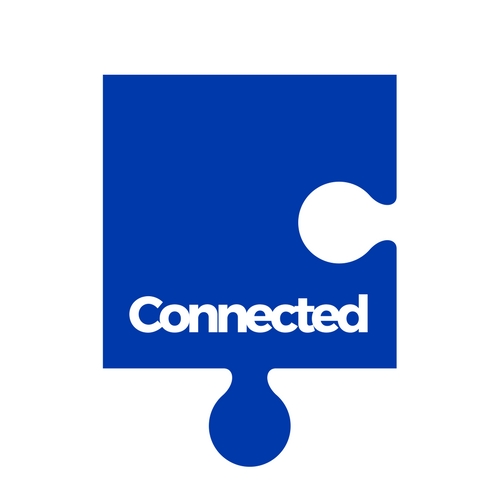 ---
About Wells Law Workshops
Worley Law Workshops are now Wells Law Workshops
Wells Law, LLC partners with area businesses to provide practical, interesting and entertaining workshops designed to arm supervisors with key skills and knowledge necessary to be successful in today's ever-changing workplace. Our instructors are seasoned human resource professionals and attorneys who draw from their decades of combined experience of being "in the trenches." Our workshops are fast-paced, fun and informative and our participants enjoy conversations with colleagues in a casual, comfortable setting. The topics covered are requested by the supervisors who attend our events.
Questions? Contact us! Wells Law, LLC - 614.702.7473