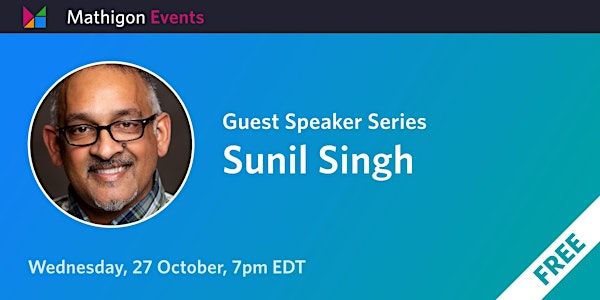 Sunil Singh - Guest Speaker Series
Sunil Singh joins the Mathigon Guest Speaker Series.
About this event
Sunil Singh is an author, storyteller, and a porous math educator. He taught math, physics, and English for 19 years before embarking on a new journey of sharing his passion for math history/narrative with people all around the world. He works at Amplify to help build/curate rich storytelling into the K to 12 math platform and at Mathigon as a content writer. He has also given workshops at The Museum of Mathematics in New York and The Royal Conservatory of Music in Toronto. His third book is titled Chasing Rabbits: A Curious Guide to a Lifetime of Mathematical Wellness(foreword written by Jo Boaler). Follow Sunil on Twitter.