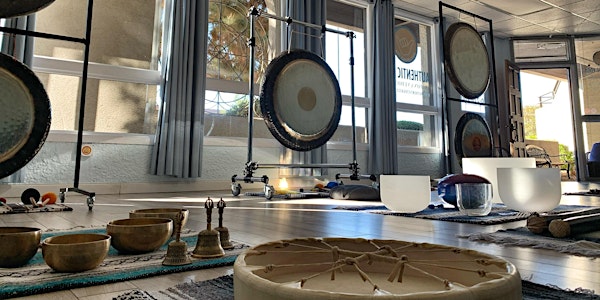 Sunday Sound Meditation with Stuart
Join us for a weekly Sound Meditation every Sunday at 9am Pacific.
Refund Policy
Contact the organizer to request a refund.
Eventbrite's fee is nonrefundable.
About this event
Relax, de-stress, release anxiety, and melt away into the meditative sounds of singing bowls, gong, chimes, and more. Sound Meditation, or Soundbath, is a great way to put yourself into a healthy mindset to start your week fresh and rejuvenated.
We begin each session by breathing, releasing tension in our bodies, and flowing into the meditation. Then you'll experience up to 30 minutes of sound designed to relax your mind and nervous system. We close the session with a short discussion, sharing experiences (optional). It's a great way to work on your mind and body while enjoying the benefits of a small community.
Read the FAQs below, please.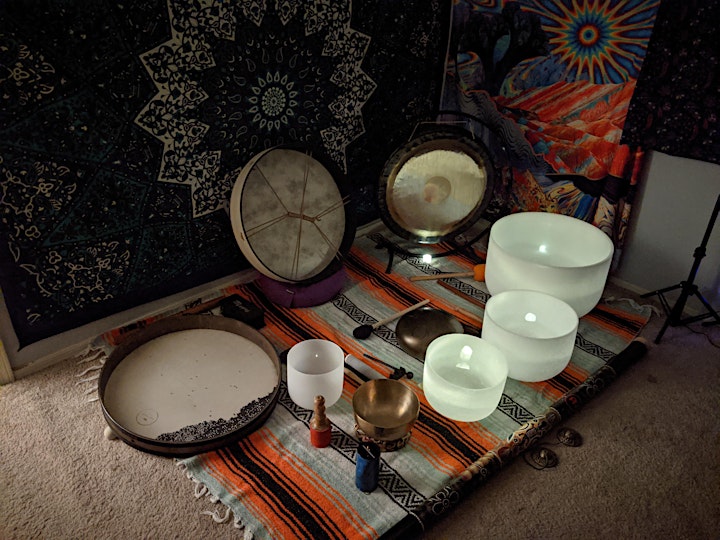 Frequently Asked Questions
Do I need high-quality headphones? YES! Well, you don't have to have them. Ear buds will do. But you don't want to listen through your computer/laptop/phone. It just won't sound good.
Will a recording be available after the event? Yes, this will be recorded and available to members of my website, LaoStu.com. For your privacy, only the sound portion will be available. No part of the actual Zoom meeting is recorded.
Will I have to ________ ? No, you don't have to do anything. How you experience this is up to you. You can focus on the sounds, let your mind wander, fall asleep...it's up to you. During the discussion, you can engage with the community, be a silent listener, or bail. Again, totally up to you.
What do I do, then? You will relax with your eyes closed during the sound meditation. At the end, we will have an open discussion.
How long is it? The whole event is about an hour. The actual sound part is about 30 minutes.
Will this damage my brain? Yes, just like 5G! Seriously, no, it won't hurt your brain. I added this question b/c somebody actually asked it. You've been exposed to sounds your whole life, from traffic noises to rock concerts to birds singing to Beethoven. The sounds in the meditation -- singing bowls, gong, flute, drum, etc. -- create harmonics that relax your mind. You'll feel great.
Will I be on camera? It's nice to see your smiling face as we all gather together and during the discussion at the end, but during the actual sound meditation we ask that you mute your microphone. At that point, you can also turn off your camera.
HEADS UP! If you have epilepsy or suffer from seizures, please talk to your doctor about this first, as sound has been known to trigger those seizures. Also, this can be a deep experience and may release some new emotions or raw emotions. If you're pregnant or under the care of a doctor, please consult them before attending.