Description
Begin your day with peace, reflection and sunrise yoga. Indianapolis Cultural Trail, Inc. invites you to join us for sunrise yoga on the Glick Peace Walk on Monday, September 11.
Rise with the sun and begin your day reflecting on peace.
Yoga is free with a $10 suggested donation to the Cultural Trail.
Pack along some extra cash as General American will be there afterward with donuts (vegan options available!) and coffee!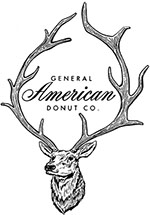 Thanks to all of our partner studios:
Practice Indie - instructor, Brittany Davis
Hot Room Yoga - instructor, Carly Daley
BodySpace Yoga - instructor, Jeremiah Elliot
Monumental Yoga - instructor, Cassie Stockcamp
City Yoga - instructor, Dave Sims
Kompose - instructor, Kristine Camron
Tree House Yoga - instructor, Amanda McCarty