Event Information
Location
134 HUB-Robeson Center (and streamed online)
University Park, PA 16802
Description
As high-performance computing (HPC) demands grow, organizations are struggling to manage larger, more complex data sets and analytics workloads. IBM Systems provides sophisticated machine learning and deep learning opportunities needed to advance HPC and AI and to solve the biggest challenges in business, medical, science and engineering industries.
Summit and Sierra, supercomputers at Oak Ridge National Laboratory and Lawrence Livermore National Laboratory, are now ranked the #1 and #2 fastest computers. These supercomputers deliver massive HPC scalability on systems built for AI.
These computers are helping researchers model supernovas, pioneer new materials and explore cancer, genetics and the environment — using technologies available to all businesses. This session, presented by Jaime Moreno of IBM Systems, will cover the technology behind the Summit and Sierra systems, and the research potential.
Networking Mixer
Join us for a networking mixer following the seminar, 4:00–6:00 p.m. in the Noontime Lounge of the HUB-Robeson Center. If you plan to attend the mixer, please indicate this when you register for the symposium.
---
About the Speaker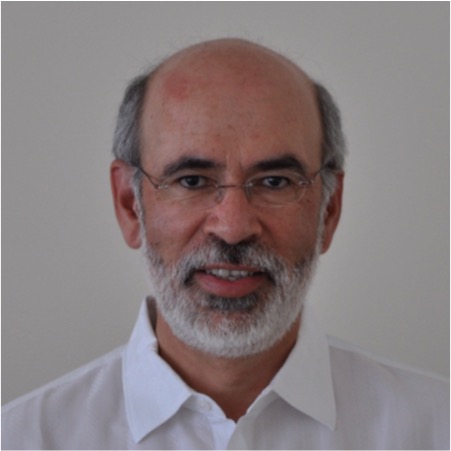 Dr. Jaime H. Moreno is a distinguished researcher and senior manager of Data Centric High Performance Systems at the IBM Thomas J. Watson Research Center in New York, focused on next-generation supercomputing systems as represented by the CORAL systems and their follow-ons. He joined the IBM Research Division in 1992 and has led various teams on microprocessor and high-performance system architecture, design and performance analysis, efforts addressing the full range of IBM processors and systems. He has published multiple papers, is co-author of two books, including a textbook on digital systems translated to Portuguese and Chinese, holds many patents in processor architecture, and has been recognized as Master Inventor at IBM Research. He has been actively involved with the research community through organization and participation in major conferences in his field. His current research interests address future supercomputers systems, applications and their co-design, and the convergence of Cognitive Computing with High-Performance Computing. Before joining IBM, he was a faculty member at the University of Concepcion, Chile. He received his Ph.D. and M.S. degrees in Computer Science from the University of California Los Angeles, and a degree in Electrical Engineering from the University of Concepcion, Chile.

Date and time
Location
134 HUB-Robeson Center (and streamed online)
University Park, PA 16802
Organizer of Summit, Sierra, and Advances in High-Performance Computing