Meet us at our Networking Blast to talk about you and your business! Members and non-members, we invite you to share your experiences!
About this event
Back by popular demand with a twist!!
Join us for these Summer Speakers Series and Networking Blasts, and participate in a chance to WIN!
- ONE ticket to the Fashion Designers of Latin America LIVE Shows in NYC! * (Value $250)
- ONE annual membership to Latinas in Business Inc. (Value $180)
REGISTER ASAP TO RECEIVE YOUR PRIVATE LINK!
Each FDLA VIP Ticket includes:
- Access to all Shows
- Red Carpet Reception
- Open Bar
- Gift Bag
If you missed our 2021 WEES workshops, now you have the chance to attend these Summer Series and Win!
Heres' how:
1. Register and select one, two, or all three Networking Blasts! One extra ticket to be raffled among all those who sign up for all 3 workshops.
2. You will receive a private link to watch a workshop at your convenience during the week previous to the Networking Blast!
3. Open the link, watch the YouTube private video,* and leave a comment so we know it was you!
4. Show up at that same week's Networking Blast from 6:00 pm to 7:00 pm.
5. All participants who left a comment on the YouTube private link will participate in a raffle ** of a ticket to:
*Participants should watch at least 15 minutes of the video to participate in the raffle.
** Ticket does not include any other cash or in-kind compensation or accommodation. Ticket is personal and non-transferable. Certain restrictions apply. Not valid where the raffle is not legal. Only available in the US.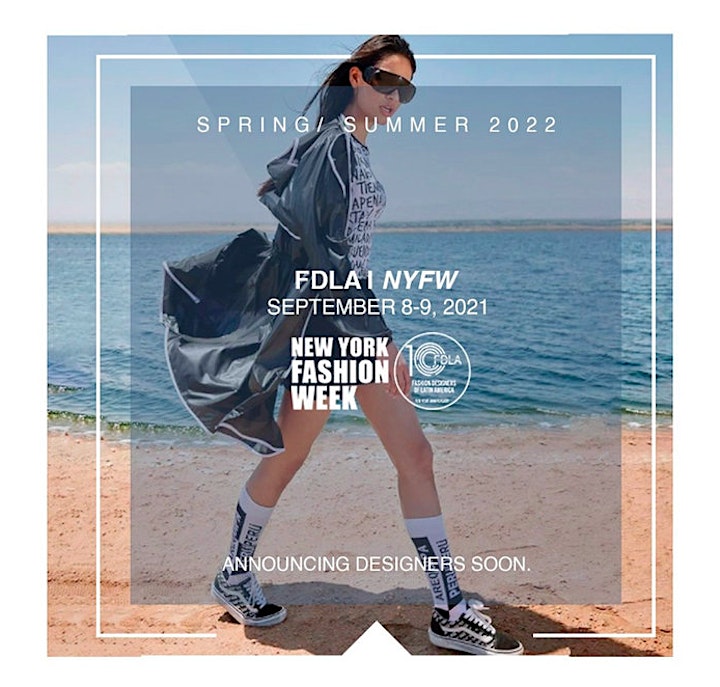 Register ASAP to receive your private link to Speaker Sandra Elisa Garcia
Sandra Elisa Garcia is a Marketing and Branding strategist and Diversity, Equity, and Inclusion Consultant. Her corporate experience includes organizations such as Clear Channel Outdoor, Time Warner Cable Media, PEOPLE.com, and CNNMoney.com developing marketing strategies and compelling sales programs. Sandra has strategized for brands such as Toyota, L'Oreal, Estee Lauder, Apple, Verizon Wireless, Sephora, Pepsi, and American Express to name a few.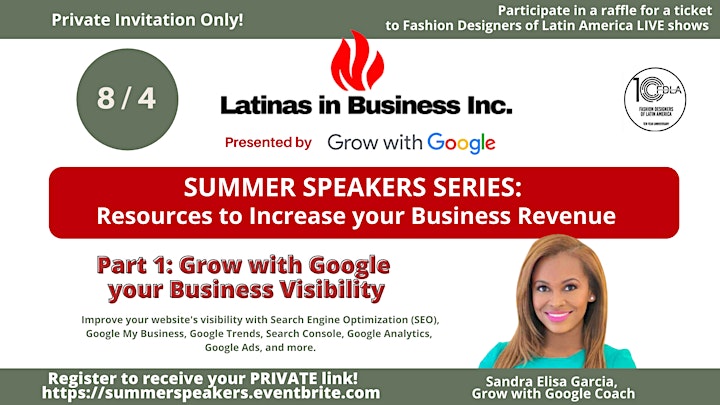 Register ASAP to receive your private link to Speakers Peggy Paulson and Orlando Camargo.
Orlando Camargo is the Vice President | SBA Business Development Officer for Valley National Bank in Totowa NJ.
Peggy Paulson is the Vice President | SBA BDO, SBA Department at Valley National Bank in Jericho, NY.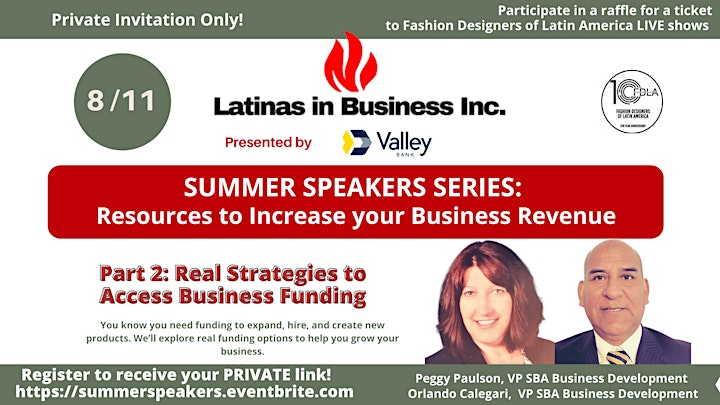 Register ASAP to receive your private link to Speakers Apple White and Dorothy Kahlau
Apple White joined Valley National Bank in 2020 as the Workplace and Environmental Sustainability Strategy Manager. As a champion of effective change management, she provides solutions to amplify Valley's workplace experience through space design, technology enablement, and workforce flexibility. She also drives environmental sustainability programs throughout the organization by partnering with purchasing, facilities, construction, and business group leaders.
Dorothy Kahlau is Valley Bank's Director of Women in Business program, a multistate program designed to support women at all stages of their career and business: from aspiring women in business to well-established executives and anywhere in between. In this position, she fosters connections and encourages collaboration between women to help them take their business to the next level.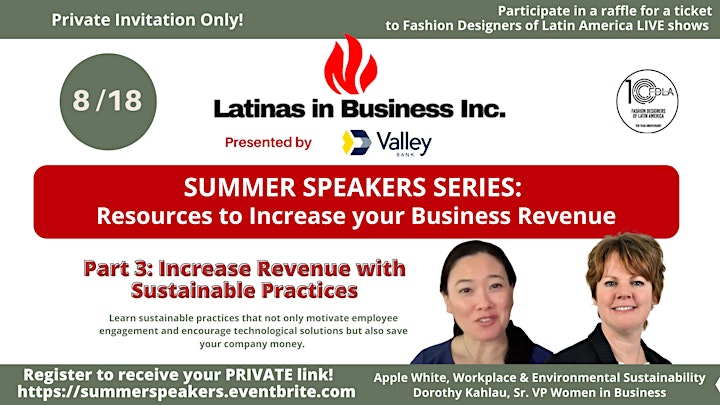 SEE YOU AT THE SHOWS!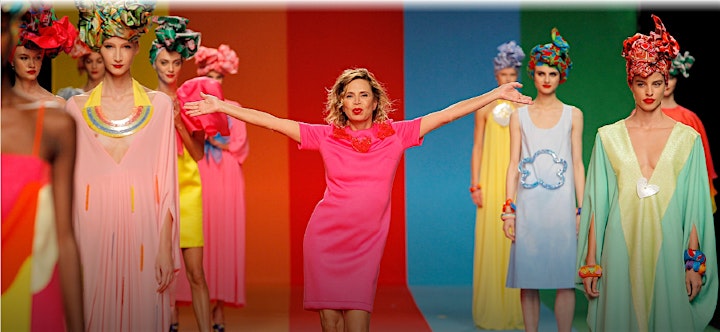 Organizer of Summer Speakers Series and Networking Blast!