Location
Genspace
33 Flatbush Avenue
Brooklyn, NY 11217
Description
Fermentation is one of the oldest food processing methods still used today. Scientifically known as zymology, it is the conversion of carbohydrates into alcohols, carbon dioxide, yeast, or bacteria. Beer, miso, sourdough, kefir, kimchi and kombucha are all examples food and drink that are the product of fermentation.
Smell, taste, discuss and make a few simple seasonal ferments. In this workshop we'll explore and craft two delicious types of vegetable ferments that are easily made at home without any special ingredients or equipment.
Instructor: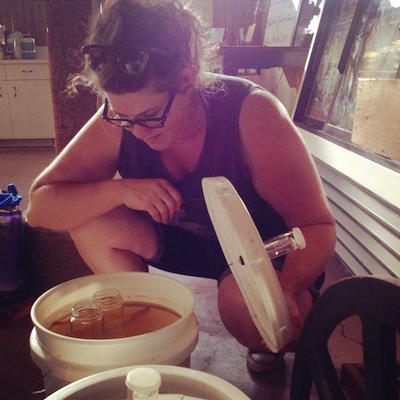 Cheryl Paswater is a Certified Fermentationist, Educator, and Health Coach, who after a near-death experience, turned to holistic medicine for help. After radical diet and lifestyle changes, she started teaching on fermentation, old world food preservation, healthy eating, sustainable food, and holistic health. Cheryl runs a popular fermentation project and CSA called Contraband Ferments. (www.contrabandferments.com) She lives in Brooklyn, NY.