Suhaila Salimpour Annual Intensive @ AFBD plus ENTA OMRI Show
Description
Join us in Atlanta the East Coast debut of Enta Omri and  over 21 hours of dance instruction by Suhaila Salimpour! 
About Enta Omri: (Saturday 1/14/17 at 7 Stages Theatre, Atlanta, GA)
"Enta (You Are) Omri (My Life), a lifetime of love and loss told through modern belly dance to classic Middle Eastern music.
Conceived, choreographed and directed by Suhaila Salimpour. Featuring the Suhaila Dance Company. Music from the Enta Omri double album produced by Suhaila International.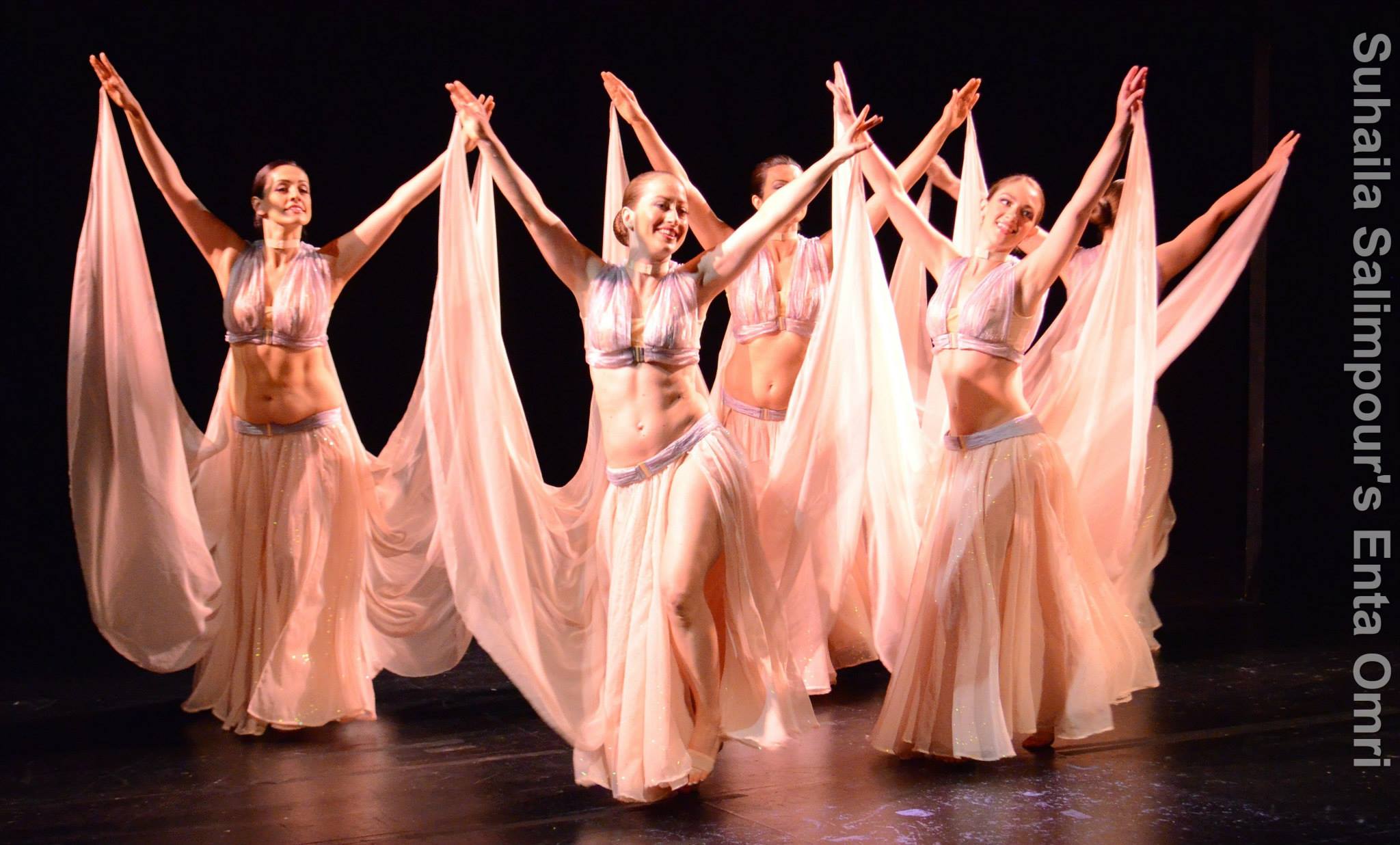 WEEKEND SCHEDULE

FRIDAY 1/13/17 5PM-8PM MASTER CLASS WITH SABRIYE!
SATURDAY 1/14/17 9AM-5PM CHOREOGRAPHY WORKSHOPS WITH SUHAILA (6 HRS)
SATURDAY 1/14/17 8PM ENTA OMRI THEATRICAL PRODUCTION @ 7 STAGES THEATRE
SUNDAY 1/15/17-TUESDAY1/17/17 10AM-5PM SUHAILA SALIMPOUR BELLY DANCE (SSBD) FORMAT LEVEL 1 (15 HRS)
About Suhaila Salimpour:
Suhaila Salimpour is a highly acclaimed performer, teacher, and choreographer of belly dance. Schooled from an early age in jazz, tap and ballet, Suhaila began integrating her extensive classical training with the Middle Eastern dance passed on by her mother, Jamila Salimpour. The result was a true artistic breakthrough: a revolutionary foundational technique that has brought the art of Belly Dance to a new level. Click here to learn more about Suhaila and the Salimpour Legacy.
Benefits of the Salimpour Program! Train to be the best dancer you can be!
For the Student:
Learn body awareness and proper technique offered in a safe and structured format.
Progress in creativity and emotional development within a supportive, positive learning environment.
Build on knowledge gained in previous levels, as each subsequent level is part of a carefully crafted and consistent continuum of knowledge.
Learn choreography, improvisational and teaching skills.
For the Instructor & Professional:
Establish professional credentials and enhance your teaching resume.
Receive intelligent material for class curriculum and learn how to develop curriculum. 
Develop as an artist, gaining the tools to anticipate and respond to change.
Create a continual and lifetime path for learning new things and developing skills.
Provide greater earning potential; the tremendous demand for Suhaila Salimpour format instruction is worldwide!