Suds & Science Special: A World From a Sheet of Paper with Stanford's profe...
Description
The Fleet Science Center and MRSI are excited for this special Suds & Science event featuring Dr. Tadashi Tokieda, professor of mathematics at Stanford.
Dr. Tokieda is one of the world's most distinguished disseminators of mathematics and all his talks and lectures are filled with fun demonstrations for the whole family.
A World From a Sheet of Paper
Starting from just a sheet of paper, by folding, stacking, crumpling, sometimes tearing, we will explore a variety of phenomena, from magic tricks and geometry to nonlinear elasticity and the traditional Japanese art of origami. Much of the lecture consists of table-top demos, which you can try later with friends and family.

So, take a sheet of paper. . .


Bio: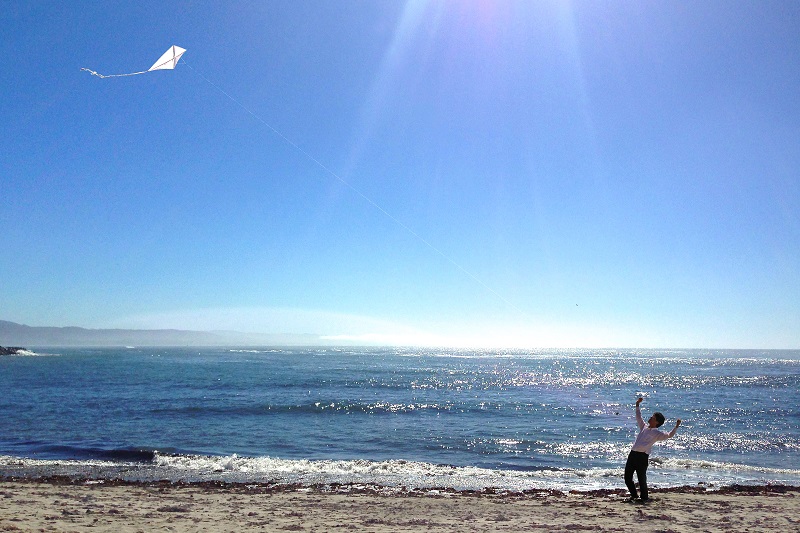 Tadashi Tokieda grew up as a painter in Japan and became a classical philologist in France, before switching to mathematics and physics. He is currently Professor of mathematics at Stanford University; previously he taught at Cambridge University in England. He is one of the world's most distinguished disseminators of mathematics, and teaches regularly at the African Institute for Mathematical Sciences (AIMS).Thanks to a generous grant from Irwin and Joan Jacobs his demonstrations are seen on the YouTube channel Numberphile, which has recorded and released 20 of his videos amassing over 10 million views so far, with many more videos planned.
https://www.youtube.com/playlist?list=PLt5AfwLFPxWI9eDSJREzp1wvOJsjt23H_

The Mathematical Sciences Research Institute (MSRI) is one of the world's preeminent centers for collaborative research in mathematics. Located in Berkeley, CA, MSRI's mission is to advance mathematical research, foster talent and further the appreciation of mathematics. MSRI strives to make mathematics accessible and exciting to those outside the field through the National Math Festival, sponsorship of Numberphile (YouTube's most popular informal mathematics channel, with over 2.5 million subscribers), film production for public television and the Mathical Book Prize. www.msri.org
Organizer of Suds & Science Special: A World From a Sheet of Paper with Stanford's professor of mathematics, Dr. Tadashi Tokieda
"Realize a San Diego where everyone is connected to the power of science." 
--Our Mission Statement
The Fleet Science Center features more than 100 interactive science exhibits, as well as major traveling exhibitions. Visitors can touch a tornado, create colored shadows, examine the vibration of guitar strings and get their hands on a variety of intriguing scientific phenomena. 
The Fleet Science Center is also home to the world's first (and San Diego's only) IMAX Dome Theater, presenting the biggest films on the planet. Its unique configuration wraps the audience in images and provides the illusion of being suspended in space. The Eugene Heikoff and Marilyn Jacobs Heikoff Dome Theater takes audiences from outer space to under water and every place in between, and films are generally suitable for all ages. San Diego's only Giant Dome Theater also plays host to planetarium shows, including the monthly Sky Tonight show, which is led by an astronomer and followed by outdoor telescope viewing, courtesy of the San Diego Astronomy Association.
The Fleet Science Center is open 365 days a year, starting at 10 a.m. 
We are located in beautiful Balboa Park, home to many of the city's museums, as well as beautiful gardens, intriguing architecture and picturesque fountains. Since our opening in 1973, the Fleet has been the best-attended museum in Balboa Park and a top attraction in San Diego. For more information, visit our website at www.fleetscience.org or call (619) 238-1233.
The Fleet Science Center offers:
More than 100 interactive exhibits

Studio X, where you can experiment, invent and create

Kid City, an exhibition just for kids ages five and under

Plus, Craveology Cafe and the North Star Science Store