Successful Design with Nature in Mind

Saturday, February 25, 2017 from 8:30 AM to 2:30 PM (EST)
Event Details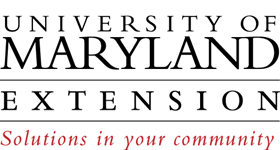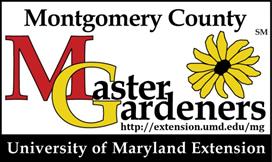 2017 Spring Gardening Conference
Presented by the Montgomery County Master Gardeners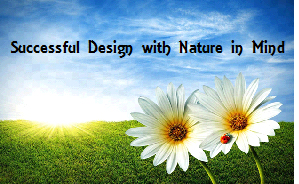 Saturday, February 25, 2017*
University of Maryland Extension Montgomery County Office,
18410 Muncaster Rd., Derwood, MD 
$55 per person or $50 each for two or more, includes lunch
Registration closes Febuary 17; no refunds after February 15
*Snow date – March 4, 2017 (In case of inclement weather, we follow Montgomery County Public Schools' Weekend Activity Policy.)
Registration & Refreshments (8:30 – 9:00)
Welcome & Opening Remarks (9:00 – 9:15)
Session I (9:25 – 10:30)
a.  
Beekeeping 101
– Marie Rojas.  We'll explore the first full year of beekeeping; including honey bee races, types of hives and where to locate them, protective clothing, tools, as well as bee-friendly plants and resources.  Taste test a variety of honey samples, including Marie's blue-ribbon local honey!
b.  

Vegetable Gardening When Mother Nature Doesn't Cooperate

–

Erica Smith

. 

Cold, heat, rain, drought, roller-coaster temperature changes and global weirding.  Find out how to keep your vegetable plants healthy and producing well despite weather challenges.
c.  
A
Design on Time – Timely Tips for a Timeless Garden:  What to do, When to do it, and Why
– Eric Wenger.  Come along for an informative monthly planning tour from January to December.  We'll explore the creative planning process, the sourcing of the best plant material and amendments and when you should be planting, pruning or just enjoying your garden!
Session II 
(10:40 –
 11:45)
d.  
Eat,
Prey, Love - Herbs for Pollinators
– Pat Kenny and Heather Whirley.  We know pollinators are essential members of our network of living things. Come see what pollinators can be found in our own backyards and how we can attract them by growing more of the herbs they love.
e.  
Successful
Plant Selection: Sustainability for Small Gardens
– Steve Dubik.  Smart plant selection is the single most effective way to create a successful, low-maintenance, high-enjoyment garden for small areas.  We'll be highlighting those plants that are not only compact in size, but also desirable for their staying-power and support to our native wildlife.
f.  
Easy, Tasty, Small Fruits
– Terri Valenti. 
Interested in growing small fruits?  Come learn how to successfully cultivate blueberries, hardy kiwi, and hardy passion-fruit.
Lunch (12:00 – 1:00)  (See  choices below.)
An informal "Lunch and Learn" session will be open to all attendees.
Session III (1:00 – 2:05)
g.  
A
Shade of Difference
– Joy Adler
.  F
ind out what and how to plant in shady spaces. We'll cover a variety of different situations, including dry shade, and how to maximize light for better plant growth.
h.  
Garden
Anywhere: Growing Edibles and Ornamentals in Containers
– Dara Barrow-Giffen.You can pretty much garden anywhere with container gardens!  Find out how to add visual interest to an existing garden or bring an instant garden to your driveway or patio.
i.  
Designing
a Certified Wildlife Habitat
– Susan Bell.  Take your garden design to the next level by turning your property into an inviting haven for local wildlife.  Adding food, water, shelter and nesting sites will attract 'the birds and the bees' along with other critters necessary to create a diverse and healthy environment.  Link provided to the National Wildlife Federation for certification of your habitat.
Wrap-up (2:15 – 2:30)  Open question-and-answer forum with presenters.  Last of the fabulous door prizes will be awarded.
See the MCMG website, https://www.extension.umd.edu/mg/locations/spring-miniconference, for an easy-to-print program.
*Lunch Choices:  Chicken salad on wheat, Bistro Colorado on ciabatta (beef), Fajita vegetable wrap
________________________________________________________________ 
The University of Maryland Extension will not discriminate against any person because of race, age, sex, color, sexual orientation, physical or mental disability, religion, ancestry or national origin, marital status, genetic information, political affiliation, gender identity or expression.
When & Where

University of Maryland Extension, Montgomery County Office
Montgomery County Agricultural History Farm Park
18410 Muncaster Road
Derwood, MD 20855


Saturday, February 25, 2017 from 8:30 AM to 2:30 PM (EST)
Add to my calendar
Organizer
Montgomery County Extendsion
 The Montgomery County Master Gardeners' mission is "to educate Maryland residents about safe, effective, and sustainable horticultural practices that build healthy gardens, landscapes and communities." Whether you are a new participant or a returnee to this conference, it is our goal to provide you with new ideas and information to help you solve your horticultural problems and take pleasure in your gardening efforts.  For further information email mcmgconference@gmail.com or visit our website https://www.extension.umd.edu/mg/locations/spring-miniconference
Successful Design with Nature in Mind