Subtle presents the new Series 'Elements'. Taking it back to the Raw Elements of Dance Music. Techno, House, & DNB in 2 Rooms for 8 HRS.
About this Event
Subtle Elements - Intimate Night with D-Unity presented by Odyssey & Subtle
8HRS of Music in Two Rooms with House, Techno, & Bass Music.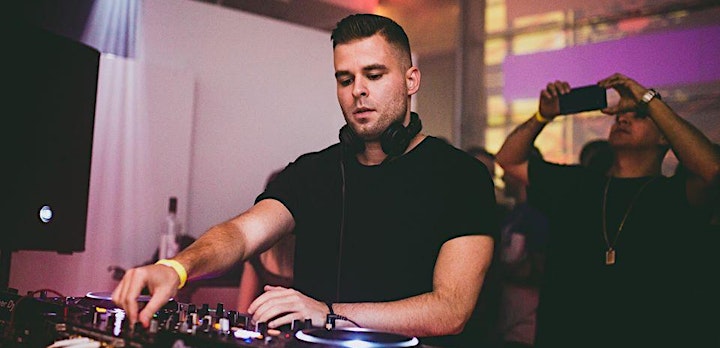 D-Unity
WEBSITE | FACEBOOK | TWITTER | SOUNDCLOUD
D-Unity extensive self taught career is based on a long lasting belief in quality music. It has led him to a consolidated position as one of the world's most prolific and acclaimed producers in the electronic dance music scene.
Featured on the Techno Labels -
Suara,Tronic, Intec, Unity records, Toolroom, Yoshitoshi, Ultra, Great Stuff, CR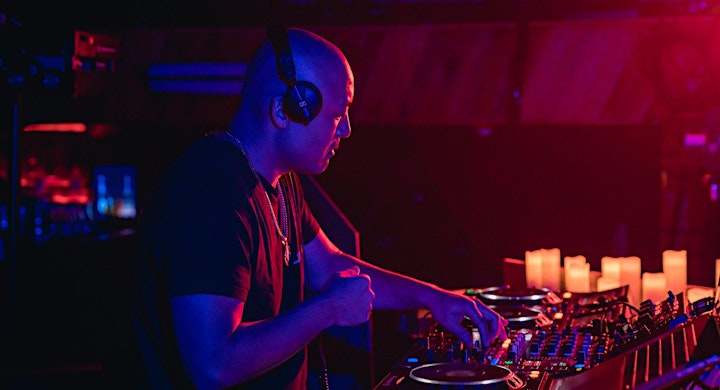 Johnny K (Odyssey After, Unity Records)
Johnny K is the Master behind Odyssey Afters in atlanta. Odyssey After brings all good vibes with the best techno & underground house format in Atlanta.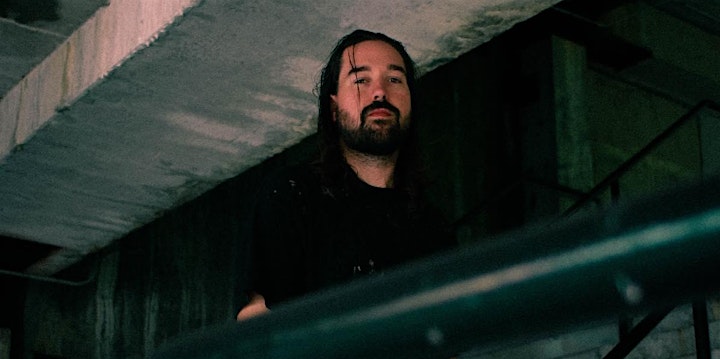 False Peaks (subtle)
Nextakin has been rocking the masses for well over a decade now. His style is described as no genre. The mix will deliver what vibe Nextakin is in, but it is always sure to give the people something to talk about. From edm to hip hop, and from mixology to turntablism, Nextakin is all about delivering what the crowd needs, and that is energy.
Nextakin has played events with such acts as Dungeon family, Aphrodite, Mickey Finn, LTJ bukem, BT, craze, ak1200, ODI, Dara, DJ Lord, flux pavillion, FUNTCASE, Danny the wildchild, trip theory, faust and shortee, phantom 45, klever, and many many more.
2nd Room Drum N Bass 1st 1/2 of the Night Featuring: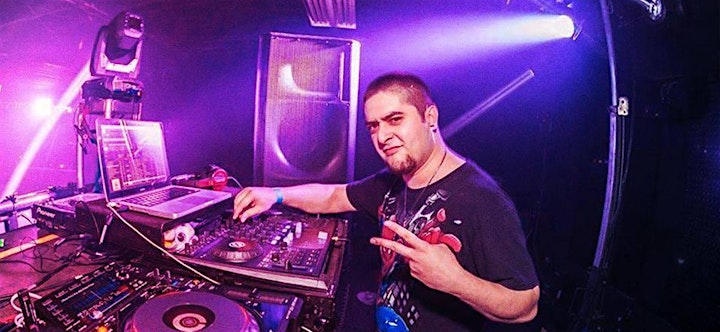 Archmage
A multi-instrumentalist from New York, Andy Potash aka Archmage has been actively involved in music since the age of 4. Currently based in Atlanta, GA, he has been making waves in Southeast bass music since 2013, and been a staple in the rock scene 10 years prior. His love for fantasy and magic became the basis behind his brand, making music that follows a story of his own creation. His innovative, multi-genre bass style has been revered regionally and earned him the title of The Dark Lord of Bass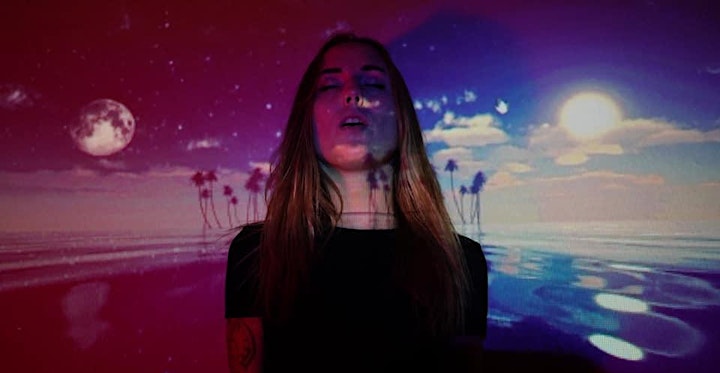 LOMANI
LOMANI is a groundbreaking DJ straight out of Atlanta, Georgia. Unapologetically ambitious, with an ear for 808's and all things music. LOMANI takes inspiration from a wide variety of musical genres, sampling everything from techno to hip hop, alternative to pop. Her one-of-a-kind performances absorb listeners with an unmatched emotional intensity. With her small stature and large sounds, LOMANI was born to bring the bass and taking over a city near you.
As a trained musician since childhood and growing up in a highly musically inclined family, LOMANI's passion and talent for music comes naturally. LOMANI is focused on growing more as a producer and learning the grander side of music production aside from just djing. From singing, songwriting, violin, guitar and piano, LOMANI plans to produce a new wave of sounds and expressions to be felt in her mixes. Taking you places you've never been only to find you never left the room. Many projects are in the works, with a release of a future track she hopes the world will soon enjoy.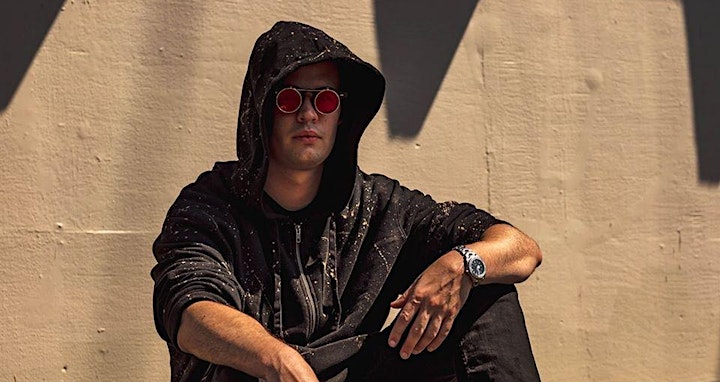 Rederick
"Music Binds Us All Together"
Based out of Atlanta, Rederick is an electronic producer who makes music spanning across various genres, such as Bass, Lo-fi, and House. The Rederick project kicked off at the start of 2019 and since then, Rederick has released over 10 tracks including a 5 track EP.
Rederick is originally from Florida and he moved to Atlanta in June 2018 after graduating from college. Atlanta has inspired Rederick to dive deep into the arts and he continues to be amazed by the beauty, diversity, and inspiration that evaporates from the arts community. He couldn't find a better time or place to pursue his love for music and the arts.
Aside from music, Rederick is passionate for our planet and our impact on it. Through his music, he desires to bring more awareness to climate change and how we can alter our planet on a daily basis, either positively or negatively. Next time you listen to one of his tracks, listen for the various naturalistic sounds embedded throughout. "There is so much beauty on our planet, both in sight and in sound."
2nd Room Deep N Subtle 2nd 1/2 of the Night Featuring: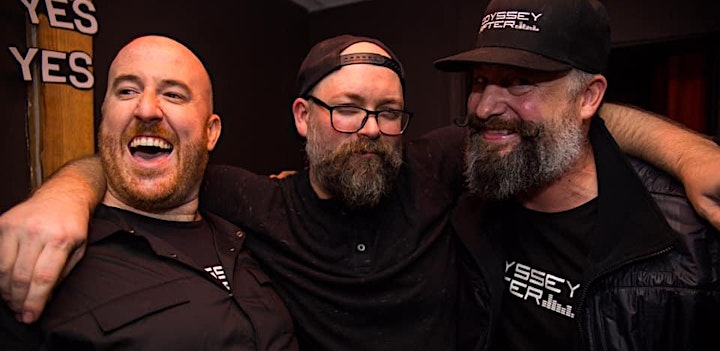 Deep N Subtle B3B with COREY VON WATERS, RASKAL, & RHYTHM PREDATOR
Elements is a new series from Subtle highlighting the Building Blocks of Underground Techno, House, & Drum n' Bass DJ's.
8HRS of Music in Two Rooms.
Room 1: D-Unity, Johnny K, False Peaks
Room 2 Bass till 3AM: Archmage, LOMANI, Rederick
Room 2 Deep N Subtle after 3AM: B3B with Corey Von Waters, Raskal, Rhythm Predator
The price is will be cheaper for those who arrive before 12AM. If you buy tickets for before 12 and show up afterwards you will be charged $5 more. And the price may increase as the event gets closer. Please not this an exclusive event and will Sell Out. We cannot guarantee tickets at the door for this one. Grab your Pre-Sale Early !!!
Odyssey will be No Smoking from 10-3AM.
Parking is Free Behind Venue.
Images from Recent Subtle Shows...