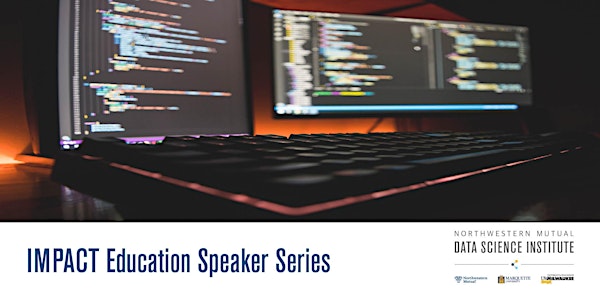 Structured Query Language in the Modern Data Age
Join the Northwestern Mutual Data Science Institute for our monthly IMPACT Education Series.
About this event
As part of our IMPACT Education Speaker Series, the Northwestern Mutual Data Science Institute (NMDSI) will host Ed Leonard – lead analytics engineer at Northwestern Mutual and instructor of practice in the College of Business Administration at Marquette University. Join us on Friday, Nov. 18, for a presentation on structured query language (SQL) during which Ed will discuss the history and importance of SQL and how it can be leveraged by other programming languages.
Since its inception, SQL has been the universal language of databases and remains the standard for accessing both mature and modern data stacks. Originally developed to query and develop relational databases – such as DB2, Oracle and SQL Server – this programming language has stood the test of time and continues to be the main language that we consume and develop data. One main reason why it remains so popular is because it's relatively easy to learn and can even be taught to casual users of databases, such as business users.
In his presentation, Ed will explore the ways in which SQL has been leveraged thus far as well as how to apply it to data while exploring cutting edge data stories using other languages or tools. Through this exploration, we will see why the need to continue to learn SQL is as relevant as ever.
Ed teaches at the undergraduate and graduate level and specializes in information systems, SQL, databases, business intelligence and data engineering. He received a B.S. in Information Technology and an M.S in Computing from Marquette University.
Please note that this is a virtual event.