Description
Story Magic - Message2Magic Blueprint - Transforming Your Message into Magic and the Magic into Money
If you are a speaker, trainer or coach or ever wanted to be, this is a crucial part of your program. If you are a business owner or service professional, your story is important to growing your business.
In this event:
You will find your story and make the biggest impact with that story. Your Real Story!
Learn the first magic ingredient to developing your story.
Develop your core story, the one that is compelling and engaging. Turn that into your compelling message.
Learn the 5 Key elements every story needs to have. All great movie producers and authors use these to create great stories that sell.
This is an engaging and interactive program designed to get you on the path to greatness.
This program is sponsored by SpeakUp - Professional Speakers Studio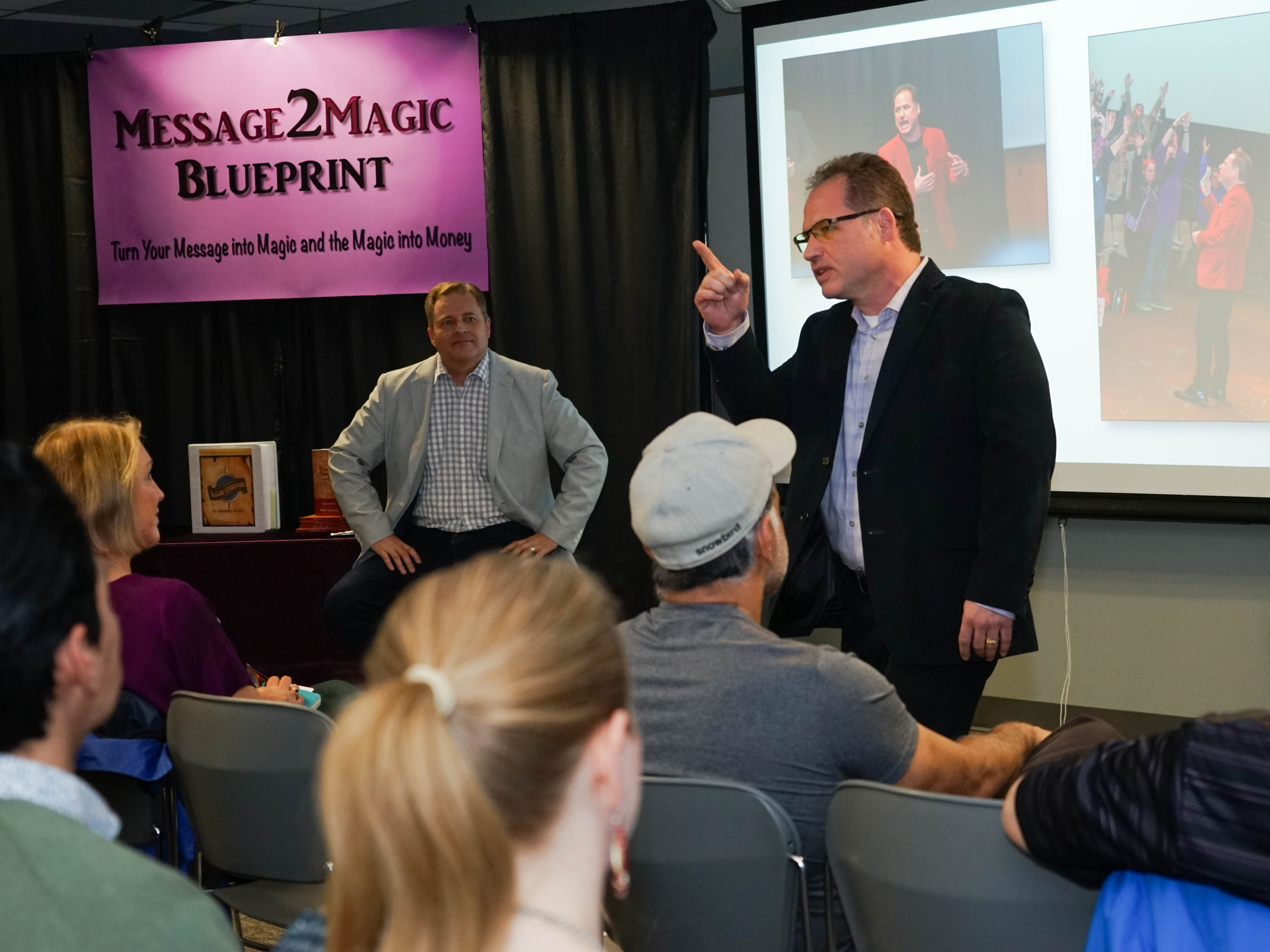 Organizer of Story Magic - How to Find & Tell Your Story as a Speaker or Trainer
At SpeakUp, we want to empower you to rise up and say what you are meant to say. Everyone is unique and has a story that deserves telling.

Our leadership is composed of experienced professional speakers, trainers, and presenters with decades of experience to help you discover your message and tell it to the world. It doesn't matter if you're a seasoned veteran or just starting out.  If you're passionate about impacting the world with your message, SpeakUp is for you.

We'll help you find and hone your story and message from your unique experiences. Learn how to make a meaningful career from speaking and impacting other's lives. Captivate audiences and move others to action with our proven techniques and strategies.