Sales Have Ended
Registrations are closed
Thank you for registering! We'll send you the TestFlight URL, open it on your iPhone to install.
Sales Have Ended
Registrations are closed
Thank you for registering! We'll send you the TestFlight URL, open it on your iPhone to install.
Discover the root of what you ACTUALLY want in a relationship and partner so you can attract your person!
About this event
You know you're a catch. You have depth and you're looking for someone to match that depth. You're tired of seeing the divisive opinions of pineapple on pizza. You want the real deal of deep genuine conversations.
Let's skip the small talk.
In this interactive workshop, you'll learn how to stop dating the wrong people for you, turn your shopping list (entrepreneur, ambitious, fit, flirty, etc) into the deeper qualities you desire. Then use what you actually want to start attracting The One.
For example, you might think you'd only want to date an entrepreneur… yet they're constantly cancelling on dates because they need to grind on their business. We'll take you deeper, so you might see that what you really want is intelligence, open-mindedness, and passion!
Or you might want to date someone gorgeous… yet be quickly bored by their lack of depth. We'll take you deeper than just "gorgeous". You might see it's actually confidence, optimism, or playfulness that most excites you. Not only does that widen your pool, it also takes you from blasé to exciting passionate conversations.
Come for a warm event with community -- connection instead of the loneliness of swiping. Walk away with clarity on what, and who, you want in a relationship. Not simply their appearance, job, or their passport stamps.
Plus meet 5 people in 30 minutes -- this is an event of both efficiency and depth! That's how the brand new dating app Couple Up works: no profiles, no swiping, no cat-fishing. You actually meet people looking for a long-term relationship, live.
How to attend:
Download the app on the App Store
Create an account in 30 seconds
RSVP to the workshop
This particular event is for women interested in men and men interested in women. Trans, non-binary, and fluid folx are welcome.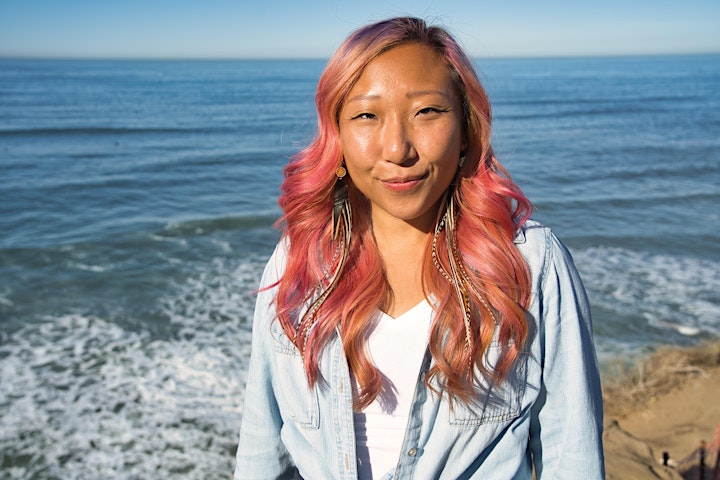 Mona Luna is a spiritual mentor and coach, yoga teacher, priestess, and writer. With love and playfulness, she guides wild and rebellious souls to the depths of their being to cultivate a foundation of self-love, self-worth, and self-trust. From this rooted foundation, her clients find inner safety, confidence, courage, and freedom to rise into the world and express their true selves.
Through yoga, coaching, group programs, retreats, women's circles, tarot, and meditation, Mona creates sacred spaces for women to reconnect with their bodies, intuition, and a loving community. Woven into her work is body and nervous system regulation, mindset work, mindfulness, deep subconscious work, and emotional regulation.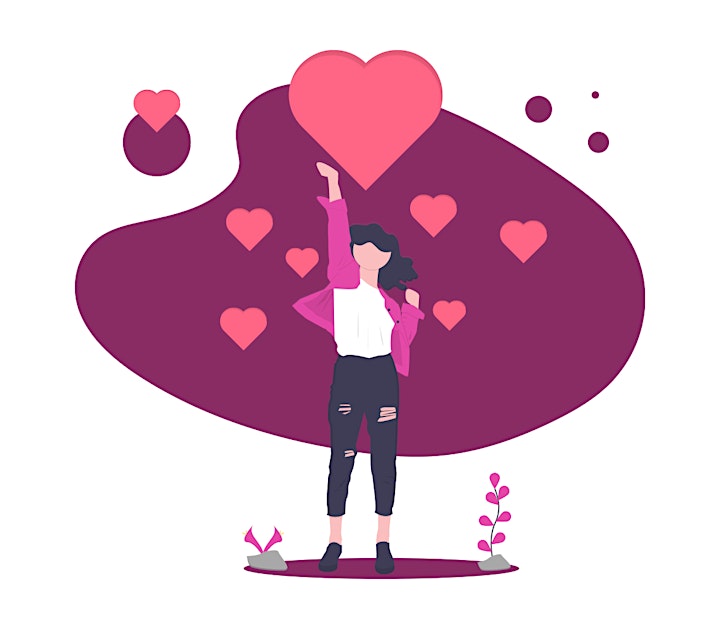 Couple Up: the dating app where you actually meet people looking for a long-term relationship!
😃 No cat-fishing
Each week you dress up and start the app. Then you meet 5 people via video — no chance of a photo from 10 years ago!
👉 No swiping, no profiles
Video dates last 5 minutes, and we give you prompts of things to talk about. And we automatically pair you based on your values, not your physical appearance.
💬 No texting
Instead of getting to know someone from a profile and texts, you talk to them. Live, just like on FaceTime! No confusing "what did that text mean?"
Organizer of Stop picking the wrong people in dating, and skip the small talk