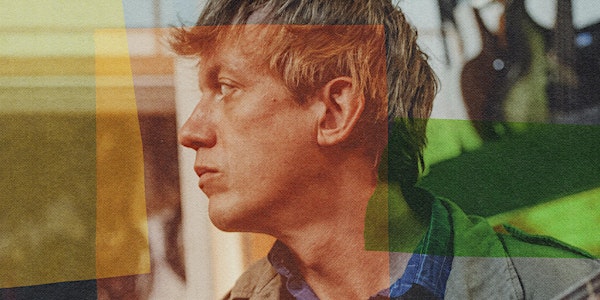 Steve Gunn & William Tyler
Ages 21+
**INDOOR / VACCINE REQUIRED**
Steve Gunn & William Tyler・Thursday, July 22・7:00pm Doors・8:00pm Show
When and where
Location
The Bell House 149 7th Street (Between 2nd and 3rd Ave) Brooklyn, NY 11215
Performers
Ryan Sawyer
Bridget St John
Refund Policy
Refunds up to 30 days before event
About this event
With Ryan Sawyer and Bridget St John
7:00pm Doors / 8:00pm Show
$25 GA
Ages 21+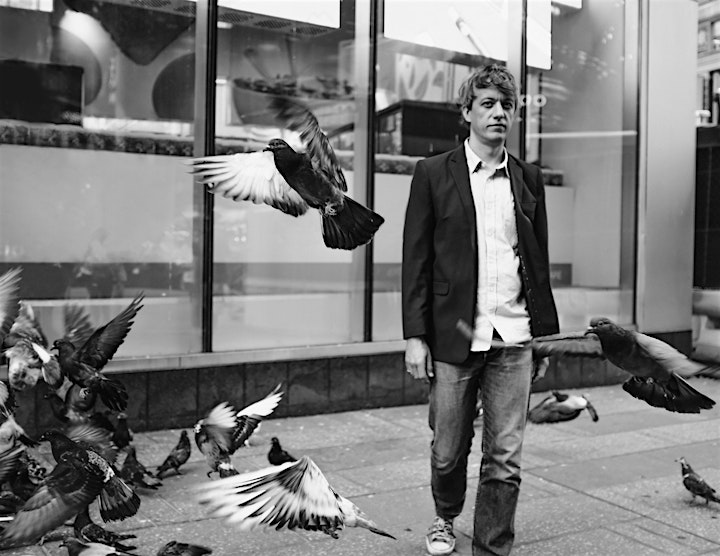 About Steve Gunn
For over a decade, guitarist/vocalist Steve Gunn has been one the American music's most pivotal figures - conjuring immersive and psychedelic sonic landscapes both live and on record, releasing revered solo albums ranking high on in-the-know end of year lists, alongside exploratory collaborations with artists as diverse as Mike Cooper, Kurt Vile, and Michael Chapman (whose most recent studio album he produced). Gunn is known for telling other people's stories, but on his breakthrough fourth album, The Unseen In Between, he explores his own emotional landscapes with his most complex, fully realized songs to date. The lyrics evoke voyages, tempests (actual and emotional), and a rich cast of characters met along the way—the work of an artist finding a place of calm in the midst of a storm. Produced by frequent collaborator James Elkington and engineered by Daniel Schlett, the immaculately recorded Unseen forces a reassessment of Gunn's standing in the pantheon of the era's great songwriters.
Getting to The Unseen In Between itself was not easy for Gunn. In the summer of 2016, Gunn released Eyes On The Lines, his winning and elliptical debut for Matador. It should have been a triumphant moment, but exactly two weeks later, Gunn's father and namesake died following a two-year struggle with cancer. During his sickness, he and his son had connected as never before, listening to one another's experiences and understanding one another's perspectives; they became not father and son but real friends.
This experience yielded the emotional centerpiece of the album. "Stonehurst Cowboy" is a duet for Gunn's raw acoustic guitar and spare basslines by Bob Dylan's musical director Tony Garnier, whose featured throughout the album. The song distills the lessons Gunn learned from his father and it is a solemn but tender remembrance, a tribute to his father's reputation as a tough, wise, and witty guy from far west Philadelphia.
A sense of musical renewal and emotional complexity fits the new songs perfectly; "Luciano" seems to be about the chemistry between a bodega owner and his cat, an unspoken romance of gentle obedience and quiet gestures. But Gunn peers below the relationship's surface and wonders about the owner's lonely future once the cat is gone, a devastating meditation wrapped in soft strings. And then there's "Vagabond," Gunn's graceful attempt to humanize a rich cast of characters whose lives have gone astray, wanderers who live outside of society's modern safety net, who pursue "a crooked dream" in spite of what the world expects. Supported by the perfect harmonies of Meg Baird, Gunn finds something lovely in the unloved.
Inspired by contemporary artist Walter De Maria's Dia Art Foundation-affiliated installation of 400 stainless steel poles atop the high desert of New Mexico, "Lightning Field" considers what we get out of art when it doesn't work, when lightning does not light up the night for visitors. Opener "New Moon" may begin in the mode of a deep track from Astral Weeks or Fred Neil, with its upright bass and sparse tremolo guitar. But during the song's final minutes, strings double the melody, and then the guitar rushes headlong, pulling ahead in a wave of ecstatic deliverance. It is a brief but liberating solo, an instant release of tension from the fraught scene Gunn has built, complemented by one of his most arresting vocal performances.
In a final contrast, "Morning is Mended" is an acoustic beauty so resplendent it ranks alongside Sandy Denny or Jackson C. Frank. Buoyed by a melody that sparkles like sunlight on still water, Gunn acknowledges the hardships around him, the feeling of being a "nothing sky," and then moves forward into the world, walking tall into the fresh morning. The song is an apt encapsulation of The Unseen In Between, a gorgeously empathetic record that attempts to recognize the worries of the world and offer some timely assurance. It is a revelatory and redemptive set, offering the balm of understanding at a time when that seems in very short supply.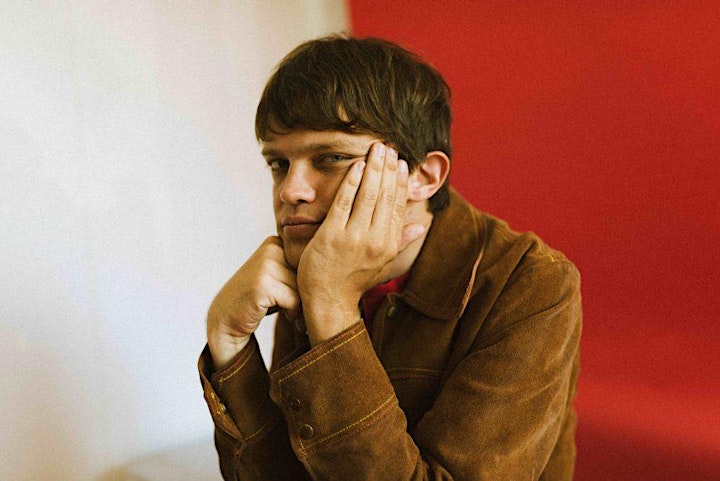 About William Tyler
William and I bonded early in our relationship over Barry Hannah, a hellraising writer from Mississippi who practically reinvented the way that words could be assembled on a page. Like Hannah, William Tyler knows the South—as a crucible of American histories and cultures, an entity capable of expansive beauty and incomprehensible violence, often in the same beat—as his native place, the place that holds him and that he runs from. In the music of William Tyler, the South is not apart from America; the South is America condensed. And like Hannah—and this part is important—William moved to California, where Goes West was written. We don't know how long William will stay—Hannah lasted just a couple of years, writing in the employ of director Robert Altman—but the change of scenery seems to suit him.
Goes West marks a sort of narrowing of focus for William's music; it sounds as though he found a way to point himself directly towards the rich and bittersweet emotional center of his music without being distracted by side trips. Perhaps this is down to the fact that William only plays acoustic guitar on the album, a clear and conscious decision considering that he is one of Nashville's great electric guitarists. The band that performs Goes West alongside William—including guitarists Meg Duffy and Bill Frisell, bassist and producer Brad Cook, keyboardist James Wallace, drummer Griffin Goldsmith, and engineer Tucker Martine—is the best and most sympathetic group of players that William could have assembled to play these songs.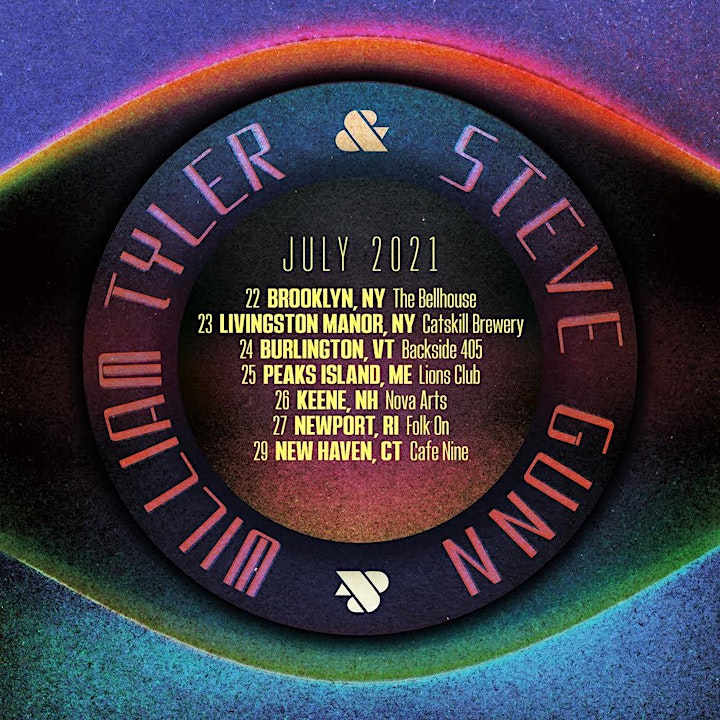 IMPORTANT:
This event is mostly standing room and not socially distanced. All attendees must have proof of full COVID-19 vaccination to attend the event. Please download and register with NY's Excelsior Pass. You must present this at the door to verify your vaccination status. If you are visiting from out of town or can not access the Excelsior Pass app, you must present your vaccination card at check-in. NAME ON VACCINATION CARD MUST MATCH YOUR ID.
Full Vaccination is 14 days after your second dose of the Pfizer-BioNtech or Moderna COVID-19 vaccine or at least 14 days after your single dose of the Johnson & Johnson's COVID-19 vaccine
All guests are asked to wear masks when not seated . The Bell House will follow all City, and State guidelines to ensure a safe performance for patrons, staff, and artists.
This event will be presented in accordance with applicable public health requirements as of the date of the event; which could include changes to capacity, attendance prerequisites, procedures, and other protective measures. Any updated protocols will be included in your ticket reminder email closer to the event date