Location
NextSpace Coworking Berkeley
2081 Center Street
Berkeley, CA 94704
Description
Step Up to Growing Your Business, The Workshop
Presented by The CraneWorks,
In this tepid economy the owner/entrepreneur and your team have to define growth strategies and lead projects while you operate the business. In this two-hour workshop you start to identify the projects worth investing money and time to acheve growth goals. Consider the first steps to take to manage current operations with future growth.
Take aways:
Know what it takes to generate more good revenue
The importance of a marketing plan to manage the choas and costs of communication,
promotion and social media
Your top priority business opporunities and evaluating success
Details:
Date: Tuesday August 23, 2016
Time: 7:00 - 9:00 p.m
Location: Moose Lodge, NextSpace Berkeley, 2081 Center St., Berkeley, CA 94704
Refresments sponsored by TownSquared
Transportation: Best to take BART to Berkeley Station
Parking available in lot across the street and further west on Center Street
Thank you to our sponsors:
NextSpace Berkeley
Facilities and communications
TownSquared.com
Refreshments, communications and two free tickets to its East Bay members
You are invited to checkout and join Townsquared.com by clicking here.
Presenters: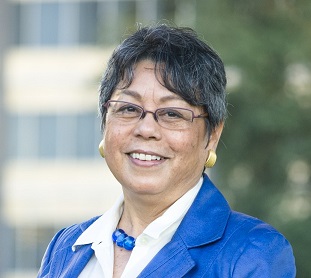 Darlene Crane, President, The CraneWorks
Darlene is passionate about helping business owners and enterpreneurs lead their companies strategically and realize the rewards and greater goals for their efforts. She is a business growth advisor with a specialty in revenue generation with over two decades of experience. She has helped hundreds of existing small businesses and startup entrepreneurs pinpoint and deliver unique value to customers, prepare for seeking financing and lead growth projects. The CraneWorks focus on individualized advising and interactive group programs for small and mid-size businesses helps them set and achieve goals for financial and operating results, leadership and greater purpose.
Prior to launching her professional practice, Darlene worked her way into Accounting and Tax Management, IT Program Management and Group Product Manager in financial services by taking on the toughest projects. She obtained an MBA in Finance and earned recognition for leading organization-wide teams to delivered results beyond expectations.
Darlene presents, teaches and publishes papers and books for decision makers and managers of product and project teams. She taught 1000 graduate MBA and MS students in Technology Innovation and Business Value. Her textbook, Executive Accountability, was published in 2003 to help executives make the decisions that generate value and inspire staff to deliver results and customer loyalty.
Visit The CraneWorks website for more...

Amy founded A2B Strategy to work at the intersection of business and social benefit.
She began her career with a Fortune 100 Financial Services company, and while the company did great things in the community, She felt a strong pull to do more. So she jumped the fence to a social-services non-profit that had a very direct impact on people in need. She took action on her concern for how leaders of organizations shape the culture and impact of organizations, and obtained a Masters in Organization Behavior & Development to focus on strategy & leadership and launched her consulting practice
Amy combines my strong operations background with strategy development expertise to help leaders plan and implement strategic initiatives, including
Organizational Strategy: Non-Profit & Business Clients
Operations Strategy: Business Process Design,
Customer Experience/Service Design
Transformational Strategy: Merger & Acquisition Integration,
Change Management
Go To Market Strategy: small businesses, entrepreneurs,
and social ventures.
She served as a Board member of the Sustainable Business Alliance for 6 years, including 2 terms as President. Amy earned a BA in Economics and a MS in Organizational Behavior & Development. A Chicago-area native, I live in Oakland, CA with my husband and two daughters.

Lisa Cain is the founder of MarketingU and has been passionate about marketing since she started taking MBA level marketing classes in the early 90s. She went on to earn a Master's of Marketing and a PhD in marketing (both from the Wharton School of Business). She has taught both MBA level courses and a range of hands-on workshops for small business owners with a recent emphasis on digital marketing. The MarketingU motto is Learn it. Do it. Profit! and Lisa brings that approach to her consulting clients so that they get a high return from their marketing efforts, both online and off.