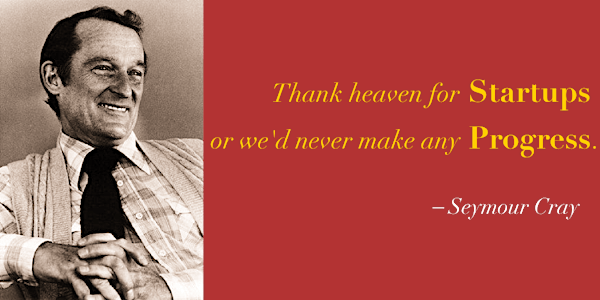 StartupHPC17 Informal Meetup
When and where
Location
Rock Bottom Brewery 1001 16th Street Denver, CO 80265
Description
Kick-off your SC17 week with the annual StartupHPC gathering


HPC and Entrepreneurship
Every day, and the world over, entrepreneurship is becoming a more important "skillset and mindset". Combine it with your background in HPC, and you have the very rare quality that the emerging digital economy needs.
Free to attend
This year, we are holding an informal startup meetup.
Private Meetings
Contact us to schedule a private meeting. This is a free service, as well.
If you need general or specific help, these meetings give us time and privacy to discuss things freely and at length and craft a plan that works for you and can help you get from point A to point B.
Entrepreneurs and those who can help them
If you can provide informal help or formal services to the startup community, let us know and we will include you in a leaflet given out at the meetup.
If you are interested in entrepreneurship or are trying to grow a startup, stop by and see who can help you accelerate your progress.
Show up!
Either way, spread the word, stop by, and let's show the big impact that HPC entrepreneurship can have on the industry.
Resources
Now in its fourth year, StartupHPC-17 focuses on fostering entrepreneurship in the HPC community in order to help apply HPC expertise to all markets.
Video clips of previous events are available to all visitors.
See you in Denver – Sunday, 12 November, 2017