Description
Welcome to 2018.
Are you thinking of a new startup project in 2018? Or perhaps you want to build an app or create an online solution for social impact? Then this event is for you.
Startup Ummah has been launched by Houssam Bizri to bring together local talent in the community to discuss - share - network. We look forward to an exciting new year full of learning and achievements with our local startups. The first upcoming event in January will focus on STORYTELLING by having real conversations with local entrepreneurs where they will discuss the good, the bad and the ugly side of startups.
Come along and listen to real experiences and stories filled with challenges, vulnerabilities and solutions that are usually hidden with an opportunity for Q&A with the presenters and the panel. This is an opportunity to network and meet other like-minded people.
We also have the pleasure of hosting two guest speakers Mr Peter Gould and Mr Shaz Khan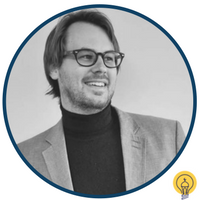 Design & Creativity for Islamic Economy Startups
Peter Gould
Peter Gould is the Design Executive Officer at Zileej, an inspired innovation & design company headquartered in Dubai.
He leads a strategic creative team developing original brands, products, and experiences that enable positive impact in Islamic economies. Clients include Etihad Airways, Dubai Government & the United Nations and he has worked with startups around the globe for nearly 20 years.
Peter's personal artwork & photography have been exhibited by galleries and museums around the world, and he has established a number of platforms and events facilitating Islam-inspired creativity.
He is also casual lecturer in Innovation at the University of Technology, Sydney and a recipient of the Stanford Certificate of Innovation & Entrepreneurship.
Through art, design and creativity, Peter aims to inspire positive, imaginative thinking for a bright, shared future.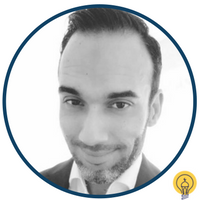 Muslim Economic Megatrends
Shaz Khan
Shaz Khan was born in Australia, where he studied and pursued a career in the technology industry leading him to global senior executive appointments as President and Managing Director for multinational companies over the last 20 years. He has an MBA from Rutgers and his current project is 313 Global a company Shaz founded.
313 Global was established with a vision to enable like-minded people to come together and achieve mutual success in three core areas: We invest in, build, grow and advise businesses in the areas of Startups, Expansion and Business Consulting focusing on achieving big outcomes for our partners, that's why we are the company where 'strategy meets execution'.
As an Islamic Economy advocate, Shaz is keen to address the huge potential of economic opportunity in the
Islamic market globally for all of us, with his international experience he's currently working on four 'halal'
startups that are looking to change the game in the Halal tech, tourism, confectionary and hospitality space.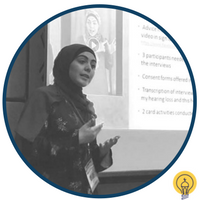 DISABILITY-FOCUSED STARTUPS
Ayah Wehbe
Ayah Wehbe currently works as a Social Researcher at Advance Diversity Services (Rockdale) and at the Social Research and Policy Centre (UNSW). She has a Bachelor of Social Research and Policy (Hons.) degree from UNSW. As a part of this program, she completed an Honours thesis on women with hearing impairment who come from an Australian, Lebanese-Muslim background. In addition, Ayah shares her experiences as an Australian Muslim Woman with hearing loss through her blog called Silent Signs (http://silentsigns.net/).
She is also a team member of Sydney Deaf Muslims which aims to create more accessibility and awareness for Deaf Muslims in Sydney.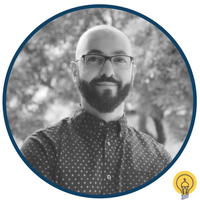 THE APP SIDE OF STARTUPS
David Abouloukme
David Abouloukme is a creative designer with over 12 years of industry experience working with some of Australias largest corporations and leading brands such as the Commonwealth Bank of Australia, Subway, Nova Radio and has also been commissioned to create work for 5 times Grammy Award winning and world-renowned music icon Kendrick Lamar.
David has developed a unique and strongly identifiable body of work. In 2013, David founded Little Muslims which creates online educational apps for kids. Little Muslims has launched 2 apps into the market and has already close to 100,000 downloads worldwide. In 2016, David also founded i-Slam Basketball - an annual basketball tournament for youth and adults which has been running successfully for the last 2 years with an overwhelming response. With the passion for design and the love for the community, David is constantly thinking of how to create new possibilities for the future of the Muslim community.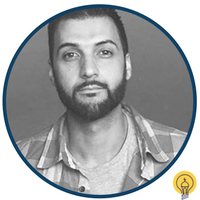 THE DOWNSIDE OF STARTUPS
Mohammad Quadan
Mohammad Quadan is a consultant, Strategist, and a dynamic speaker. His extensive experience spans across the various fields of Philanthropy, Marketing & Design, and Health and Wellness. Mohammad is a Muslim Coach and brings his passion for achieving extraordinary results and lasting transformational change to every client interaction. Generally, he is bound to helping individuals, forward-thinking entrepreneurs or groups who need direction or want to enhance their health, productivity, streamline their process and create strategies for certain goals.
Mohammad has founded and created couple of successful startups including The Invisible Prayer Project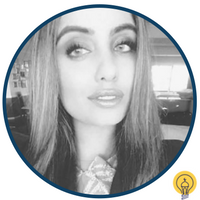 SOCIAL ENTREPRENEURSHIP FOR COMMUNITY DEVELOPMENT
Sana Atarangi Karanouh
CC Community Kitchen
CCK is an online community organization designed to place the power of charity back into the hands of the community.
Founded by Sana Atarangi Karanouh and run by a dynamic team of award-winning volunteers including Rima Waizani, Rana Akkouch Taha and Nahida El Chami, CCK works off the premise that the community is responsible for each other, it utilizes social media marketing to unite and mobilize local businesses and followers via volunteer work, including but not restricted to food & grocery deliveries to the most disadvantaged members of society.
CCK is the first of its kind where donations are dispersed within hours of a call via appealing to the general member of the public through social media.It requires no office, no sponsors, no employees, no funding, no utilities and no other equipment except a device with access to the Internet.
In the two years CCK has been running we have helped over 20 thousand families, raised over $400,000 for various community projects and won numerous community-related awards, including volunteer of the year two years running at the Australian Muslim Achievement Awards 2016/2017. CCK's 30k+ following is dispersed amongst Sydney, Melbourne, Perth and Canberra, with plans to expand further in the future.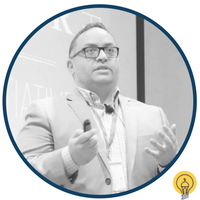 THE HIDDEN GEMS OF EDU-PRENEURSHIP
Houssam Bizri (Founder)
Houssam Bizri is an EDUpreneur, a specialist in the online learning and teaching space with over twenty years experience in the higher education sector focusing on technology and innovation in teaching. Houssam is a sessional lecturer in EduTech and digital marketing at the University of Sydney and The University of Newcastle. Spending the last three years working on the "Sydney Genesis" cross-faculty start-up program where students, alumni and staff can bring their business idea and develop it into a launchable venture. Houssam also runs Bizri Consulting service, working with SME on their digital needs to support their business through the use of technology. Houssam has been awarded the catalyst global award in eLearning innovation and is a passionate believer and practitioner in lifelong learning.
Houssam founded the Startup Ummah (startupummah.com) initiative to bring about the local talent in our community for real conversations around startups, entrepreneurship, youth careers in tech and muslimah in tech.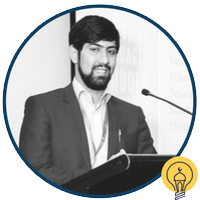 Sayed Rahmatullah Hussainizada
Convener and MC

Sayed is a practicing solicitor, a journalist and a social entrepreneur with a passion for startups and social enterprises. He is a fellow of the School for Social Entrepreneurs and is launching his own social enterprise focusing on bringing culture to corporate through a supplier diversity platform, CultureShare.
With over 9 years of experience in the Culturally and Linguistically Diverse Communities, Sayed has an in-depth understanding of the gaps and the needs within our community. He brings years of learnt and lived experience to the startup ummah project.
Sayed is a UTS Human Rights Award Recipient.
// TIMING //
Timing: 6:00 pm start sharp. Please arrive a little earlier.
// TERMS //
We need a minimum number of attendees to run the session.

We will contact you to reschedule or make other arrangements if the minimum number isn't reached within 5 business days of the event.

We may record video of some parts of the session. All videos are the property of Bizri Academy. Your videos will be shared with you but will not be shared with third-parties without your permission.

We also take photos during the session which may be used to promote the event on social media for future events within our network and through our marketing channels.

Video and images are the property of Bizri Academy.

if you have

any questions or

concerns

,

please let us know

on hello@bizri.com.au