A high energy stage that celebrates and showcases what's next in Madison's startup ecosystem.
About this event
JOIN NOW: Live Stream Link
Startup Showcase features an evening of startup pitches from some of Madison's most compelling emerging companies. A select group of 5 rising startups will give a 5-minute "demo day" style pitch showcasing their company. In addition, Startup Showcase alumni from past years will take part in a lightning round of 1-minute update pitches highlighting their recent successes.
Presenting companies at this years event include:
Acme Nerd Games - A game development company that delivers a triple bottom line by applying game-based learning and a theory of fun to build video games that help our players thrive, support business goals, and make a social impact.
IVO Systems - A SaaS company building an easy-to-use software for organizations to track construction equipment, tools, and multiple project locations in one web-based construction operations platform.
JangoBio - A biotechnology company targeting aging and age-related diseases by restoring hormone balance using regenerative stem cell therapies.
My HOME Stars - A grassroots social innovation re-imagining education delivery across sub-Saharan Africa.
Virtual United - A virtual event networking platform. The future of virtual events will equalize access to social capital and relationships will be built across oceans like never before.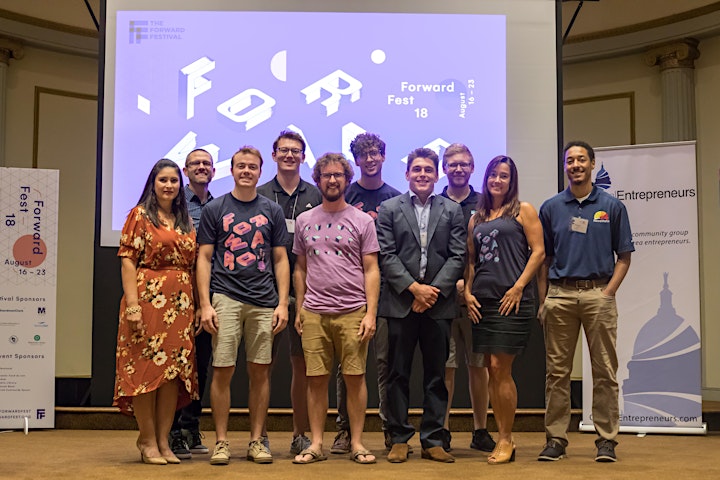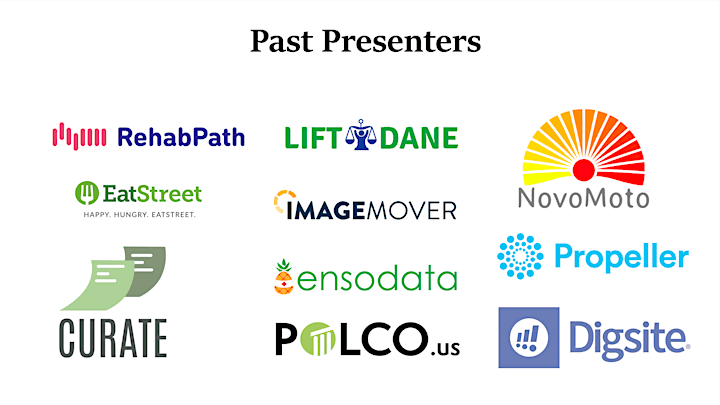 Catering!
Tricky Foods is offering 30% off the "I Luv U" box to show their love for fellow entrepreneurs!
Head over to https://www.notsotrickyfoods.com/ and use code "ILYForwardFest" and select an August 18 delivery date when checking out your "I Luv U" box. All deliveries will be made the day of the Startup Showcase and prior to 4:00pm so these Tricky Treats can be enjoyed along with the 5:00pm event! (Please add a note to your order if you need it the evening prior due to conflicts).
This exclusive Forward Fest offer expires on August 15 at midnight, so get ready to get your tastebuds feelin' Tricky!