Startup of the Year Online Pitch Competition | Celebrating Black Founders
About this Event
YOU'RE INVITED!
REGISTER TODAY TO:
Watch Top notch pitches from five emerging Black Founders.
Gain valuable insights during Q&A with expert judges - see who will be joining us below!
Hear the People's Choice Award recipient.
Cheer during the big winner announcement, where one competitor will receive $1,000 and a fast-track spot to our 8th Annual Startup of the Year Summit as a Top 100 Semifinalist.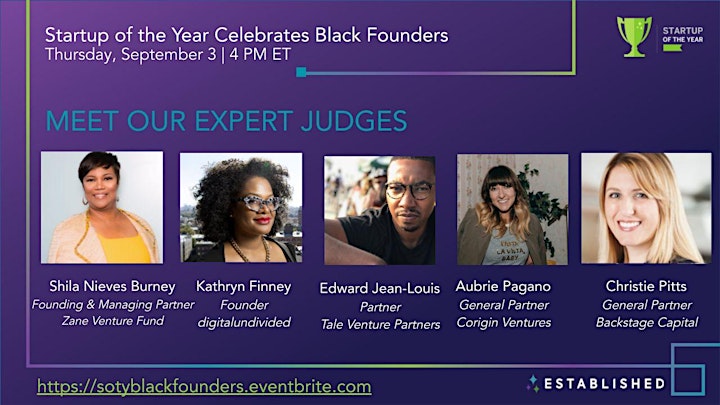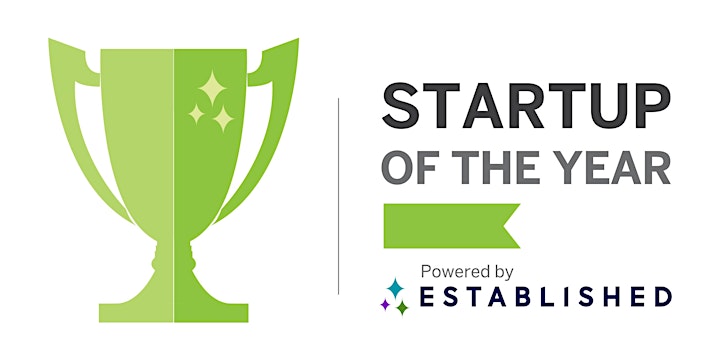 ESTABLISHED'S COMMITMENT
Over the years, we have been fortunate to have had incredible startups, many led by Black founders, participate in our programs. But the full power of the entrepreneurial ideas and efforts of Black founders are bound by the limitations of the macro-environment.
We have a platform and a global network, and we take our responsibility in the startup community seriously. We are committed to recruiting Black-led startups and making our community a place where Black founders have the power to build high-potential startups.