Description
Hosted by Austin's newest accelerator, Sputnik ATX, these Lunch and Learns cover resources and lessons for startups. They are taught by team members and VC's of Sputnik and special guests.
FREE lunch will be provided to the first several people to arrive.
Upcoming Lunch and Learns:
April 13: Financial Strategy for Growth-Minded Entrepreneurs with Alex Navarro of The Ronin Society

Accounting and Finance for Startups
Location: Downtown Austin; specific venue TBA
Time: 12:00PM
What makes the difference between a bumpy ride and smooth sailing to success financially ?
Join us on April 13th to learn how to master your financials and use forecasting to reverse-engineer the results you truly desire for your business. Topics will include best-practices in building a financial foundation, identifying and utilizing the right metrics for your business, financial planning and forecasting, as well as strategies for securing funding.
About the Speaker: Alejandro Navarro is a board member and mentorship chair for the Austin chapter of CFA Society, and is a managing partner of The Ronin Society, a financial strategy firm specializing in helping growth-minded entrepreneur prepare their companies for sustainable success. He draws on expertise in wealth management, corporate finance, quantitative modeling, and business strategy.
---
Past Events:
February 16: How to Raise Your First Round by Roger Chen from Silverton Partners
If you've got a killer concept and you're ready to grow, but you're not sure how to raise outside capital to do so, this is the Lunch and Learn for you. Roger Chen will lead a session on how to raise your first found of funding for your startup.
Roger is a Principal with Silverton Partners. As a technology investor, prior to joining Silverton, Roger was a Principal with Genacast Ventures in New York, a leading seed-stage VC firm affiliated with Comcast Ventures. He previously spent time with Comcast Ventures and Fontinalis Partners, and has been a consultant to several West Coast VCs. Prior to venture capital, Roger spent time at various tech firms including Google as a Product Manager for Google Maps. Roger earned his MBA from Wharton and spent his undergrad at the University of Michigan.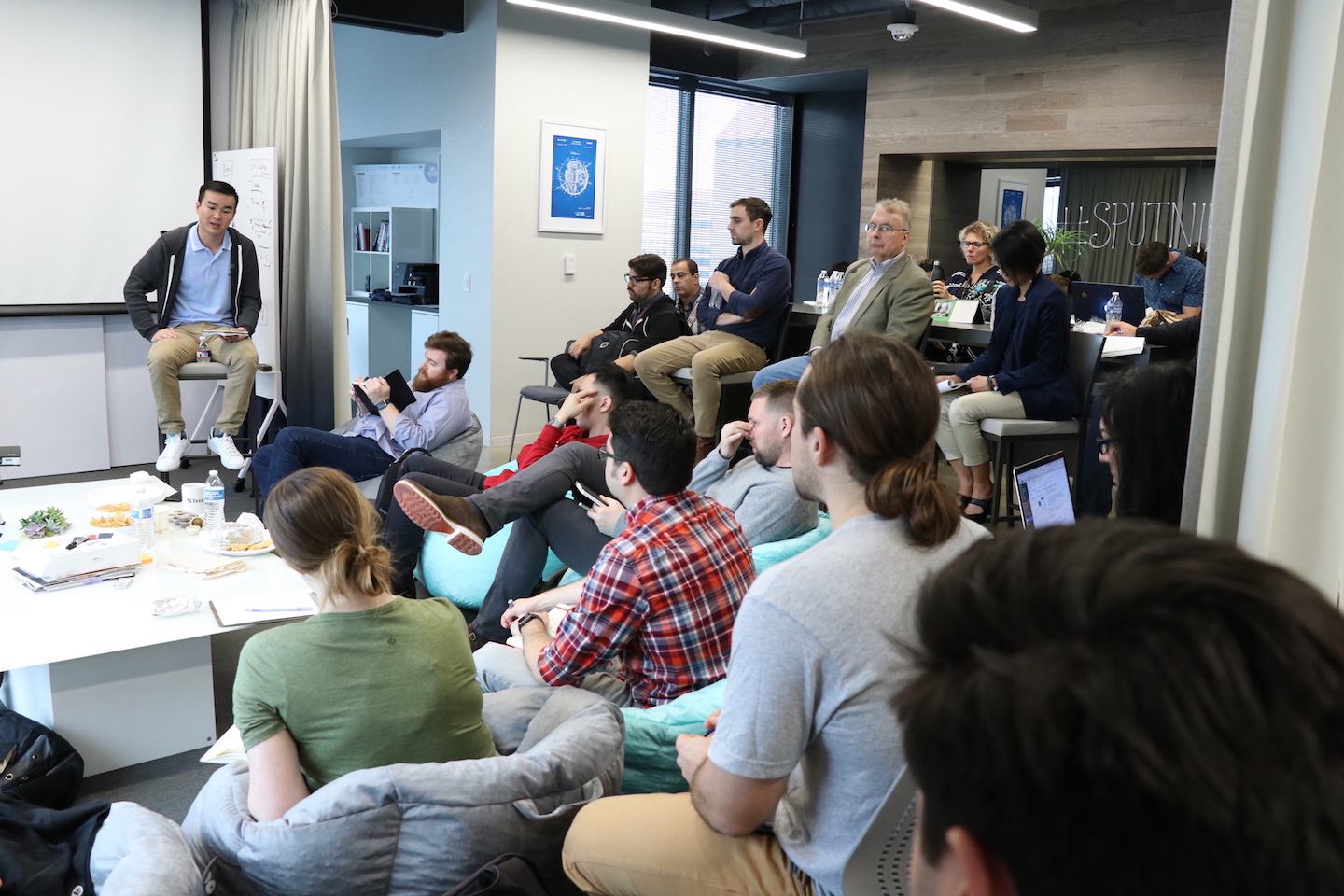 February 2: Free Money to Go International by Karen Parker of the Foreign Service
Location: Sputnik ATX offices at 301 Congress Ave.
Time: 12:00PM
International expansion seems spooky and very expensive for a start-up or small business. It doesn't have to be. Larry Tabash talked about the full suite of services available to small businesses by the U.S. Foreign Service (and they are freaking awesome). Get a preview of how your startup can get free money to go international here.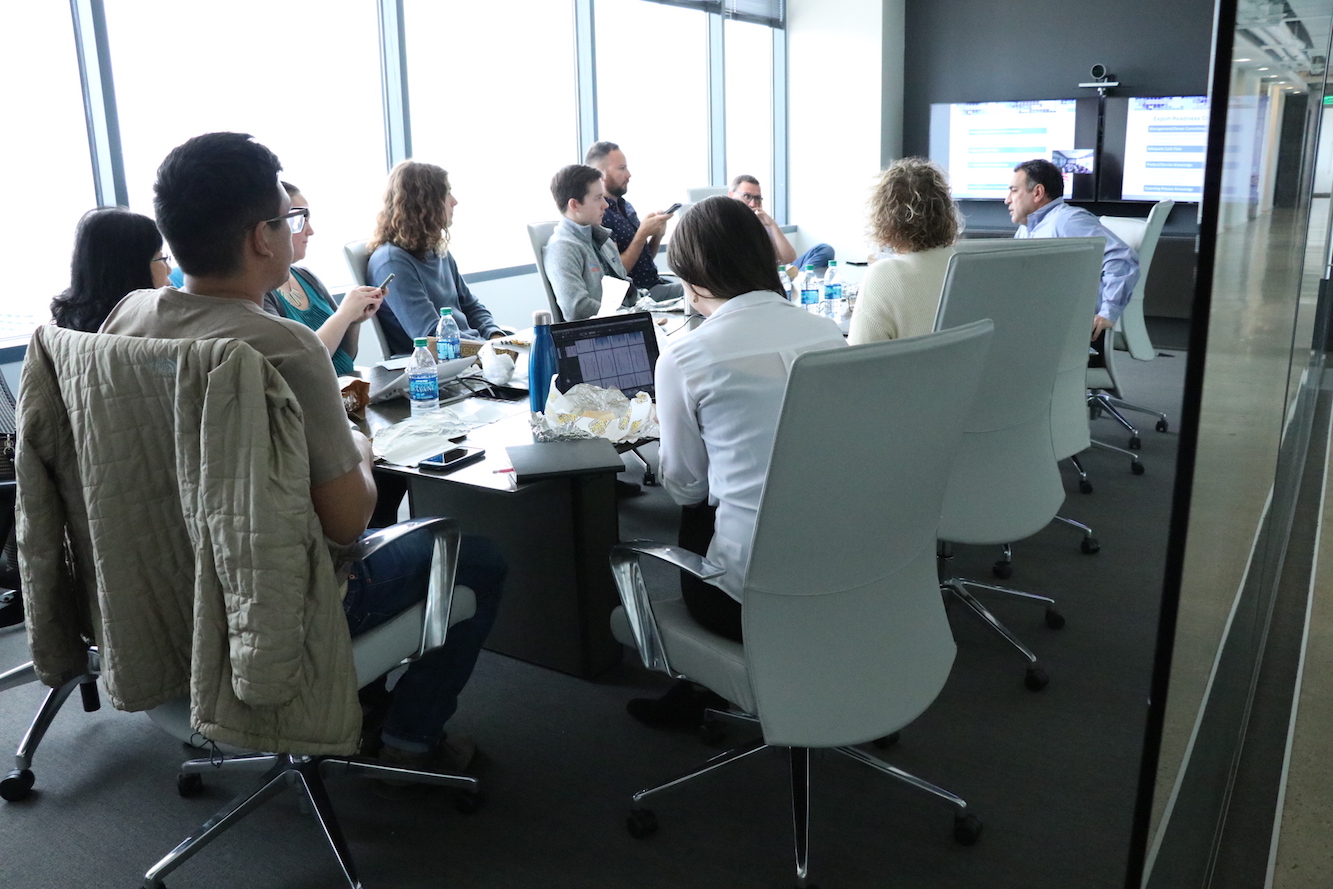 Dec. 15: What Startups Need To Know About Patents (and other legal risks) by Stuart Shapely of Munck Wilson Mandala
Location: new Austin Central Library, Room 531
Time: 12:00 PM - 1:00 PM
Austin attorney Stu Shapley will be giving a brief presentation entitled "Safe Capitalism."
Incorporating instructive case studies, entertaining anecdotes and cautionary examples, this presentation aims to provide entrepreneurs a lightweight, easy-to-use set of analytical tools to better understand and recognize areas of potential legal risk to their enterprises. Following the presentation, Stu and his colleague Michael Rodriguez, also of the Austin office of Munck, Wilson Mandala, LLP will be happy to answer question and further discuss the topics presented upon.
Dec. 1: How to Make Graphics that Get Attention
Central Library (710 W Cesar Chavez St, Austin, TX 78701):
Room: Shared Learning - 522
Date: Friday, December 1, 2017
Time: 12:00 PM to 1:00 PM
Nov 10: How to Build a Sales Force
Location: Open Room Austin was conceived as a social sculpture—a place of encounters and stage for everyday life and stories to unfold—and features a 24-foot-long table with a "delicate" lace tablecloth, benches, and lighting structures, all made of powder-coated aluminum, inside an al fresco "room" surrounded by trees.
Nov. 3: How to Get Your First Paying Customer by our partner / VC, Joe Merrill