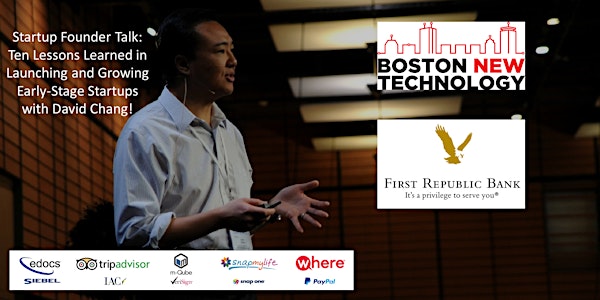 Startup Founder Talk: Ten Lessons Learned in Launching and Growing Early-St...
Location
First Republic Bank
160 Federal St
Boston, MA 02110
Refund policy
Refunds up to 1 day before event
Sales Have Ended
Ticket sales have ended
Visit our website for awesome startup videos, upcoming events, opportunities and much more: http://BostonNewTechnology.com
Description
21+. Join us to:
Hear an educational and inspiring talk on Lessons Learned in Launching and Growing Early-Stage Startups, with accomplished entrepreneur, David Chang.

Ask your questions

about launching and growing your startup.

Network

with Boston-area startup founders over dinner, wine & more.

Hear networking tips from expert Tom Maloney

Hear startup founders give 20-second introductions to the audience, to plug their startup and ask attendees for any support they need. All attending founders will have a chance.
The $15 tickets will only be available until 48 hours prior to this event, so register early.
To save on tickets and enjoy exclusive benefits, purchase a BNT VIP Membership.

Click here to share/tweet this event!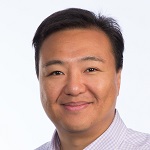 David Chang is the Chief Executive Officer of Gradifi and an Entrepreneur-in-Residence at Harvard Business School. He has held product, marketing, and operating roles at five internet/mobile startups and is an angel investor in 40 companies.
David has a successful track record in hands-on roles at both direct-to-consumer and enterprise companies, six of which were acquired or IPO'd. He previously led the PayPal Boston office and co-founded the Start Tank innovation space and the Where Angel Fund. Before WHERE's acquisition by PayPal in April 2011, he held the role of VP of Product, which included strategy and corporate development.

Earlier in his career, on the consumer side, David was Director of New Products at TripAdvisor where he launched new features to meet consumers' needs. He was VP of Marketing and Co-founder of SnapMyLife where he led product and marketing efforts. On the enterprise side, David was Director of Product Marketing at m-Qube, a pioneer in the mobile content space. He was Senior Product Manager at edocs and was a VP of Technology at Goldman Sachs.

As a leader in the entrepreneurship community, David holds several advisor/board memberships. He is on the board at MITX, an advisor at Harvard Ventures, Nanigans, CO Everywhere, OpenFrame, and Linkwell Health. He has made 40 angel investments in startups such as Crashlytics, clypd, Amino, Inmoji, Cuseum, CarePort Health, Dashfire, Reactor Media, xPeerient, Mogul, Uncharted Play, and through the Where Angel Fund. David is a frequent speaker on the topics of startups, fundraising, and the Boston tech ecosystem, and he actively mentors students and founders. Awards include Boston Business Journal's Power 50: Most Influential Bostonians, BostInno's 50 on Fire: Education Winner / Investment Winner / Tech Finalist, and Finalist for NEVY Angel of the Year.

David holds a BS with Distinction in Computer Science from Cornell University and an MBA from Harvard Business School.
Brought to you by: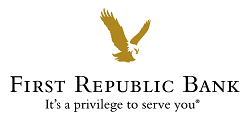 First Republic Bank - It's a privilege to serve you. First Republic Bank is the bank for entrepreneurs. We offer world class tailored banking solutions without the high balance requirements that other private banking institutions usually require. www.FirstRepublic.com

Gradifi - The leader in employer-based student loan repayment. Gradifi is an innovative platform that lets employers make direct contributions to their employees' student loans, and pay down their student debt up to 25% faster. It's not just a job perk, it's the right thing to do. And it's based on a timeless truth: take care of your people and they will take care of you. Gradifi is Gratitude. Gradifi operates as a wholly owned subsidiary of First Republic Bank. Follow @Gradifi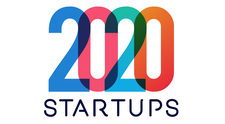 2020 Startups: 6 Week Hyper-Accelerator - 2020 Startups is a zero-equity accelerator program that brings to life the major trends and challenges for today's rising startups. Designed to help founders disrupt marketplaces and growth hack, this program gives founders exposure to proven business strategies, access to our network of investors, and face time with industry thought leaders and experts. BNT has ten $2,000 scholarships to give away for this program! Contact Chris Requena at Chris@BostonNewTechnology.com to request one. 3/8 to 4/19 (evenings). Boston, MA. Learn More Here and Apply Here by 2/22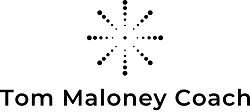 Climbing The Success Ladder helps you with Goal Setting. Positivity. NLP Coaching. Change. Getting Unstuck. Boston New Technology Co-organizer and Startup Adviser, Tom Maloney, trains entrepreneurs to be successful! Learn more: www.TomMaloneyCoach.com

Cape Ann Development - Enterprise-class software, app and web development for startups! We offer the best value for early-stage companies who are not ready to hire full-time technical staff or need to quickly augment their existing IT staff. Visit www.CapeAnnDevelopment.com / Contact: Chris Requena at: Chris "at" CapeAnnDevelopment.com
Agenda:
6:00 to 7:00 - Networking over dinner, wine & more
7:00 to 7:05 - Announcements
7:05 to 8:00 - Ten Lessons Learned in Launching and Growing Early-Stage Startups with David Chang
8:00 to 8:20 - Networking Tips and 20-second Founder Introductions, led by Tom Maloney
8:20 to 9:00 - More Networking
Directions & Parking:
First Republic Bank is 2 blocks from the MBTA Red line South Station at 160 Federal St, Boston (at intersection with High St - map here). Come to the 8th floor.

Parking:
There are parking meters along Atlantic Ave and other area streets, but we recommend parking at the Garage at Post Office Square - only $9 after 4 pm.
Upon Arrival:
Show your ID at the security desk in the lobby and write your name on the visitor log. Then, come to the 8th floor and follow signs to our check-in desk on the 7th floor, down the stairs. Tell us your full name, pick up your badge and proceed to the meeting room.
----------------------------------------- Attendance Terms ---------------------------------------
BNT is dedicated to providing a harassment-free and inclusive event experience for all members/participants. To attend, event registrants agree to these Attendance Terms, which are summarized on the registration page for this event and in the confirmation email sent to registrants.