Startup Founder Talk: Public Speaking - The Business Game Changer with Bobb...
Sales Have Ended
Ticket sales have ended
Visit our website for awesome startup videos, upcoming events, opportunities and much more: http://BostonNewTechnology.com
Sales Have Ended
Ticket sales have ended
Visit our website for awesome startup videos, upcoming events, opportunities and much more: http://BostonNewTechnology.com
Description
Join us to:
Hear an educational and inspiring talk on Public Speaking - The Business Game Changer, with accomplished entrepreneur, Bobbie Carlton.

Ask your questions

about public speaking and running events.

Network

with Boston-area startup founders while enjoying a variety of gourmet bites and beverages.

Hear networking tips from expert Tom Maloney

Hear startup founders give 20-second introductions to the audience, to plug their startup and ask attendees for any support they need. All attending founders will have a chance.
What does it take to become a thought leader? To be seen as the expert or the authority in your field? What will it take to get that next round of funding? Or, more customers or partners for your business? Often, nothing more than the willingness to speak up and share your thoughts and experiences in public.
Public speaking is, and always will be, an important skill, and well worth developing. But speaker training itself is only part of the puzzle.
Bobbie Carlton will walk you through specifics on how to find and secure speaking opportunities that allow you to get more visible and move your business forward. She'll share how she's personally used events and public speaking to become one of the Boston startup community's most visible women!
The $15 tickets will only be available until 48 hours prior to this event, so register early.
To save on tickets and enjoy exclusive benefits, purchase a BNT VIP Membership.

About the Speaker:
Bobbie Carlton, Founder of Carlton PR & Marketing, Innovation Nights and Innovation Women, has been called Boston's Innovation Den Mother and the Startup Fairy Godmother. She's an award-winning marketing, PR and social media professional. She speaks regularly on marketing, public speaking and women's issues. Her humorous approach and fiery "let's make something happen" brand is supported by the real world results she helps drive: 1200+ new products launched, $3B in funding, and 1000+ women speaking at conferences and events.
Currently a "parallel" entrepreneur (instead of a serial entrepreneur), Bobbie has spent the last 10 years building her own businesses as well as supporting client and community efforts. Previously, in addition to working with a number of Boston-area PR and marketing firms, she headed global PR at Cognos and PTC, both publicly-held enterprise software companies. In 2006 she switched gears, joining a startup focused on supporting self-esteem and positive role models for preteen girls through a social network and book series.
In 2010 she was called one of the "ten Bostonians who have done the most for the startup community". She's also received numerous professional awards: Marketing Sherpa Viral Campaign of the Year, several PRSA Silver Anvils, Mass High Tech All-star, Boston Business Journal Woman to Watch, PR News Gamechanger award and Boston's "50 on Fire."
Follow Bobbie on Twitter as @BobbieC @MassInno @WomenInno or @CarltonPRM


Brought to you by: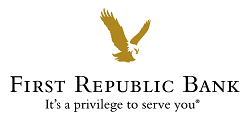 First Republic Bank - It's a privilege to serve you. First Republic Bank is the bank for entrepreneurs. We offer world class tailored banking solutions without the high balance requirements that other private banking institutions usually require. www.FirstRepublic.com

Innovation Women is an online speakers bureau for entrepreneurial and technical women. WHY? Innovation Women is a visibility bureau for entrepreneurial, technical and innovative women. Innovation Women helps connect event managers to women who are potential speakers. No more "token woman". Our goal is gender-balanced panels and equal visibility opportunities for women.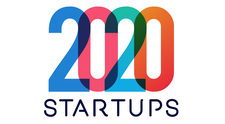 2020 Startups: 6 Week Hyper-Accelerator - 2020 Startups is a zero-equity accelerator program that brings to life the major trends and challenges for today's rising startups. Designed to help founders disrupt marketplaces and growth hack, this program gives founders exposure to proven business strategies, access to our network of investors, and face time with industry thought leaders and experts. BNT has ten $2,000 scholarships to give away for this program! Contact Chris Requena at Chris "at" BostonNewTechnology.com to request one. 5/3 to 6/14 (evenings) and future dates. Boston, MA. Learn More Here and Apply Here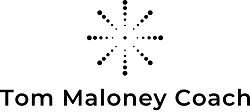 Climbing The Success Ladder helps you with Goal Setting. Positivity. NLP Coaching. Change. Getting Unstuck. Boston New Technology Co-organizer and Startup Adviser, Tom Maloney, trains entrepreneurs to be successful! Learn more: www.TomMaloneyCoach.com
Agenda:
6:00 to 7:00 - Networking, with a variety of gourmet bites and beverages served
7:00 to 7:05 - Announcements
7:05 to 8:00 - "Public Speaking - The Business Game Changer" with Bobbie Carlton
8:00 to 8:20 - Networking Tips and 20-second Founder Introductions, led by Tom Maloney
8:20 to 9:00 - More Networking
Directions & Parking:
First Republic Bank is 2 blocks from the MBTA Red line South Station at 160 Federal St, Boston (at intersection with High St - map here). Come to the 8th floor.

Parking:
There are parking meters along Atlantic Ave and other area streets, but we recommend parking at the Garage at Post Office Square - only $9 after 4 pm.
Upon Arrival:
Show your ID at the security desk in the lobby and write your name on the visitor log. Then, come to the 8th floor and follow signs to our check-in desk on the 7th floor, down the stairs. Tell us your full name, pick up your badge and proceed to the meeting room.
----------------------------------------- Attendance Terms ---------------------------------------
BNT is dedicated to providing a harassment-free and inclusive event experience for all members/participants. To attend, event registrants agree to these Attendance Terms, which are summarized on the registration page for this event and in the confirmation email sent to registrants.