Description

Looking for a chance to showcase your startup?
Want to be part of something great?
Are you looking for a co-founder, or want to speak with an investor?
2017 New Ventures Demo Day and Exit Event Startup Social
Last year we had 200 investors, entrepreneurs, co-founders and community members in attendance.
DEMO DAY 2017 is open to all Technology Based Triad Startups

NEW: Any Triad Startup will have the opportunity to DISPLAY AT DEMO DAY TABLES in the big atrium!
APPLY FOR YOUR DEMO TABLE HERE
---

Exit Event (www.exitevent.com) is hosting the first Winston Salem Startup Social at Wiseman Brewery!
The ExitEvent Startup Social is an entrepreneur and investor-only anti-networking event with no agenda except what you want to get out of it. We rotate locations monthly in Durham, Raleigh, Cary, Charlotte, Chapel Hill, Hillsborough and sometimes elsewhere. No selling, no speeches, no nametags, no BS. Oh, and free craft beer, wine, and snacks thanks to our sponsors.
---
A BIG BASH!
Biotech Place
September 8th
2:00-5:30 (Big Atrium)
---
2:00 - 3:15 Demo Tables and Networking
3:15 - 4:00: Moderated Presentations
4:00 - 5:00: New Ventures 2017 Cohort Pitches
5:00 - 5:30: Demo Tables and Networking
5:30: Exit Event Startup Social
(at the awesome Wiseman Brewery!)
---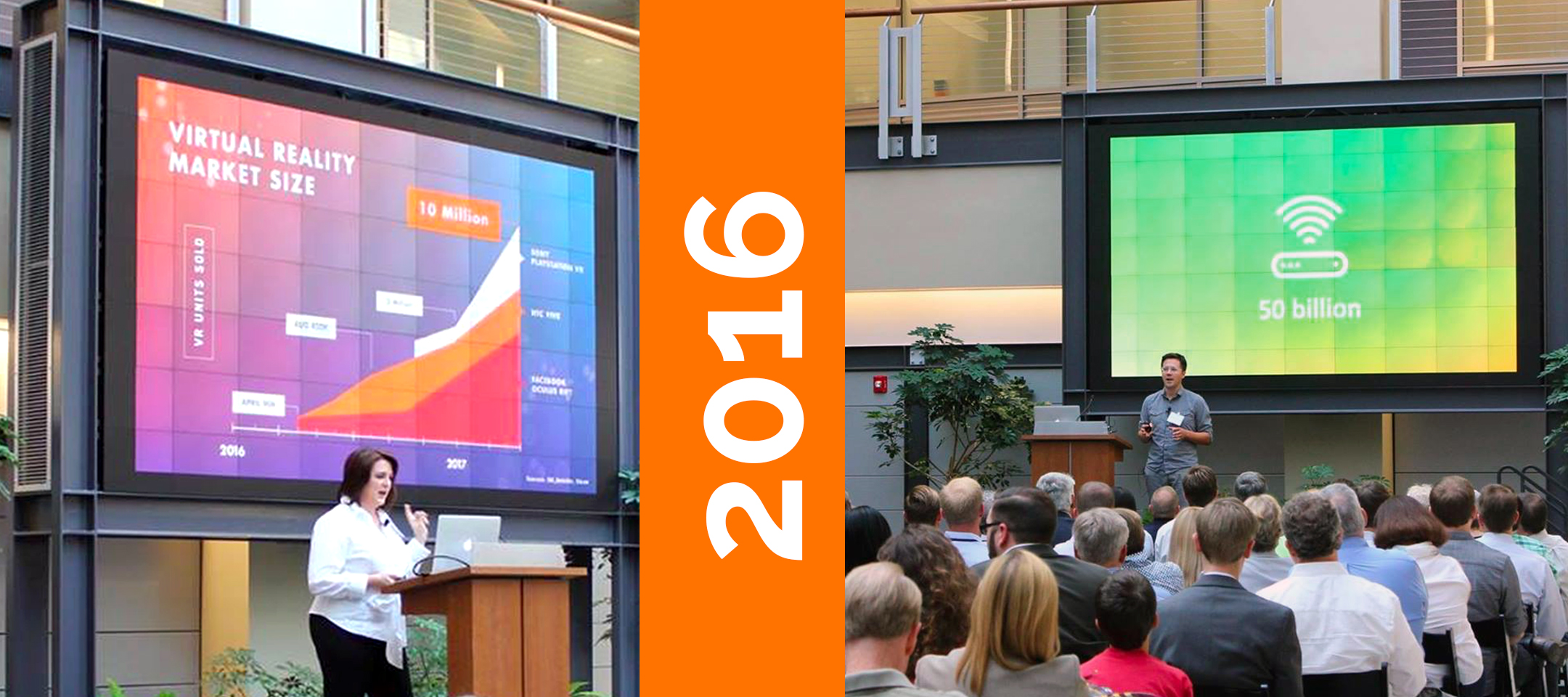 Since last year's Demo Day, the 2016 New Ventures Accelerator cohort has raised more than $1M in follow on funding. Come and find out why. Meet other people who want to part of something amazing.
Read more about the 2017 cohort of innovative startups disrupting their industries.
The demo day pitches are always outstanding and the after party this year will be hosted by Flywheel and Exit Event at Wiseman Brewery.
---