Description
Un evento di una serie di meetup di Startup Crash Test. Registrati ora per il quinto Startup Crash Test Milan! [English]
L'evento si terrà in Inglese.
Startup Crash Test è un evento progettato per presentare progetti di "stresstesting". Fondatori di startup fanno il loro primo pitch, presentano il loro prodotto, il loro modello di business, mercati potenziali, e la propria road map.

L'evento si apre con la presentazione di uno dei nostri esperti di Startup che parlerà delle attuali problematiche che possono incontrare le nuove realtà, evidenziando i trend di settore. Non mancheranno anche utili consigli.

Seguiranno poi i pitch di 3 startup della durata di 5 minuti ciascuno e 15 minuti di Q&A.
Se siete interessati a fare pitch della vostra startup iscrivetevi qua: http://goo.gl/forms/JrkSgSKdZqypSRrm2

A seguire, non mancherà la possibilità di fare networking con altri imprenditori e startup che hanno già affrontato le vostre sfide, imparando dai loro errori.
Se vuoi partecipare come pubblico, registrati qui sotto. Ti aspettiamo Lunedì 27 febbraio dalle 19.00 presso co-working Venini42.

Questa volta noi abbiamo due tipi di biglietti: Free e Paid (se volete sostenere community di Startup Crash Test).

Startup Crash Test Milan ringrazia LinkMe e Mikamai per la collaborazione e lo spazio.

====================================================================================

Startup Crash Test is an event aimed at "stress testing" the market strategies, business models, distribution, roadmaps, etc. of technology startups. This event is designed to offer entrepreneurs a platform to tell about your project to other entrepreneurs, to receive feedback from an audience, to find partners, and to develop your network.
In general, the requirements for startups:
- to be created not more than 1.5 year ago;
- MVP, prototype or first small sales;
- some beginning investments, could be own startup money;
- desire to pitch, answer on questions and be open for collaboration.
At the beginning one of the experts, leaders in Startup ecosystem speak 10 minutes (+10 minutes of Q&A) about anything which could be helpful for startuppers. It could be advices how to create team, how to fundraise money or some motivational speech.
Afterwards, three projects pitch their idea/startup, which includes 5 minutes of presentation, followed by a 15-minute Q&A session.

If you are interested to pitch your startup, please, register here: http://goo.gl/forms/JrkSgSKdZqypSRrm2

We wait you Monday 27 Febbruary from 19.00 in co-working Venini42.

This time we have two types of ticket: Free and Paid. If you want to support event and make better next events for community of innovators.
Startup Crash Test Milan would like to thank to LinkMe e Mikamai for collaboration and the space.
====================================================================================
The program

Speaker

Researcher & Entrepreneur, Alessandro's mission is to continuously apply his academic discoveries to the daily management of his startups and vice versa. After completing the Economics bachelor program at Bocconi University, he obtained a Master at the London School of Economics.
It was then he decided to continue his studies by pursuing a PhD in Business Administration. After few months since inception, he started working at his first startup www.visitamiapp.com and founded www.thestartuptraining.com.
The Startup Training is a pre-acceleration program placed within Università Bocconi which aims at helping entrepreneurs launch their project on the market, while simultaneously researching which managerial practices are more effective in increasing startup performance.
Data collected on-the-field from more than 100 projects has revealed the need for startups to experiment more: the key difference that exists between an ongoing business and a startup is that the latter must focus on validating its business model before irreversible investments are made.
This is what Alessandro will be talking about in his speech at Startup Crash Test; he will be sharing his experience as entrepreneur and researcher with the objective of conveying an important message to young startuppers who are just beginning their entrepreneurial journey.

Startup

HeartWatch

"Bringing preventive heartcare in the hands of everyone"

HeartWatch is a service that helps people dealing with cardiac arrhythmia, by making them aware early and helping them if they suffer of it.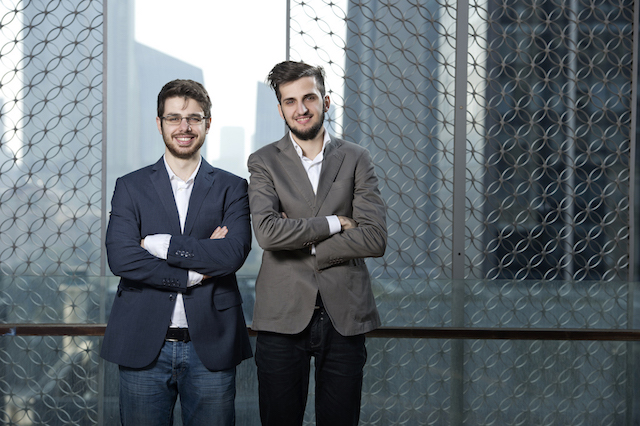 Connexa

"Connexa is the new generation of Online Communities that enable community builders to enhance, monetize and scale their community for free."
Connexa is officially named to the 2017 Class of Startup Exhibitors by Startup Grind, handpicked from the pool of 6,000+ startups in 80 countries worldwide. As part of the elite group of 50 selected startup companies, Connexa was featured at the 2017 Startup Grind Global Conference , powered by Google for Entrepreneurs, few days ago in Silicon Valley, CA.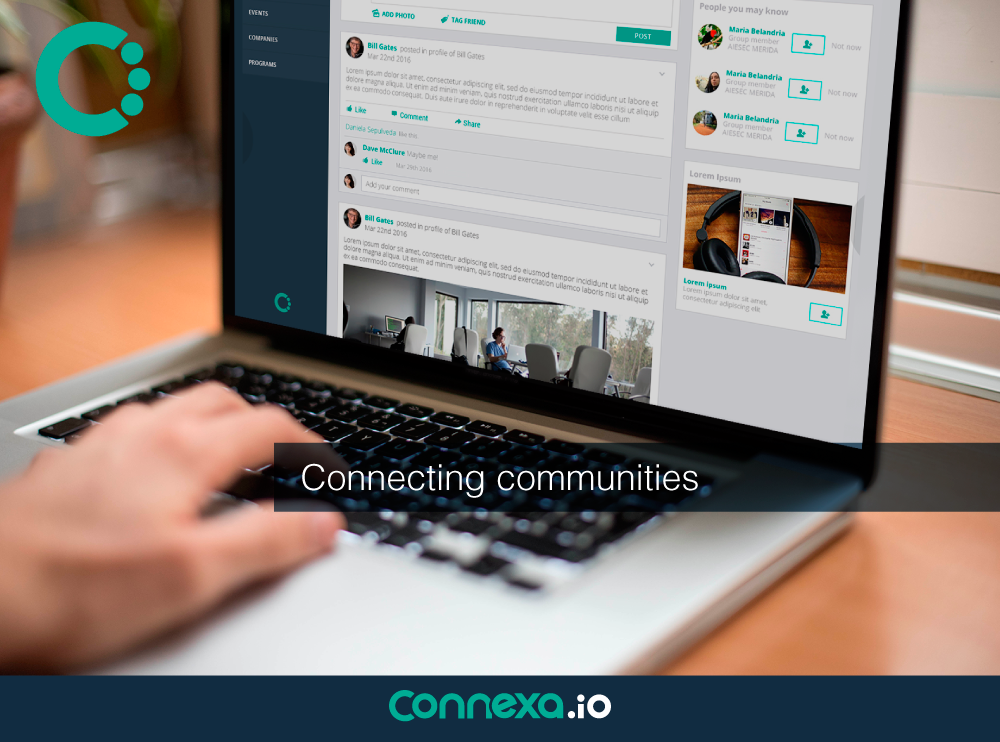 We have special guests during our "Open Microphone" part, where community meets interesting people and groups, which could give added value for startup community.
Welcome!
- Michele Pierangeli will present the UX Book Club Milano.
The UX Book Club is a community of people passionate about User Experience.
The Milano chapters was born in 2012. They meet once a month to share stories, stay update and learn with practical activities. Usually there is a reference book involved to get prepared for the event!
- Jacopo Sabba Capetta will present Lean Startup Circle Milan (https://www.meetup.com/lsmmilan/)
From the very challenging experience of Lean Startup Machine Milan 2016 a small group of enthusiasts of Lean Startup methodology and entrepreneurship started meeting.
That group studied together Lean Startup related themes. In 2017 they founded (again) the Lean Startup Circle Milan: a research centre, a meetup and a growth chance for its members.
The Lean Startup Circle Milan is the natural breeding station of the entrepreneurial and startup communities in Milan.