Description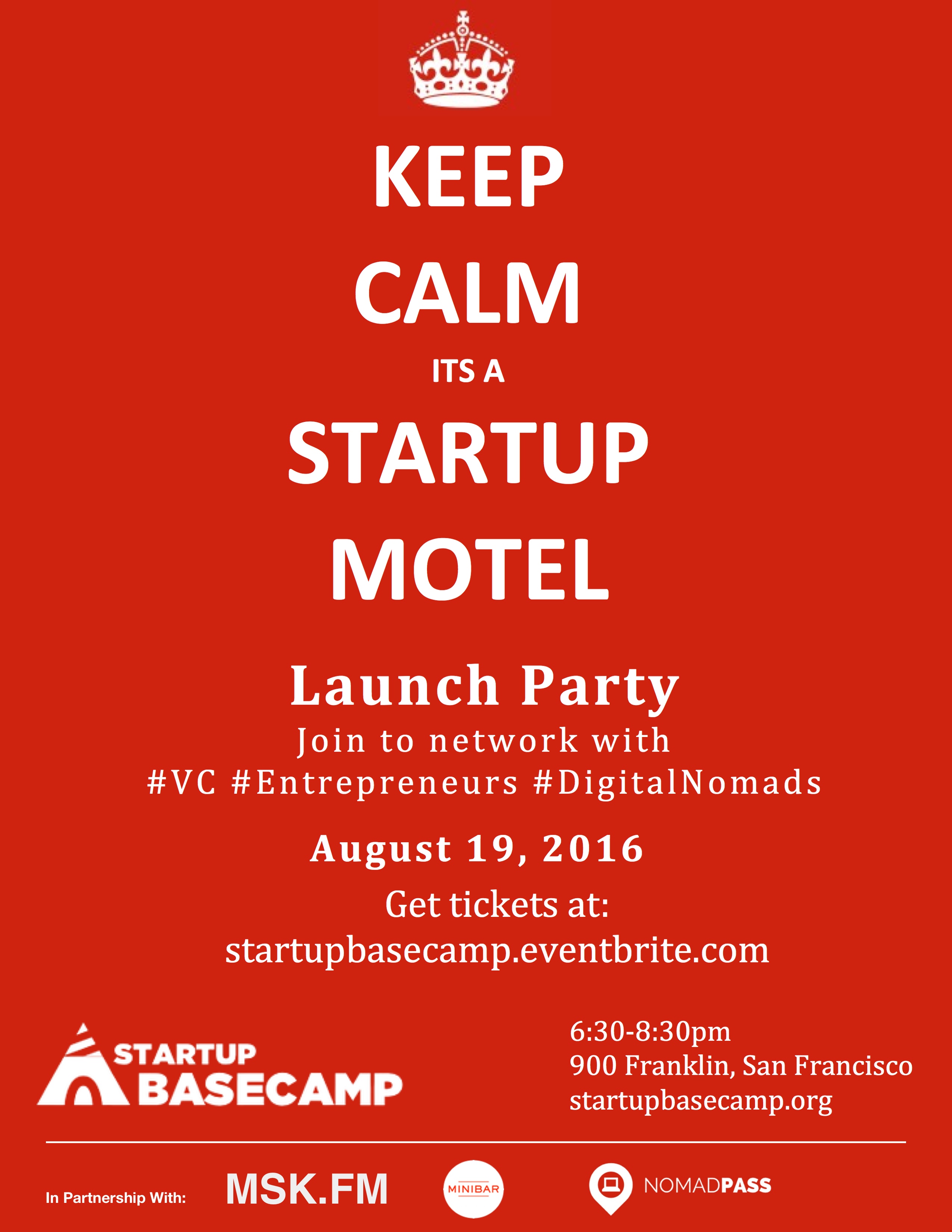 Calling all Entrepreneurs, Startup Professionals, Investors or Digital Nomads!

Join us to celebrate the launch of Startup Basecamp's new Motel location in the heart of San Francisco! Come enjoy the music, open bar, and network with other like-minded individuals building great things! The event is Open Bar and there will be a DJ!

Agenda
6:00pm: Introduction
6:15pm: Network, Connect, Refreshments and DJ
8:30pm: Conclusion
There is a $10 cover charge to cover our Open Bar and DJ costs. Kindly RSVP on our event page so we can plan drinks accordingly. Looking forward to seeing you!
This event is co-organized with Nomad Pass, an early stage travel tech startup with the mission of enabling professionals to work remotely from anywhere in the world.
We are partnering with Minibar, a liquor delivery startup offering the easiest way to lift your spirits. With a few taps, get wine, beer, and liquor delivered to your door. Get $10 off your first order with discount code BASECAMP.