Description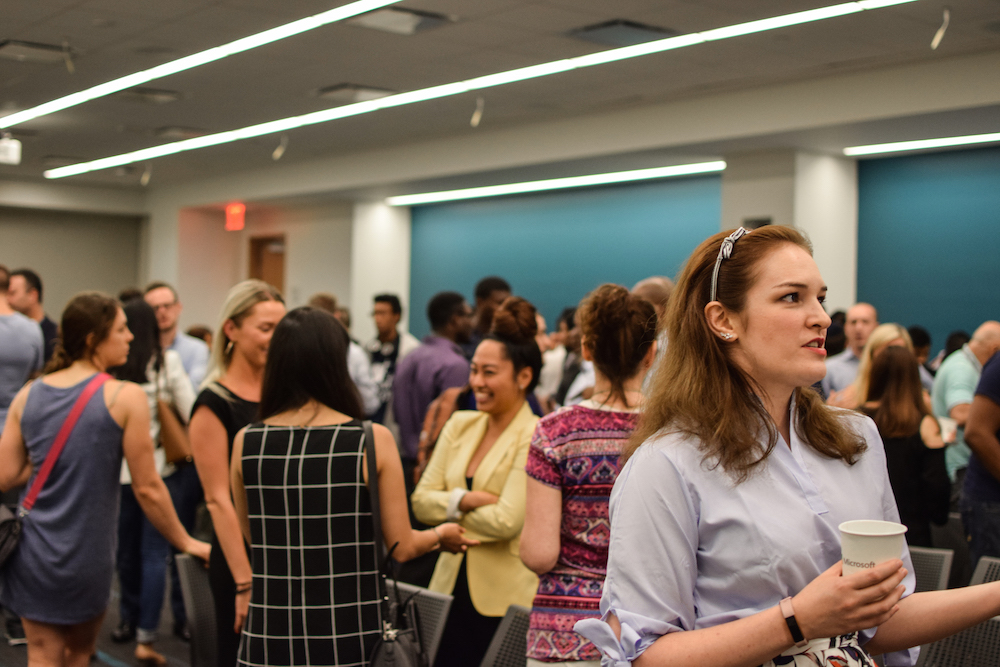 Entre and Open Sky Group are teaming up to host another special event geared towards the growing community of entrepreneurs, artists, creators, and innovators.
Our event brings people together to openly discuss and share ideas with like-minded individuals. We welcome entrepreneurs of all types, start-ups of all sizes, industries, and stages to join us in finding the inspiration, resources, and friends that will make them successful.
Whether our members are just beginning to build a company, or are years into their venture, we aim to refer to the best services available for helping them achieve their goals.
We aim to work with sponsors and partners who share our vision in helping the start-up community grow and succeed. Our last event in June had over 200 attendees.
EVENT AGENDA:
We have 3 Venture Capitalists and Investors speaking at the event. If you're interested in buying a table for your startup and have the opportunity to talk about your company during the event you can purchase a founders table instead of general admission. If you have any questions feel free to email michael@joinentre.com
6 pm: Event Begins

6-7pm: Networking. Bring business cards. Meet startups, entrepreneurs, investors, etc.

7-8pm: Venture Capital Panel. Advice and Strategies for raising money

8-8:30 pm: Networking
8:30 pm: After party at Sky Room rooftop 330 W 40th St, New York, NY 10018 (Free admission for all attendees)
Complimentary pizza and soft drinks.
Venture Capital Bio's:
Adriel Bercow is an Associate at Flybridge, an early stage venture capital firm based in Boston and New York City. Prior to working in venture capital, he gained experience working across the startup ecosystem as a co-founder, for Dreamit Ventures – a top accelerator program, and two venture-backed companies. His operating background was focused on business development and operations primarily in the marketing tech and consumer space. Adriel resides in Brooklyn and actively volunteers for organizations such as Defy Ventures and New York on Tech, working with aspiring entrepreneurs. He received a B.S. in Entrepreneurship from Cornell University.
David Segura is an accomplished Entrepreneur & Investor with industry experience in the Crypto & Blockchain, AdTech, and Marketplaces categories among others. David is currently the Chief Marketing Officer at Carbon, a NYC based price stable cryptocurrency project that is aiming to make the global economy more inclusive and efficient. Prior to Carbon, he served as the Founder & CEO of Giant Media, a pioneering Native Video Advertising exchange that included Toyota, American Express, and Dollar Shave Club as clients. Giant Media was successfully acquired in 2014 by Adknowledge, an AdTech platform funded by TPG, JMI, and Nokia. David is also an active Angel Investor in more than 40+ startups including Basis, Everipedia, Origin Protocol, TrustToken, Peer5, and Mogul, among others. He is a graduate of the University of Chicago.
Philip Michael is an entrepreneur, investor, and bestselling author. He's the founder of NYEG, a private equity real estate company with over $40M in assets under management, and founder of WealthLAB, the "CNN Money for Millennials." Prior to starting his business, Philip was a host on SiriusXM and NuvoTV, and director of content strategy at Bisnow Media leading up to the company's $50M sale.