Description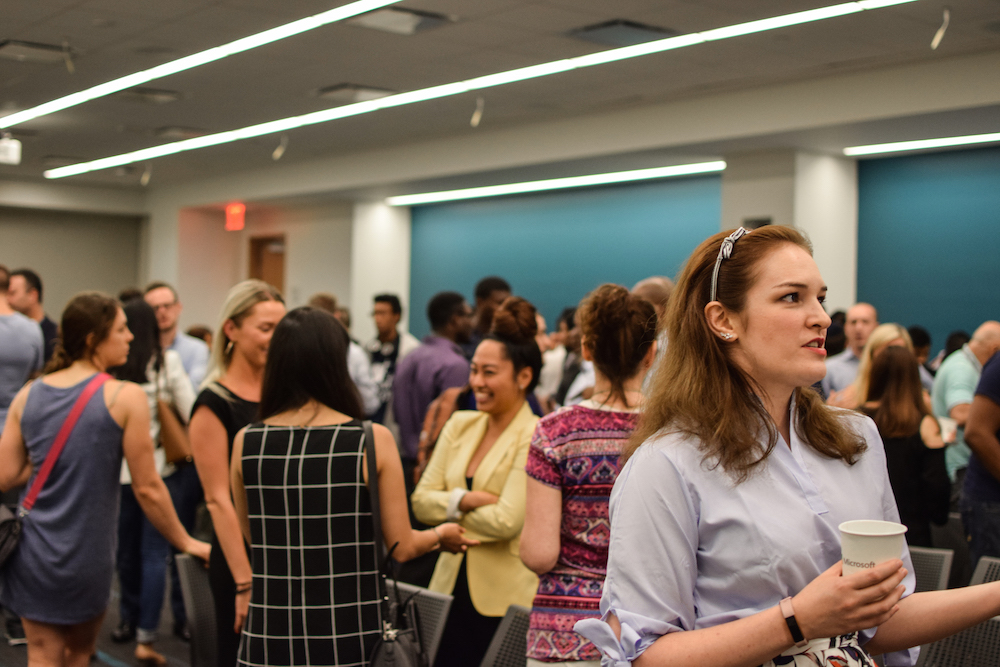 Entre and Open Sky Group are teaming up to host another special event geared towards the growing community of entrepreneurs, artists, creators, and innovators. Our September event had over 250 attendees
Our event brings people together to openly discuss and share ideas with like-minded individuals. We welcome entrepreneurs of all types, start-ups of all sizes, industries, and stages to join us in finding the inspiration, resources, and friends that will make them successful.
Whether our members are just beginning to build a company, or are years into their venture, We aim to refer to the best services available for helping them achieve their goals. We aim to work with sponsors and partners who share our vision in helping the start-up community grow and succeed.
Complimentary pizza and soft drinks.
Event Agenda:

6-7pm registeration and networking
7-8pm panel
8-9pm closing and networking
Speakers:
Iqram Magdon-Ismail the CoFounder of Venmo, Founder of Ense and member of the band Iqram & the Immigrants Groove. Iqram went from growing up in Africa, U-Penn, pitching Mark Zuckerberg, the untold story on how they created Venmo and his new venture ENSE the social audio platform.

Jasmine Shells is the CEO and Co-Founder of Five to Nine. Jasmine moved to Chicago after college and noticed meeting new people and finding the go-to spots in the city was hard. She found this was the same situation for most transplants and led her to create a social community for millennial professionals embarking on a new journey. Five to Nine believes in building a strong community over shared experiences. The company currently has over 2000 members and is continuing to grow with their action-packed member socials and events. Jasmine and her company have been featured in TED, Chicago Inno, the Chicago Tribune, Technori and Bootstrapping in America. Jasmine is a proud graduate of the University of Notre Dame and loves to dance salsa and previously lived in Spain. In addition to her passion for connecting people, she loves to inspire others to create their own opportunities and take the leap.
Andrew Cohen is the founder & CEO of Brainscape, a venture-backed web & mobile education platform that helps millions of people study more efficiently. Brainscape allows students of all ages to create, share, and find great "smart flashcards" for any subject, and to study them using a fun, social experience that is scientifically proven to boost learning results. Andrew also moonlights as a business analytics consultant, helping CEOs develop stronger processes for collecting, analyzing, and acting upon metrics that help their companies grow more efficiently and raise venture capital. He teaches a Business Metrics Fundamentals class at General Assembly and works with TechStars and several other accelerators to transform their startups' growth models into the language of VCs. Andrew holds a Masters degree in Instructional Technology from Columbia University and has previously worked as an international economist (U.S. Bureau of Labor Statistics), Wall Street eLearning curriculum developer (Satori Consulting), and government corruption fighter (World Bank). He is obsessed with efficiency and has dedicated his career to helping organizations do more with less.


Kison Patel is the founder and CEO of DealRoom, an Agile project management software geared toward innovating the M&A process. Kison founded DealRoom in 2012 while running a boutique M&A practice when he realized the standard technology available for M&A created industry-wide inefficiencies. Kison also founded Day 1, an umbrella company dedicated to d eveloping practical, innovative courses and technologies to transform the outdated methods of M&A.