Description
StartOut New York is delighted to present "Blockchains and ICOs", part of our Scaling Your Startup Series
Two new paradigms have entered into the world of emerging startups, the first is Blockchain, a decentralized approach to building systems. The second is the Initial Coin Offering (ICO), a new way to fund startups operating on the Blockchain. This panel will discuss how to think about leveraging blockchain in your platform as well as how to leverage an ICO to fund your startup.
ICOs and Blockchain are not for every startup so it's just as important to understand when it will help you scale and when it will not. The panel consists of people who are implementing Blockchain and have done ICOs or are preparing to do ICOs. This is a unique opportunity to understand how your startup can benefit.
Panelists: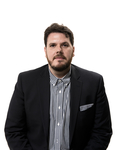 Tom Bollich
CTO of MadHive
From cannabis to cryptocurrency, Tom Bollich's career as a CTO has been far from ordinary. Tom is a founding member of Zynga, most recognized for its games FarmVille, Words with Friends, and Mafia Wars. After Zynga, he founded and went public with an innovative technology company for the cannabis industry. Today, Tom is CTO of MadHive, a data management company powered by blockchain technology. He is also leading several innovative Initial Coin Offerings (ICOs) within the Blockchain space. Tom is an industry leader in disruptive technology and, throughout his career, has advised various Fortune 500 companies on disruptive trends now viewed as commonplace: gamification, online casinos, real-time labor, and cryptocurrency.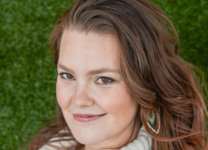 Mc Kenna Walsh
Partner, MoreFaster
Mc Kenna was first excited about BlockChain working for Tim Draper in 2013. Her first blockchain startup Gogo Coin and, despite the company folding, showed her that other fellow blockchain founders and/or investors were struggling with similar issues and confusion. In response, she founded the successful State Of Crypto events, bringing in Daniel Cawery to moderate with the goal to discuss industry-wide issues and best practices around them. She is an active writer on crypto topics and advises investors, funds, and select startups in the blockchain space.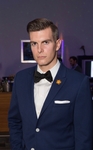 Anthony Shook
Founder and CEO, AeroChain
Anthony Shook is the Founder CEO of AeroChain, a new ecosystem for aviation utilizing blockchain technology to revolutionize the industry with immutable record keeping initially focused on aircraft maintenance records. Prior to AeroChain, Anthony was Chief of Staff at the blockchain technology company MadHive (& MadNetwork), where is was instrumental in helping reach their funding goals. A seasoned tech start-up consultant, Anthony has worked in project and portfolio management, logistics, resource allocation, and agile practice development. He has also project managed large manufacturing and aerospace projects, most notably an ADS-B compliant technology solution for the 2020 Federal Aviation Administration mandate for aircraft in the United States Air Traffic Control System.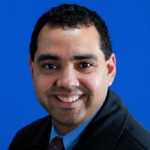 Frank Villavicencio
Head of Product, Security Management Services at ADP
Frank Villavicencio, joined ADP in late 2015 and heads ADP's product team focusing on client identity and access management. His team is responsible for managing north of 40M identities and their access to over 70 ADP services. He is currently leading the evolution of the identity platform into a single, global identity platform and the eradication of passwords in favor of more secure and convenient authentication methods. He has over 20 years of experience in identity and access management spanning managing product portfolios at companies such as Oblix, Oracle, and Citigroup. He is the inventor of 4 awarded patents related to identity and access management. Frank holds an MS in Information Networking from Carnegie Mellon University.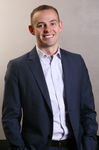 Vitali Green
CEO of Kuoll
Vitali is the co-founder and CEO of Kuoll Inc., a startup providing conversion monitoring and error analytics services to e-commerce businesses. Prior to Kuoll, Vitali spent 12 years at Goldman Sachs, most recently in the Management & Strategy Group in the Investment Banking Division, and earlier in the Technology, Media & Telecom Group, and the Financial Sponsors Group. Vitali earned a BA degree in Genetics & Development from Cornell University.
Moderator: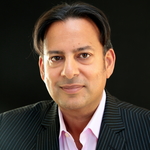 Wasim Ahmad
Chief Crypto Officer, Vault12
Wasim is a serial entrepreneur, and advisor to companies from AI, application development, the blockchain, cryptocurrency exchanges, to encryption solutions for protecting emails, files, and data in databases. He was a founding member of the Voltage Security team, a spinout from Stanford University, that commercialized Identity-Based Encryption (IBE). Format-Preserving Encryption (FPE) and pioneered the use of sophisticated data encryption to protect sensitive data and payment information. Wasim serves as chair of non-profit StartOut New York and is a mentor to the next generation of startups in New York. Wasim graduated with a Bachelor of Science degree in Physics and French from the University of Sussex.


About our Sponsor: ADP and ADP Labs
With 650,000 active clients touching more than 54 million workers globally, ADP is positioned to be the operating system for HR. ADP handles core HCM needs and builds tools for their clients to pursue innovation in a way that has never been experienced in HCM technology. The Lifion team is driving these innovations — and they're hiring! Visit them at www.lifion.com to explore current job opportunities.