Description
Join StartOut Chicago and our community of LGBTQ entrepreneurs for Demo Day 2018, generously sponsored by Silicon Valley Bank and Hinshaw & Culbertson.
This year's Demo Day is an opportunity for the most innovative LGBTQ startups from the StartOut community to demonstrate their products, discuss their go-to-market strategy and pitch for future fundraising rounds in front of a panel of angel investors, venture capitalists and brands.
Join us for an evening of discussion among some of the brightest entrepreneurs and investors in our community. There will be ample time for you to make new connections, share ideas with other like-minded individuals and build your network.


If you are an LGBTQ founder of a scaling company with a product that is in-market or ready to go to market, applications to pitch are live now. Don't delay - applications close on October 19th and late submissions will not be accepted.
Meet Our Judges:

Jim Dugan is the Chief Executive Officer, Co-Founder and Managing Partner of OCA Ventures. Prior to co-founding OCA Ventures in 2001, Jim oversaw the OCA Ventures Pledge Fund which made direct venture capital investments for the O'Connor Partners Investment Office. Jim has current board responsibilities for EdMap, SumRidge Partners, Campus Explorer, Impossible Objects, BigStep, Falcon Insurance Group and Solovis. In addition, Jim serves on the boards of the Illinois Institute of Technology (IIT) as Trustee, Illinois Tech Association (ITA), the Chicagoland Entrepreneurial Center (CEC), 1871, and NU Wave. Jim is a frequent guest lecturer and panelist at Northwestern University's Kellogg School of Management and Chicago Booth GSB. Jim is also a charter member of Tie Network Chicago and Co-Founder/Treasurer of www.SmartBet.org. In his free time, Jim serves as a Regional Ambassador for the United States Olympic and Paralympic Foundation, and coaches travel girls lacrosse in the suburbs of Chicago.


Elizabeth A. Hess is the Vice President and Head of Business at DNS Capital. Prior to joining DNS Capital in 2015, Elizabeth was an Associate in Goldman Sachs' investment management division in Chicago. While there, Elizabeth advised entrepreneurs, business-owning families, and family offices on asset allocation, portfolio management, and direct investing strategies. Her previous experience included working for Simpson Thacher & Bartlett in Beijing. Elizabeth received her M.B.A. in Finance from the Kellogg School of Management at Northwestern University and her B.A. from McGill University with Great Distinction. Elizabeth resides in Chicago with her husband and daughter.

Guy Turner is a big fan of fast growth and entrepreneurs who know how to make it happen, and he strives to help them as much as possible. He blogs on topics venture and startup at vcwithme.co. Guy co-founded Hyde Park Venture Partners in 2011 after time with the Boston Consulting Group focused on corporate strategy across a variety of industries. Guy has led investments in numerous software companies and manages HPVP's investments in Upfront Healthcare, Zipnosis, Fixer, Truss and several others. In his early career, Guy was a mechanical engineer with Raytheon and General Electric and holds a B.S. in Mechanical Engineering from Cornell University and an MBA from Chicago Booth. Guy is also a Siebel Scholar, Kauffman Fellow, and co-inventor on two US Patents.

Katherine Schulman is a Senior Associate at IrishAngels Ventures. Her previous work experience includes time in venture capital with the Clean Energy Trust and M25 Group, business development for various food startups at The Hatchery, as well as fundraising for The Earth Institute at Columbia University. Katherine has a BA in comparative politics from Barnard College and an MBA with concentrations in entrepreneurship and finance from The University of Chicago Booth School of Business.


Meet the Companies: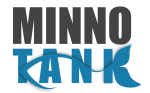 MinnoTank is a platform to connect tech startups and investors through an online pitch.

Selfless.ly is an online platform designed to be a "virtual" foundation to track and enhance philanthropic activities and social impact for companies of all sizes.

Eli Tea is a modern tea cafe. Customers can order drinks in-store, buy in bulk, online, or experience our products through our 40 wholesale partners.

Trove is an upscale hospitality and management company focused on vacation rentals. We offer guests an experience unlike any other, and landlord partners experience higher returns on their real estate.

Good Tree Capital makes it easy for everyday investors to crowdfund loans to licensed cannabis companies nationwide. When borrowers repay their loans, investors receive the payments with interest. We provide superior returns to investors and much-needed capital to cannabis borrowers.
_____________________________________________________
By taking part in this event you grant StartOut and its affiliated StartOut Chapters full rights to use the images resulting from the photography/video filming, and any reproductions or adaptations of the images for fundraising, publicity or other purposes to help achieve the group's aims. This might include (but is not limited to), the right to use them in their printed and online publicity, social media, press releases and funding applications.