Description
Join us as we explore what a social enterprise is!
How can you turn your personal social experiences into something meaningful? Can you still make a good living running a social innovation/enterprise? How do you go about establishing one? What resources are in the community to help support you?
In collaboration with the Centre for Social Innovation, startGBC invites you to attend this lunch and learn to discover the answers to these and other questions you might have. Mix with like minded students over pizza and perhaps you might find a peer to work with in helping to build your enterprise.
Register today as space is limited.
Priority is given to current George Brown Students and Alumni.
Speaker: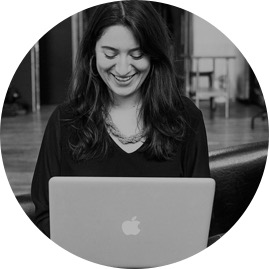 Marisol Fornoni, Centre for Social Innovation
Marisol Fornoni has a Masters from the London School of Economics and Political Science in Gender, Development and Globalization. Marisol has worked with non-profits, social enterprises and incubators across the Greater Toronto Area to develop fundraising strategies and roll out development plans that include prospect research, individual giving, major asks, sponsorship and case for support planning. She also passionate about social entrepreneurship. She is currently offering social enterprises one-on-one coaching to start-up their social enterprise and learn more about how to make deep impact.