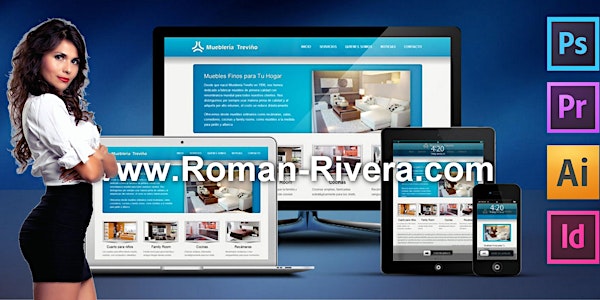 Start Your Blog with a Wordpress Website - Class
When and where
Date and time
Tuesday, February 14 · 9 - 11am PST
Refund Policy
Contact the organizer to request a refund.
Description
Chances are that you have heard of Wordpress, want to learn how to use it?
Get a walk-through the basics of installing, modifying and updating Wordpress
Wordpress is the most popular website platform available at the moment. Wordpress offers several benefits to its users. Learn the basic of working with Wordpress. We teach you step by step how to install your first Wordpress site. We walk you through finding, selecting and activating a template. Give you resources to find additional templates and show you how to import these templates onto the Wordpress platform.
Learn how to add pages to your new website and understand the basics on how they function inside the application. Learn how to use the blog feature of wordpress to easily update and add new content to your site. Learn how to setup your menu so that its easy to use. Learn how to setup your side menus and footers. Understand which page layouts are available in a given template and how to best use them according to the content of the website. Expand the usability of your site by installing plugins. Learn what plugins are and which are available to customize a site.
This is a 3 hr class where we will cover the topics discussed above. Make sure to bring your laptops to use in the class. If you don't currently have the program or application and are looking to buy the program or subscribe to the cloud let us know in advance. We can help you with the setup of the software or application on your laptop.
If you are an owner of a business and would like to offer this seminar to your team. We offer group and company seminars for training and developing personal. Send us a message for more information.
Sign up for our next class.
About the organizer
Want more information on our lectures?  We are availbale by phone, text and video.  We are daily developing and growing businesses. Our aim is to provide the right tools and resources for you to start and grow your business.
We can be reach by making an appointment to come visit us in our office. We will be happy to meet you during business hours. Dont feel like driving to our classroom or if you cant make it to our classes at our office we also hold Webinars. Let us know if a Webinar would work best for you? 
You can always call from anywhere you happen to be. We are eager to answer your call. If were not able to answer leave a message and we will promptly return your call. Write us an email. We answer all correspondence no later than 48 hrs. after we receive it. Send us a letter to our mailing address. Will make sure to answer it quickly.
If you don't see what you're looking for or want to know more about us or our services don't be shy to contact us.
In most cases we can provide a solution for you or get you in contact with a professional that can assist you further.
We're looking forward to assisting your business.