Description
SPACE2950 Presents
starRo (dj set) + JR JARRIS + Stripess + J.Digs + Jon Antonio
w/ Smile High Club Takeover
Friday November 2 | 10PM - 2AM | 21+
F8 Nightclub San Francisco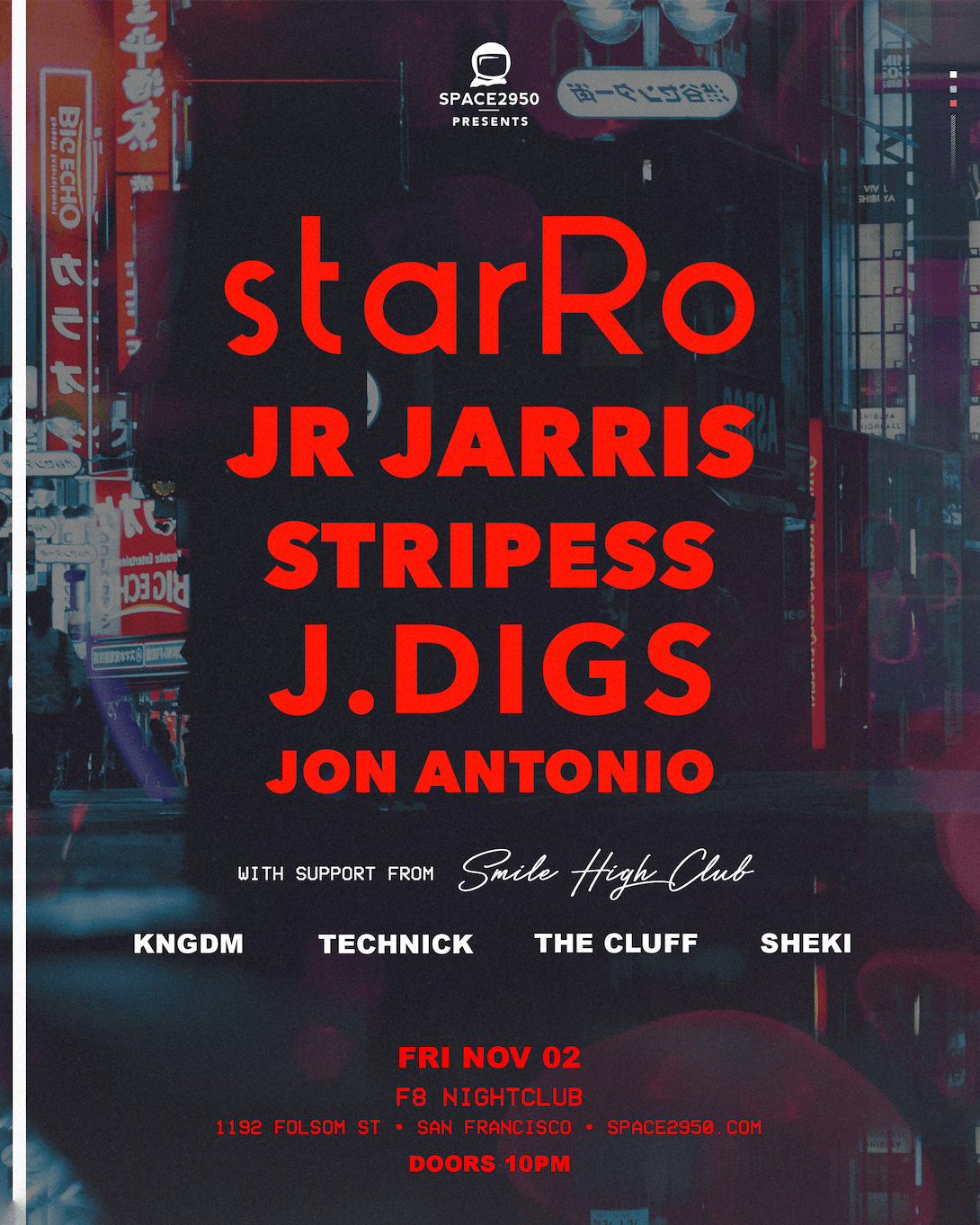 ---
starRo
Producer, artist, curator; Tokyo-born starRo is all these and more. He exists between high art and street culture, classical music and gaming soundtracks, food and fashion, and philosophy and psychology, starRo has spent the past five years creating and crafting a cultural, sonic-led movement that has begun to take seed across the planet. From his debut album, MONDAY, reaching #1 in Japan and #3 on CMJ's RPM chart to receiving a Grammy nomination, The LA resident has repeatedly proven himself a modern-day Renaissance Man for all artistic seasons.
He has risen to celebrity status in Japan after appearing on a number of morning shows during his grammy campaign and more recently releasing a campaign with Beatsbydre that includes a large number of video billboards around Tokyo. starRo is know officially the voice of japan for beats1 radio and is currently working on a number of productions including some of the biggest names in Korean RnB as well as a number of quickly rising stars in the states.
Soundcloud: https://soundcloud.com/starro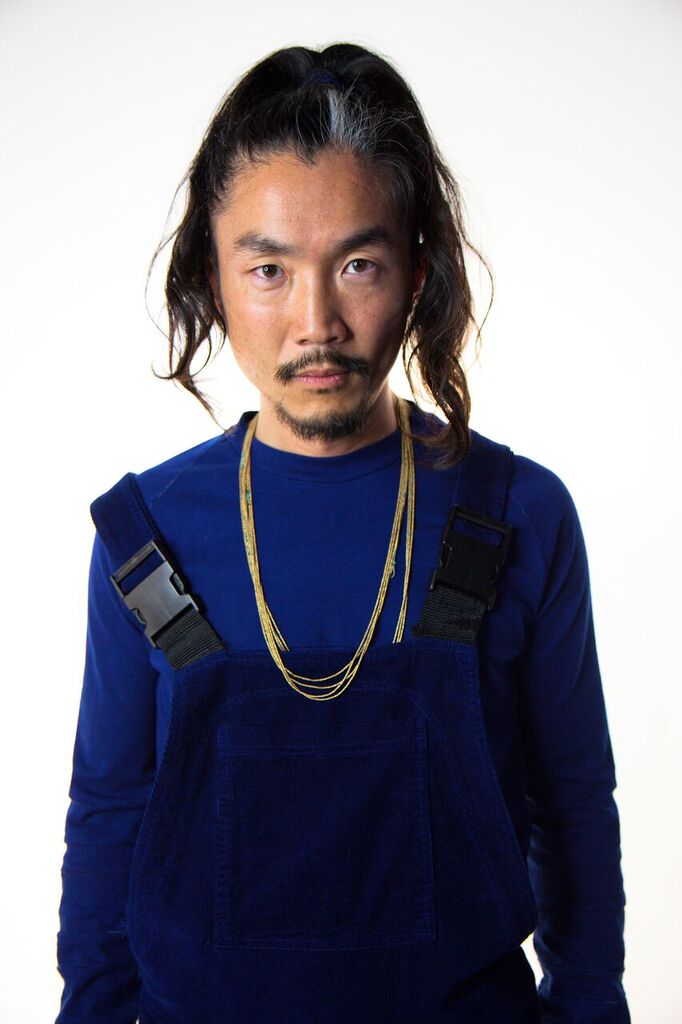 Support By
JR JARRIS - https://soundcloud.com/jrjarris
Stripess - https://soundcloud.com/stripess
J.Digs - https://soundcloud.com/j_digs
Jon Antonio - https://soundcloud.com/jon-antonio1
---
TICKETS
Tickets sold through Eventbrite. Limited tickets available at door depending on availability.
After purchasing a ticket through Eventbrite, you will receive an email with your tickets attached as a PDF. Please PRINT out your tickets or bring them on mobile with you on the night of the event. By purchasing a ticket you agree to receive periodic email communication from SPACE2950.
All events are 21+ | Please bring valid identification | NO REFUNDS