Star Trek Bridge Crew: Artificial Intelligence in Virtual Reality with IBM Watson AND Chef Watson Inspired Appetizers!

Monday, September 11, 2017 from 6:00 PM to 9:00 PM (EDT)
Event Details
About the Event:
Discover how with IBM Watson, you can virtually explore strange new worlds,
seek out new life and new civilizations,
and to boldly go where no one has gone before...

AND enjoy Chef Watson inspired cocktails & appetizers! 
During the meetup, John Cutter (Director of Product IBM Watson Developer Labs & AR/VR Labs) will discuss how by utilizing IBM Watson, the Star Trek: Bridge Crew virtual reality game applies an artificial intelligence platform with enabled voice commands.
IBM's new "VR Speech Sandbox" (the software used to build the Star Trek: Bridge Crew feature,) is now available for all developers to adapt for their own VR applications and services.  The Sandbox combines IBM's Watson Unity software development kit with two services, Watson Speech to Text and Watson Conversation.  Developers now have the opportunity to build new and innovative user interfaces, leveraging the power of voice interaction in virtual reality.
With IBM Watson's interactive speech and cognitive capabilities, Star Trek: Bridge Crew will provide players the opportunity to use their voice and natural-language commands to interact with their virtual Starfleet crew members. This feature is part of a strategic partnership between IBM and Ubisoft. 
Prior to the Star Trek discussion, Chef Doug Pollard (IBM Watson Health) and his team will be preparing the food and beverage for this event using Chef Watson technology. 
Chef Watson takes a user's inputs (ingredients to use or avoid, style of cooking, and desired dish), and creates never-before seen recipes. The ingredients it selects are based on what it has learned might pair well based on the recipes it has read, as well as what it knows about the underlying food chemistry – specifically the flavor compounds of each ingredient.

An event not to be missed! 
Agenda: 
6:00 pm - Registration & networking
6:30 pm - Kickoff and intros
6:35 pm - Chef Doug presents Chef Watson Inspired Cuisine
6:55 pm - Star Trek Bridge Crew: Artificial Intelligence in Virtual Reality
7:45 pm - Open Q&A
8:00 pm - Event conclusion
About the Speakers: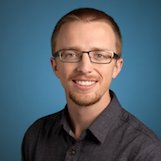 John Cutter is a Product Manager for IBM's AR/VR Labs and works with AR/VR developers to create developer tools powered by Watson. John believes immersive technology like virtual reality, augmented reality & mixed reality is the next major computing platform that will change everything about how humans perceive the world (and hopefully bring humanity a bit closer). John has worked at Google and recently partnered with Ubisoft to launch voice command & control in their VR game, Star Trek: Bridge Crew. He attended the University of San Diego and currently lives in Silicon Valley.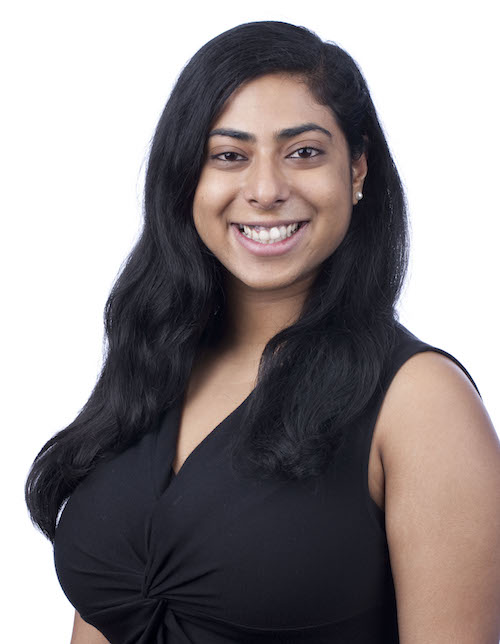 Anamita Guha is currently the Product Manger for IBM Watson's Developer Labs, focused on developer incentivization efforts. She holds a degree in Cognitive Science from UC Berkeley and has spent most of her career prior to IBM at early-mid stage startups. In her free time, she promotes positive psychology, pets puppies, and practices yoga.
Sponsored by Cognitive Builder:
The purpose of the Cognitive Builder initiatives are to engage an innovative community of cognitive application builders and designers through multi-day events, collaborative space environments and an online education course, with the end-goal of integration IBM Watson and Data Science Experience tools in development processes. This experience is for developers interested in building on leading IBM technology, as well as business insiders wanting to stay ahead of the technology marketplace curve. Get more information here: www.cognitivebuilder.com

Cognitive Builder Faire
Craft a Data Product. A series of events hosted in global locations enabling attendees to learn new technology tools and apply these skills to become a data innovator. This forum will enable participants to engage with experts from leading research institutes and industry leaders to become the next-level application builder.

Cognitive Builder Space
Connect & Transform the Industry. Bringing together local experts with Galvanize and IBM technical leaders, the spaces will allow attendees to engage with the local data science community in a collaborative and design-focused environment to build cognitive products and applications on the Watson Cloud Platform.

Cognitive Builder Course
Become a Data Innovator. For developers interested in Machine Learning and Artificial Intelligence, the curriculum will teach these skills and the practical application using Watson in a 4-week online course, averaging 7 online hours per week (28 total hours of content.) The course provides familiarity with cognitive technologies, their functions, and use cases with hands-on projects that simulate an on-the-job environment.

Have questions about Star Trek Bridge Crew: Artificial Intelligence in Virtual Reality with IBM Watson AND Chef Watson Inspired Appetizers!?
Contact Galvanize - IBM Watson
When & Where

MassChallenge
21 Drydock Ave
6th Floor
Boston, MA 02210


Monday, September 11, 2017 from 6:00 PM to 9:00 PM (EDT)
Add to my calendar
Organizer
Galvanize is an education company that blends the lines between learning and working. We believe in creating easy access for anyone who has the drive and determination to jump into the tech world, especially in entrepreneurship, engineering, and data science. Our campuses are home to students, startups, investors, mentors, and other people who are engaged and excited to level up their skills. To learn more about Galvanize, visit http://galvanize.com.