Multiple Dates
STAND UP COMEDY Online Class with Walt Frasier ALL LEVELS WELCOME
Develop original comedy routines, learn valuable performing skills and have a ton of fun!
About this Event
cPRIVATE EVENTS starting at $100/workshop, $200/show
PRIVATE EVENTS starting at $100/workshop, $200/show
In a time when most companies are working remotely, getting your employees to work as a strong team is more important than ever.
Research has shown that improv can be a fun and effective way to encourage teambuilding, improve both communication and collaboration, and cultivate better problem-solving skills.
As improv professionals during the time of Covid 19, we have had to adapt from working in person to performing and teaching improv solely in an online setting.
This has given us the tools to share these same benefits of improvisation with your organization, even with the constraint of team members being in separate locations.
More at https://newyorkimprovtheater.com/2020/09/17/corporate-improv-training-remote-operations-team-building-4-new-times/
Our Rule #1 is HAVE FUN!!!! More than anything the world needs laughter's healing power right now. Corporate workshops build team, leadership, sales and service skills. recent clients include Accenture, NY Life, Milbank, and Datadog. Past clients include JP Morgan Chase, Home Depot, Twitter, Coach, Louis Vuitton,
COLLEGE & UNIVERSITY events are a blast with Comedy. past clients include Princeton, Georgetown, NYU, Columbia, Hofstra, Yeshiva, Stone Hill, Williams, Roger Williams, U. Dayton, UMd College Park, High Point, Hastings & Lynchburg)
Friend & Family events (Birthdays, reunions etc) bring folks together in a time it is hard to meet up with current travel and other restrictions. More than just a hang out, we help create conversations and laughs.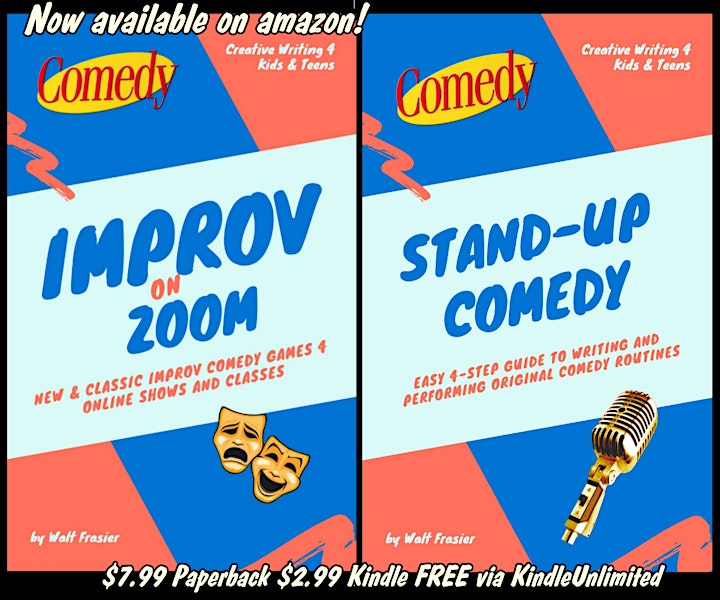 Check out these supplements to our classes. Published with a YA audience marketing plan in mind but great for all ages exploring Stand-Up Comedy and improv, especially during these online ZOOM class times. CLICK HERE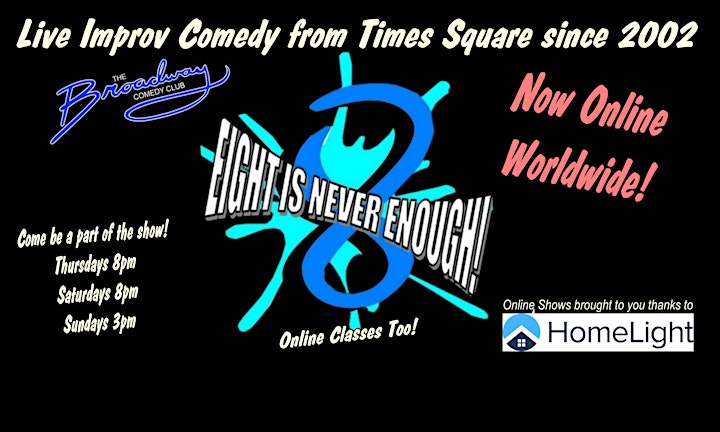 The all professional cast of EIGHT IS NEVER ENOUGH presents hilarious interactive musical comedy improvised based on audience suggestions and participation. We recreate the club magic on ZOOM with high energy. No two drink minimum, but we turn any room of yours into a comedy club.
Register for free or help us pay these professional artists form stage and screen. ONE REGISTRATION = ONE LOGIN to ZOOM, but the entire household can watch the show. ZOOM link sent before showtime. EMAIL eightimprov@gmail.com for more information.
More from EIGHT IS NEVER ENOUGH Improv
More from the Broadway Comedy Club Times Square, NYC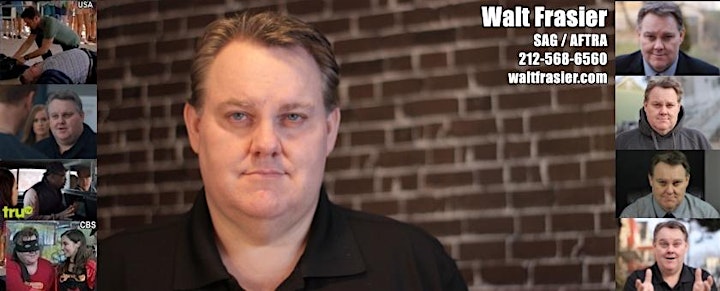 Artistic Director Walt Frasier has one of the leading schools in New York City (EIGHT IS NEVER ENOUGH - AKA Improv 4 Kids, Improv 4 Teens) for kids & teens learning both stand-up and improv comedy.. His student, 12yo Carolyn White, was named the "Funniest kid in America" by Kenan Thompson, after winning the SNL star's national talent search.. Mr. Frasier also directs numerous programs in residency at NYC area schools and camps.
While relatively new to offering adult public classes, Frasier has established himself a corporate team building specialist, using the lessons of Improv to teach team, leadership, sales and service thru building better communication (Public Speaking, Listening), focus and self confidence. Simply creating a safe space (AKA Psychological Safety for ALL!) allows individuals and teams to thrive. YES! And...
TV credits include Billions, Royal Pains, Blue Bloods, Lilyhammer, and Letterman 9 episodes). Plus shows on NICK, TRUTV, WE, MTV2, commercials, indy film....
On stage includes international credits in theater (Off Broadway, Festival, Regional and touring), opera, and music.