How to identify & combat performance anxiety — a supportive series which combines performance experience & sports psychology.
About this event
Soprano Maria Elena Altany has a wide breadth of professional performance experience, from session recordings to backup singing — to avant-garde opera performance with The Industry and the LA Philharmonic.
In this 3-part webinar Ms. Altany will break down the different ways performance anxiety manifests itself and can impact the personal and professional lives of musicians — and how to strategically combat it, both mentally and physically. Through a nuanced combination of performance experience and sports psychology, Ms. Altany will provide participants with a tool box to continue making music through and beyond what can often be a paralyzing experience for artists.
Musicians and performance artists of all levels are welcome and encouraged — as well as anyone struggling with public speaking or performance-related anxiety issues.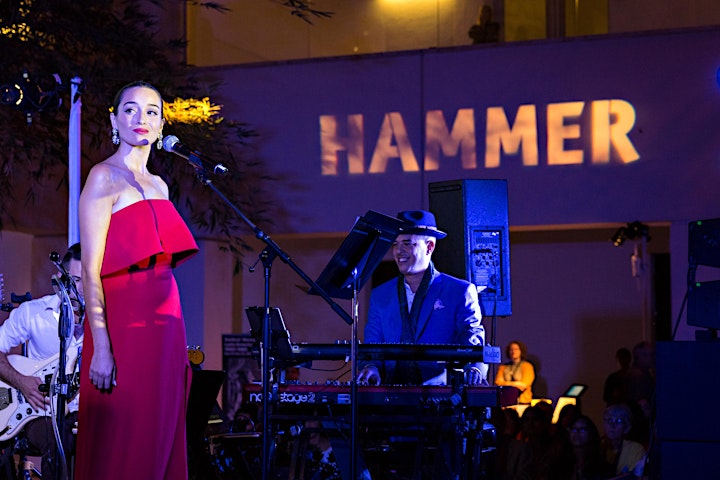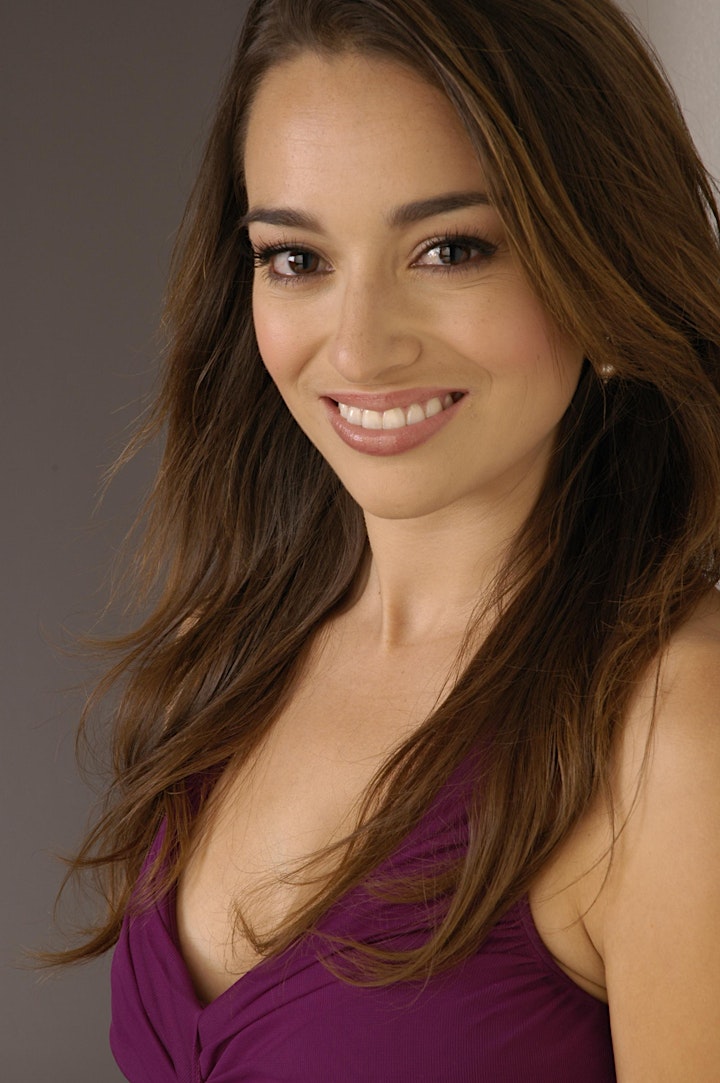 Maria Elena Altany is a soprano based in Los Angeles known for her fearless performances. Specializing in contemporary classical music, she is a Resident Artist with avant garde opera company The Industry, under the artistic direction of Yuval Sharon. Upon her debut with LA Opera as Susana in ​Figaro! 90210,​ Opera News called her "delightfully smart and quicksilver," and LA Weekly wrote, "The cast all have great comic timing, especially a wide-eyed, flexibly limbed Altany."
Recent performances include the world premiere of ​Sweet Land​with The Industry, which is now available to stream online. Recent engagements with the LA Philharmonic include John Cage's opera ​Europeras​in collaboration with The Industry, and in Ragnar Kjartansson's BLISS in collaboration with wild Up. In addition to ​Figaro! (90210), ​her engagements with LA Opera include two tours as Sinopa in ​The Marriage of Figueroa with LA Opera's Connect program, and numerous community outreach recitals. Prior to the COVID-19 shelter-in-place order, she was engaged to perform in LA Opera Connect's tour of ​Mozart's Opera Tales.​
StageandCinema.com praised her "silvery soprano" for her featured role in the celebrated premiere of The Industry's ​Crescent City​– the inaugural production directed by Yuval Sharon and composed by Anne LeBaron. Since then, she has performed in every one of The Industry's productions, including as a soloist for a record-breaking rendition of Terry Riley's "In C," the sold-out LA run of Christopher Cerrone's Pulitzer-finalist, ​Invisible Cities,​ an opera for headphones, and as Lucha in ​Hopscotch: anoperafor24cars,​forwhichshewasfeaturedinTheNewYorker.
Other highlights include a concert tribute to Yma Sumac as part of the Hammer Museum's Radical Women series, debuting the role of Cosimo in the world premiere of Galileo​with The Industry, debuting the role of Jessie in ​Hail, Poetry!​with Opera a la Carte, the Najade in ​Ariadne auf Naxos​with Pacific Opera Project, and soloist in Rand Steiger's NIMBUS at Walt Disney Concert Hall as part of the LA Philharmonic's Green Umbrella Series. The American Chronicle declared that Altany's "lovely operatic voice captivates the audience" as Rose Maybud in Gilbert & Sullivan's ​Ruddigore​with the Sierra Madre Playhouse. She made her professional debut in 2011 as Kate in Opera San Luis Obispo's production of Gilbert and Sullivan's ​Yeoman of the Guard.​ The International Review of Music has called her "as adorable as any soubrette has a right to be."
Maria Elena Altany has been heard as Rapunzel in Sondheim's ​Into The Woods,​ Baby Doe in ​The Ballad of Baby Doe,​ Gasparina in Haydn's ​La Canterina,​ and Mrs. Hildebrand in Kurt Weil's ​Street Scene,​ Adina in ​The Elixir of Love​and Cupidon in
Orpheus in the Underworld.​ She made her company debut with Long Beach Opera in 2014 in John Adams' ​The Death of Klinghoffer.​
Concert appearances include John Luther Adams' ​Sila:Breath of the World ​with the Ojai Music Festival in Ojai, California and at UC Berkeley, a concert with LA Opera at the Getty Museum following a lecture by maestro James Conlon, the title role in Ellen Reid's ​Winter's Child​and Sophia in Alex Vassos' ​The House is Open​as part of First Take, a concert workshop of new operas at Los Angeles' Hammer Museum. Other concert work has included singing the soprano solos in Dubois' Seven Last Words of Christ, Mozart's Requiem, Fauré's Requiem and Rutter's Gloria.
In 2010 Maria Elena was the subject of Mandi Gosling's mixed-media short documentary, Colors of a Soprano. She is featured in KCET's ArtBound documentaries of ​Hopscotch, and opera for the 21st Century,​ and ​Invisible Cities,​ as well as on the live recording of ​Crescent City​by Innova Records, and on the commercial recording of Invisible Cities,​ released in November of 2014, by The Industry Records. A student of flamenco dance for over 10 years, she has performed with the acclaimed flamenco company Yaelisa y Caminos Flamencos.
Maria Elena has been a guest vocal coach and choir consultant for the Walnut Valley Unified School District since 2014. She has music-directed productions of ​Into the Woods a​nd ​The Pirates of Penzance​at Diamond Bar High School. She currently teaches remote private voice lessons from her home studio in Long Beach, California.
Organizer of Stage Fright: Building the Tools to Move Through Performance Anxiety
We're a 501(c)(3) arts nonprofit located in downtown Georgetown. We're dedicated to promoting the arts, seeking
to further the appreciation, attendance, education, and performance of the arts to enrich our community. Some ways we do this are through providing high-quality music lessons locally and via skype, tuition assistance programs to ensure musical success and achievement across all demographics, free community arts education classes, sheet music and instrument donations, and promotion of both our events and other arts organizations' events in the area through our Culture Club!