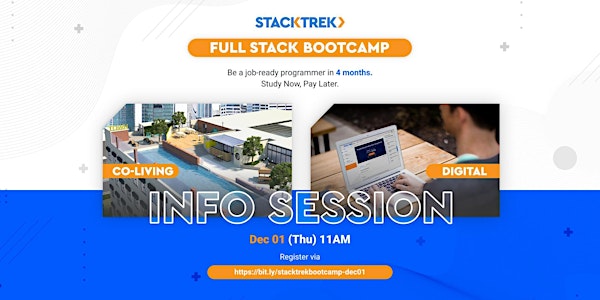 StackTrek Full Stack Bootcamp Info Session (December 01)
UPSHIFT your career into tech today! In 4 months, acquire the training and career support to become a successful tech professional.
About this event
Maximize Your Earning Potential in Tech
Whether you're a career shifter or a fresh graduate, in 4 months acquire the training, guidance and support to achieve a successful career in the fastest growing and highly paid industry globally.

What's in it for you?
Be a job ready coder in 4 months.
StackTrek Full Stack Bootcamp is an intensive 4-month coding bootcamp in the Philippines that aims to jumpstart and accelerate your tech career.
ACQUIRE CODING SKILLS. Establish strong coding fundamentals and strengthen with modern tech.
BOOST YOUR TECH OPPORTUNITIES. Gain confidence in your skills and attract more opportunities.
REDUCE CAREER FAILURES. Avoid rejections with solid preparation and career support.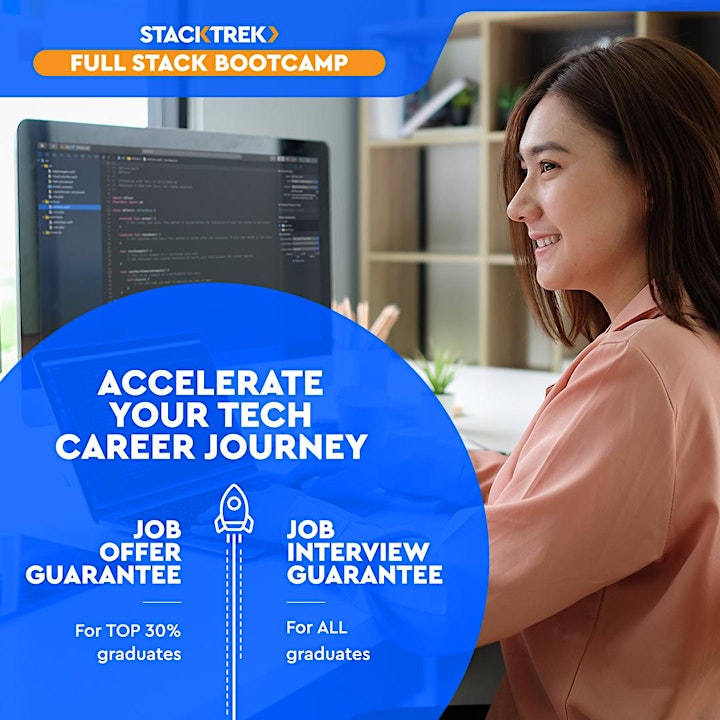 Which bootcamp is for you?
Digital Coding Bootcamp
An immersive digital coding bootcamp in the Philippines that engages its learners with an advanced curriculum and a project-based structure to prepare them for software engineering roles with partner top-tier companies.
Co-Living Bootcamp
The industry-first co-living bootcamp features an immersive learning experience that has never been seen before. It combines learning and lifestyle into one exciting, rewarding, and career-accelerating experience that transforms your earning potential forever.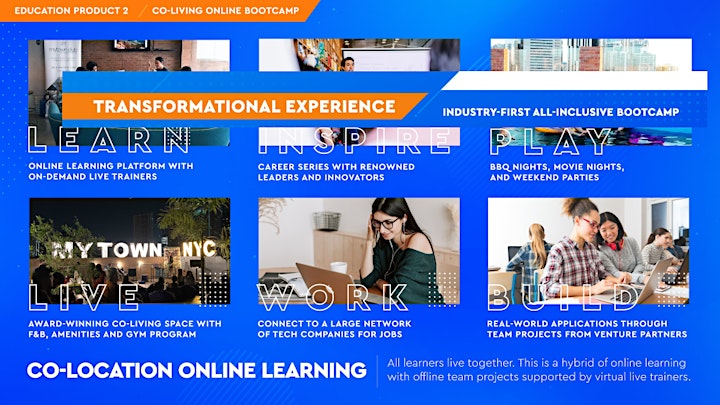 Trusted by some of the biggest tech companies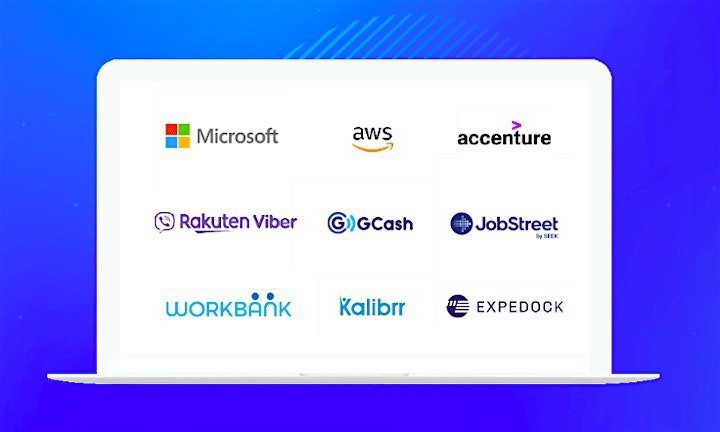 If you choose to NOT take this limited opportunity now…
Nothing will change. You stay exactly where you are now.
Successful tech career shifters today share one common regret: "I wish I would've started sooner."
If you choose not to take this opportunity, years from now, would you wonder about the "what ifs" of this opportunity available to you today?
So, why take the bootcamp?
Improve the quality of your life. Support your family better. Earn yourself a stable and high rewarding income in the fastest growing industry globally.
Jumpstart your tech career now.
Join the StackTrek Bootcamp info session on Dec 01.