Description
Join us for SSN's year-end event - the Expo!
At SSN, we believe that the solution is almost always "in the room." The SSN Innovates Expo is SSN's year-end event designed to bring together members and other leaders into one "room" to share solutions to your biggest challenges. The program will feature: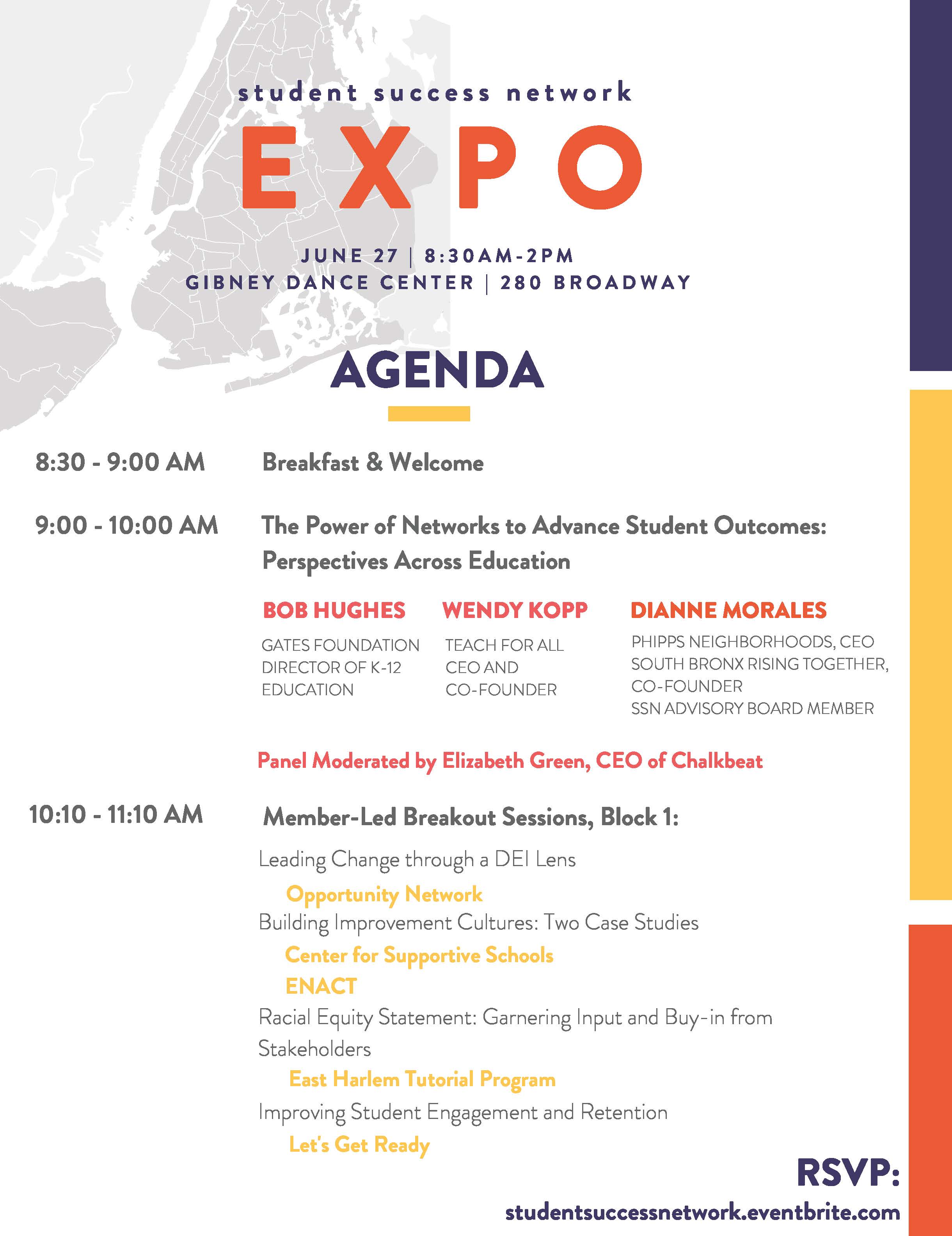 This is your opportunity to learn about the many ways fellow network members are innovating to create transformative experiences for students, hear perspectives from outside experts on how we can increase our impact together, and share your own expertise to strengthen NYC's education ecosystem.