Description
PSSUG is excited to present another great PreCon for SQL Saturday 714 in Philadelphia:
XML and JSON deep dive

(with Alex Grinberg)
In the modern world of information technology, keeping data stored and manipulated reliably and efficiently is one of the top priorities. Within the last decade, SQL Server has evolved into a sophisticated Enterprise RDBMS tool, and it is still growing by providing more functionalities to store and manipulate data reliably.
eXtensible Markup Language (XML) is one of the technologies that SQL Server implements not only for data manipulation but also for internal usages, such as Execution Plans, Extended Events, DDL trigger event data, and behind-the-scenes construction for SQL Server Business Intelligence Tools (SSIS, SSRS, SSAS).
XML skills often appear in SQL Server DBA job requirements because the ability to work with XML allows the DBA to be faster and more efficient when solving different types of problems.

This session will also cover JSON for SQL Server, which was introduced in SQL Server 2016. JSON has
many similarities to XML, however, they are not the same. Rather, JSON can be thought of as a "fat-free" version
of XML.
In SQL Server 2017, Microsoft began implementing JSON in system objects, and in turn, DBAs
and developers now have to take JSON more seriously.
Attend this training day and you'll be comfortable and confident when handling XML and JSON data, no matter if it is an application requirement thrown your way by the developers, or if it is part of dealing with instance internals and system objects when it comes to maintaining your SQL Servers.
---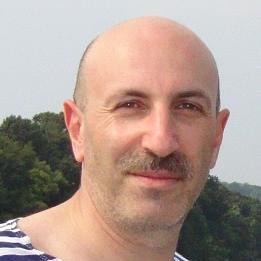 Your Instructor: Alex Grinberg
Alex Grinberg is a senior SQL Server DBA with more than 20 years of IT experience. He has been working on Microsoft SQL Server products since version 6.5. Alex is currently working in the Pennsylvania branch of Cox Automotive, headquartered in Atlanta, GA. His primary focus is to provide architecture, tuning, optimization, analysis, operational and development services, create new applications, convert legacy technologies (SQL Server, VB.NET, and C# ) and provide on-site training with the latest Microsoft technologies including .NET (VB and C#), SSRS, SSIS. Alex is a frequent speaker at professional IT events, including SQLSaturdays, Code Camps, SQL Server User Groups, and other industry seminars, where he shares his cumulative knowledge. He is the guest author for SQLServerCentral.com and is also the co-founder of HexaArt inc., an IT consulting services company for small and mid-size corporations.
---
Book your ticket now, the price is going to go up soon:
$129 for the first 5 attendees
$147 until 3/21
$175 until 4/14
$195 until 4/20
[Note to MCCC Faculty members: Please contact the organizer before signing up!]