Location
3012 William Nicol Dr
3012 William Nicol Drive
Sandton, GP 2191
South Africa
Description
Agenda
Boosting Management Studio for Productivity
SQL Server Management Studio is something that most SQL Server professionals spend most of their time using. As powerful and full featured as it is there are still some short-comings. Fortunately the framework of SSMS allows developer to create add-ins to enhance and improve the functionality which in turn improves your productivity. Sean Pearce will take you through his favourite add-in to boost your productivity as it has done for him. To those who are new to the add-in you will be amazed at the rich features and wonder why you haven't used this before. To those who have used the add-in you will learn more features further improving your productivity.

15 Minutes : level 200
______________________________
A Dummies guide to learning SQL
We often talk about "learning SQL" but what does this really mean?
In this talk we will look at some of the common approaches to learning about SQL Server ranging from formal training options through to self-learning and non-traditional learning methods.

15 Minutes : level 100
______________________________
Jean-Pierre Voogt (T)
Getting started with temporal tables
In this talk we will be going back in time using SQL and a feature soon to be introduced into SQL Server 2016, 'Temporal Tables'. During this session we will look at what temporal tables are and how we can use them to answer the question, "What did my table look like X days ago?".
45 Minutes : level 200
______________________________
Sponsors
We are thrilled to announce that EOH and Entelect will be coming on board as our first ever gold and silver sponsors to be sure to thank them at our next meeting.
Gold Sponsor

Silver Sponsor

Sponsors Prize
This month we will be giving away a Microsoft mouse curtesy of out sponsors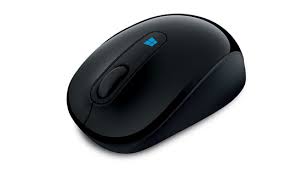 To qualify for this prize make sure to register on the site and opt in to share your details with our sponsors