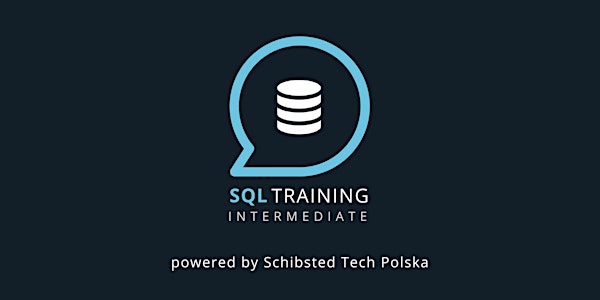 SQL Training II – intermediate
When and where
Location
Olivia Business Centre Sky Club 80-001 Gdańsk Poland
Description
Join us for SQL Training session to learn how to join data across multiple tables and how to write aggregation queries. After training, you will able to write queries useful to prepare reports and do small analytics tasks.
Please note: the training will be held in Polish.


---
Agenda:
17:45 - 18:00 Registration & coffee
18:00 - 19:15 What does it mean to group data, how to do this and when to use HAVING clause.
19:15 - 19:30 Coffee break
19:30 - 21:00 Types of associations, how to join data between two and multiple tables. What is the VIEW and how to create it.
Don't forget to bring your computer and get ready for the workshops by installing Dbeaver.


---
About the trainer:
Kacper Sieradziński is a full stack developer at Schibsted Tech Polska and experienced trainer. He started as a freelancer, writing apps mainly for friends. Over time, his hard work and passion for coding resulted in a successful software engineering career. In short, he managed to turn his hobby into a well-paid job.
His experience as a trainer learned him how to effectively share his knowledge with others. As he always says to his trainees: "with persistence, self-confidence and hard work you can achieve anything".