Description
Join Microsoft Technical Solutions Professional (TFP) David Pless on the new and exciting capabilities in SQL Server 2014 and SQL Server 2016. We will cover In Memory OLTP where by moving select tables and stored procedures into memory, you can drastically reduce I/O, reduce latching and locking, and improve the overall performance of your OLTP applications. We will also cover Column Store Indexing that is now updatable in SQL Server 2014. Columnstore indexes are a high performance in-memory technology designed to provide significantly improved performance for data warehousing types of queries. In SQL Server 2012, Columnstore was read-only. SQL Server 2014 eliminates this restriction. The new updateable Columnstore index enables updates to be performed to the underlying tables. SQL Server 2016 adds additional improvements.
We will cover Delayed Durability to influence the application control over the process of writing data to the transaction log. We will cover Buffer Pool Extensions which can be thought of as a page file specifically designed for the buffer pool. If the buffer pool fills up, the less frequently used pages will be paged to disk (SSD). We will cover how and when to us these technologies.
We will cover Incremental statistics which allows you to update just those rows that have changed and merge these row statistics with what is already present.
We will also cover improvements in Resource Governor that allows control over the applications ability to control I/O and disk performance associated with the SQL Server engine.
In SQL Server 2016, we will cover the core topics of Query Store, Live Query Statistics, Data Masking, Row Level Security, and more!
Query Store is a game changing technology, designed to help with query performance troubleshooting by making it easier to identify poorly performing statements and finding scenarios where performance regresses. We will cover how Query Store collects and presents detailed historic information and how it can be used to reduce the time it takes to diagnose and resolve issues. If a query generates different plans, you can use Query Store to analyze the plan changes, identify possible performance degradation, and even force the query processor to use a particular plan for your query.
UPDATE: We are adding some materials on the reporting stack to the precon based on interest and demand.
We will be covering SQL Server Reporting Services and Power BI with strong demo examples including how Power BI and R Scripting can be used to prove the 'Moneyball' concept of how the Oakland A's were able to use applied data science to win! This will be a great addition to an already great discussion on SQL Server 2016 engine improvements.
SQL Server 2016 is packed with new capabilities with SQL Server Reporting Services and self-service reporting with Power BI. We will outline the new features and capabilities of SQL Server 2016 Reporting Services that puts the power of data in the hands of everyone. We will cover the alignment of Microsoft's cloud and on-premises reporting solutions. We will cover how existing SSRS and PowerBI expertise will transfer across these deployment modalities so you can mix and match on-premises and cloud components, and benefit from unique hybrid scenarios. We will cover paginated reporting, interactive reporting, mobile reporting, KPIs, dashboards, and analytical charting.
We will focus on the new capabilities of mobile reporting with the 'Mobile Report Publisher' and web based reporting which allows for greater consumption of your report capabilities across the enterprise.
We will cover the new visualizations across the reporting experience and how you can pin report visualizations to a Power BI dashboard and other methods in hybrid-connected reporting. We will cover new capabilities of Power BI embedded for application development. This further allows you to leverage your existing reporting investments in SQL Server Reporting Services and application solutions.
Finally, we will cover visualizing and operationalizing data in Power BI with R scripting.
OBJECTIVES:
In this session we will accomplish the following:
Learn the full capabilities of SQL Server 2016 Reporting Services
Understand the capabilities with a hybrid Power BI solution
Realize the ability of leveraging Microsoft Office with hybrid report solutions
Understand R scripting and embedded report solutions with Power BI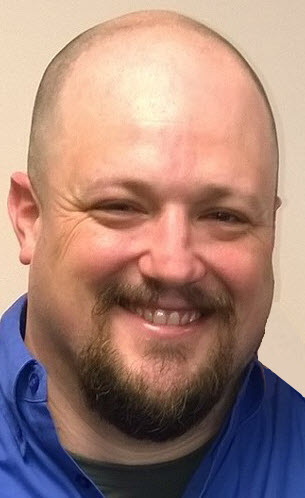 Speaker Bio: David Pless is a Technical Solutions Professional (TSP) at Microsoft Corporation and has been an engineer for the past nine years specializing in SQL Server performance tuning and optimization, SQL Server Reporting Services, and High Availability solutions. As a Technical Solutions Professional at Microsoft, TSPs teach workshops, conduct performance reviews, complete health checks, and work to resolve reactive cases anywhere in the world. Before Microsoft, David Pless was a MCS partner consultant and a Database Administrator at CheckFree Corporation in Norcross, Georgia.
David has spoken at SQLIntersection, SQLSaturdays, PASS Summit, and regularly speaks at the local user groups in the Southeast.