Description
Join Formed Families Forward for our BEST YET Foster, Kinship and Adoptive Family Fun Day and Regional Conference! Our theme is Navigating Systems to Build Stronger Families.
If you have pre-registered, please print, complete and bring the appropriate permission forms with you to the event. Having completed forms will greatly speed up your check-in! Find FORMS HERE.
It's our 6th year of Spring Forward and we are excited about some changes and new features! Tickets include admittance to sessions, activities, and a boxed lunch.
This year, Spring Forward will be held at the Science and Technology Campus of George Mason University in Manassas which brings wonderful new activity opportunities to our children and youth. While parents, caregivers and professionals are enjoying sessions presented by experts in education and support of foster, adoptive and kinship families, children age 4 and older will have a blast at GMU's outdoor experiential learning program "The EDGE". More information on the programming for children and teens is provided below or can be found by visiting https://edge.gmu.edu.
Our Keynote and workshop presenter is Wendy Besmann, Director of the Get There Project, President of Melton Hill Media, founder of TUFF (Team Up for Families) and author of numerous resources for families raising children with special needs. Ms. Besmann will feature content from her book Family Road Map: A Step-by-Step Guide to Navigating Health, Education and Insurance Systems for Families with Special Needs, a copy of which will be be given to each registered family and professional. Following her keynote, Ms. Bessman will continue with an interactive workshop for professionals. Families will choose from a variety of breakout sessions presented by the staff and Board of Formed Families Forward and the George Mason University Training and Technical Assistance Center (TTAC).
SPRING FORWARD SCHEDULE
REGISTRATION: 8:30am - 9:00am

KEYNOTE: 9:00am - 10:00am

Family Strong: Five ways to Fight the Fear, Beat the Burnout, and Stay Focused for the Long Haul
break and exhibits 10:00am - 10:15am

PROFESSIONAL WORKSHOP: 10:15am - 1:00 pm
Start Here --> Get There: Supporting Families to be their Own Best Advocates, Conquer Chaos & Take Charge
PARENT/CAREGIVER BREAKOUT SESSIONS: 10:15am - 11:30am
See session descriptions for presenters and titles
break and exhibits 11:30am - 11:45am
PARENT/CAREGIVER BREAKOUT SESSIONS: 11:45am - 1:00pm
LUNCH and EXHIBITS (families eat together) 1:00pm - 2:00pm
Optional time @ Freedom Aquatic Center (additional fee): 2:00pm - 4:00 pm
Foster families, be sure to let your agencies know the training content has been granted IV-E approval by VDSS.
Children ages 4-9 will participate in the Jr. Nature program. The day will include a scavenger hunt, nature based-games, and creative art projects. Additionally, each child will take on a STEAM based project, such as creating a bubble blower or Lego mini-figure zipline! Youth ages 10-18 will enjoy a guided exploration of the Team Development Course. Please note that appropriate tickets must be purchased in advance for all children and youth participating in Spring Forward. Listed Spring Forward prices are SIGNIFICANTLY DISCOUNTED from the regular EDGE fees of $35 to $45.
FREE childcare provided on-site for children aged 3 and under. (No charge, however, please register your young child by choosing the appropriate ticket.)
*Large families - Should your cost to attend exceed $80, please contact Whitney Emerson at whitney.emerson@formedfamiliesforward.org for further information on a special rate for large families.
This year we have added a professional track. Social services, education, and other related professionals attend Wendy Besmann's keynote, and then continue on with her workshop to earn 4 social work CEs, granted by NASW-VA. Please be sure to indicate your interest in CEs when registering. You will be required to compete form and pay on site for CEUS- $20 for NASW members and $25 for non-members.
After lunch, families can choose to continue the family fun at the Freedom Aquatic and Fitness Center next door! Bring your towels and swimsuits and enjoy a discounted rate of $6 per person to enjoy the pool after a busy day. Please note no supervision of children is provided; families are responsible for supervision of their children during lunch and after. If you think you may want to take advantage of the Freedom Center option, please indicate while registering but families will pay directly at the Freedom Center. Be sure to mention Spring Forward when you check in at the pool to get the discount!
Download the EVENT FLYER HERE.
Download the PROFESSIONAL CONFERENCE FLYER HERE.
Community partners: We welcome sponsorships and a number of exhibit tables will be available during the event. Contact Whitney.Emerson@formedfamiliesforward.org for exhibit and sponsorship information.
We appreciate our Spring Forward sponsors: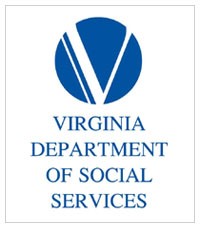 This program partially funded by the Virginia Department of Social Services through a contract with NewFound Families-Virginia.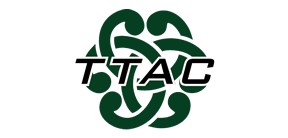 Virginia Department of Education's Region 4 Training and Technical Assistance Center at GMU