Spring 2020 Exploring Relationships in Graphs (taught by Dr. Scott Jensen)
Event Information
Location
SJSU BBC 305
1 Washington Sq
San Jose, California 95192-1000
Description
Exploring Relationships in Graphs:
No prior knowledge of graphs or programming is required; just curiosity! If you have ever wondered how companies explore your data to suggest new social media connections, or products you may be interested in, this seminar is for you! If you have ever been fascinated by journalists using data to connect, people and events, this seminar is for you!
Data science is about exploring the patterns and relationships in data, and graph databases are the key to exploring relationships in networks – such as the tsunami of data from social networks. In this seminar we will be using the Neo4j graph database to explore relationships in a social network. Graphs are composed of "nodes" and the relationships (edges) between those nodes. For example, in a social network, the nodes could be you and your friends (you would each be a node), and the relationships between you would be "FRIEND". Other people in your social network would also be nodes, but connected through other types of relationships, such as "PARENT", or "SIGNIFICANT OTHER". Relationships are directional (you would have a PARENT relationship to each of your parents, but they would not have a PARENT relationship to you).
In business, this means discovering relationships between customers, their purchases, and their behaviors. Graphs enable features such as "people you may know" or recommending other products to purchase, songs to listen to, or people to date. But graphs aren't only for businesses. The International Consortium of Investigative Journalists used Neo4j to enable investigative journalists across the globe to discover previously hidden relationships between politicians and offshore tax havens. So whether your interest is in tracking the relationships between customers, between politicians and tax havens, detecting financial fraud, or tracking the spread of infectious diseases, this seminar will enable you to discover the relationships of interest to you!
Please register to get access to the seminar and optional pre-seminar materials.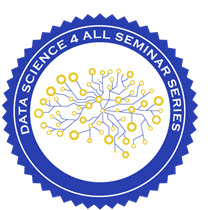 Date and Time
Location
SJSU BBC 305
1 Washington Sq
San Jose, California 95192-1000