Splendor Too! A Benefit Fundraiser Helping To Alleviate Poverty
Description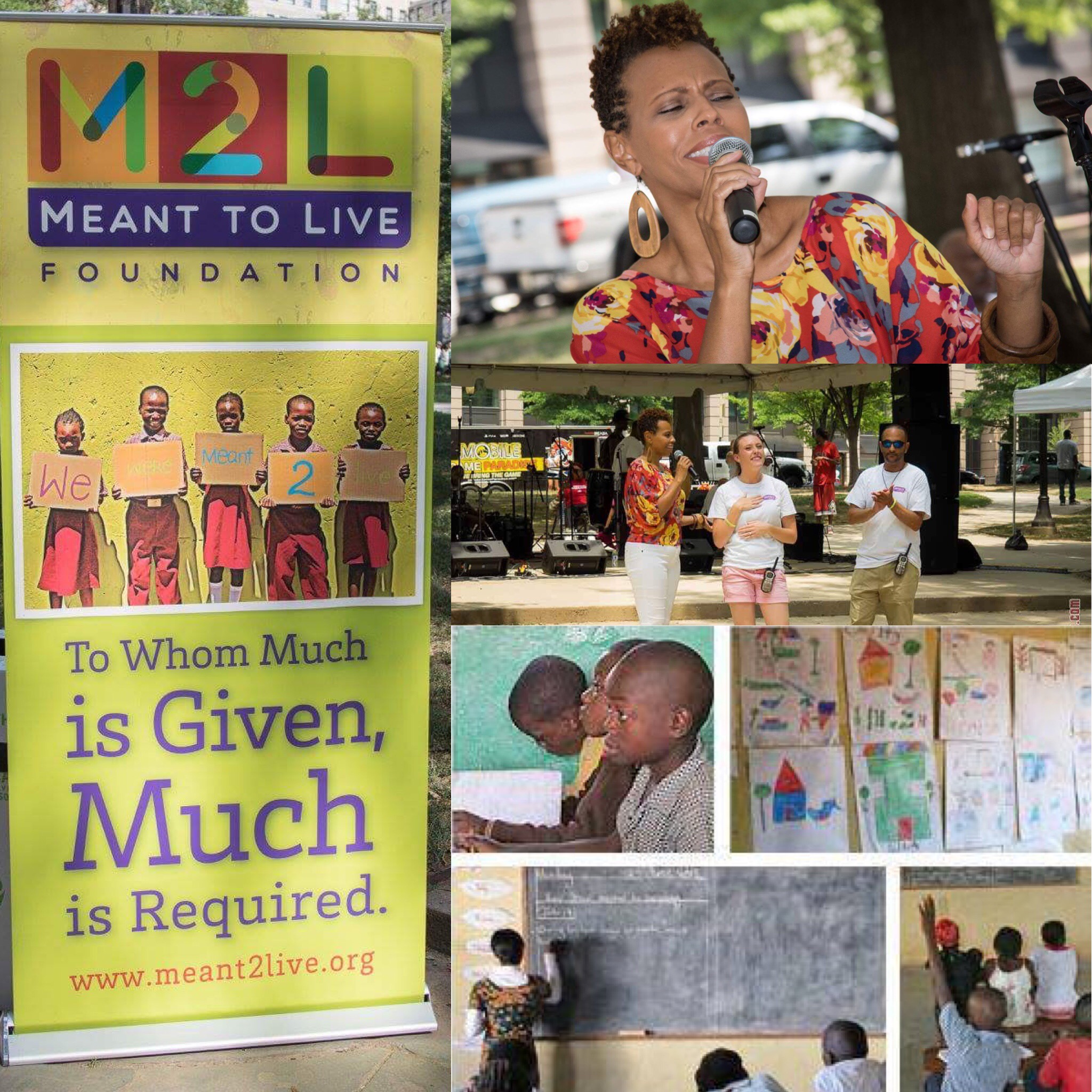 Join Temika Moore and Meant 2 Live Foundation Saturday, January 13, 2018 for Splendor Too! A Benefit Fundraiser Supporting Missions in Zambia - Artists Using Music To Help Alleviate Poverty. Join us for an afternoon of music and fellowship.
This past summer Temika Moore had the pleasure of working with Meant 2 Live Foundation for Splendor Fest, a Washington, DC event. The purpose of the initiative was to bring awareness to the issues the homeless community faces and provide resources to help meet immediate needs. The event provided blessing bags, clothing, food, haircuts, personal toiletries, biblical encouragement via Pastor Marcus Gill, as well as musical inspiration from musicians within the community including Temika Moore. As a result of her participation in the event, she was asked to participate in the organization's outreach efforts in Zambia as well as bringing Splendor Fest to Zambia.
Temika Moore is joining a passionate team of fellow missionaries, traveling to Zambia, where over 1.6 million orphans reside, the highest per capita in the world. Meant 2 Live Foundation's mission is led by the belief that all humans are meant to live a meaningful life of purpose. They provide funding and support educational, medical, culinary, and spiritual development programs that seek to empower impoverished lives around the world.
Date: Saturday, January 13, 2018
Time: 2pm
Location: Blue Sunday Asian-American Fusion Bar & Grille - 6868 Race Track Rd, Bowie, MD 20715
Parking: Free
Tickets: $35 - $65 (early bird discount tickets available)

All general admission tickets include a special selection of Blue Sunday's Asian-American Fusion cuisine, live music, surprise guests, speakers and more.
Donations are tax deductible as allowed by law. Meant 2 Live Foundation is a project of United Charitable Programs, a registered 501(c)(3) public charity. All funds raised by M2L are received by United Charitable Programs and become the sole property of UCP which, for internal operating purposes, allocates the funds to the OZ Project. Learn more at www.meant2live.org.
Note: If you are unable to attend this event, you may still donate to this mission. Donate Now